Good luck, graduate 2020! Graduation Schedule
This year, RUDN University hosts "online proms" as a meeting platform for engineers, philologists, lawyers, economists, ecologists and agrarians.
Good bye long days of study, sleepless nights before exams, final exams and defending qualification papers. Ahead is the road of opportunities, professional and personal achievements, new discoveries and victories.
We wish our graduates great achievements, self-confidence and all the best!
Prom schedule
*link will be available a few days before the event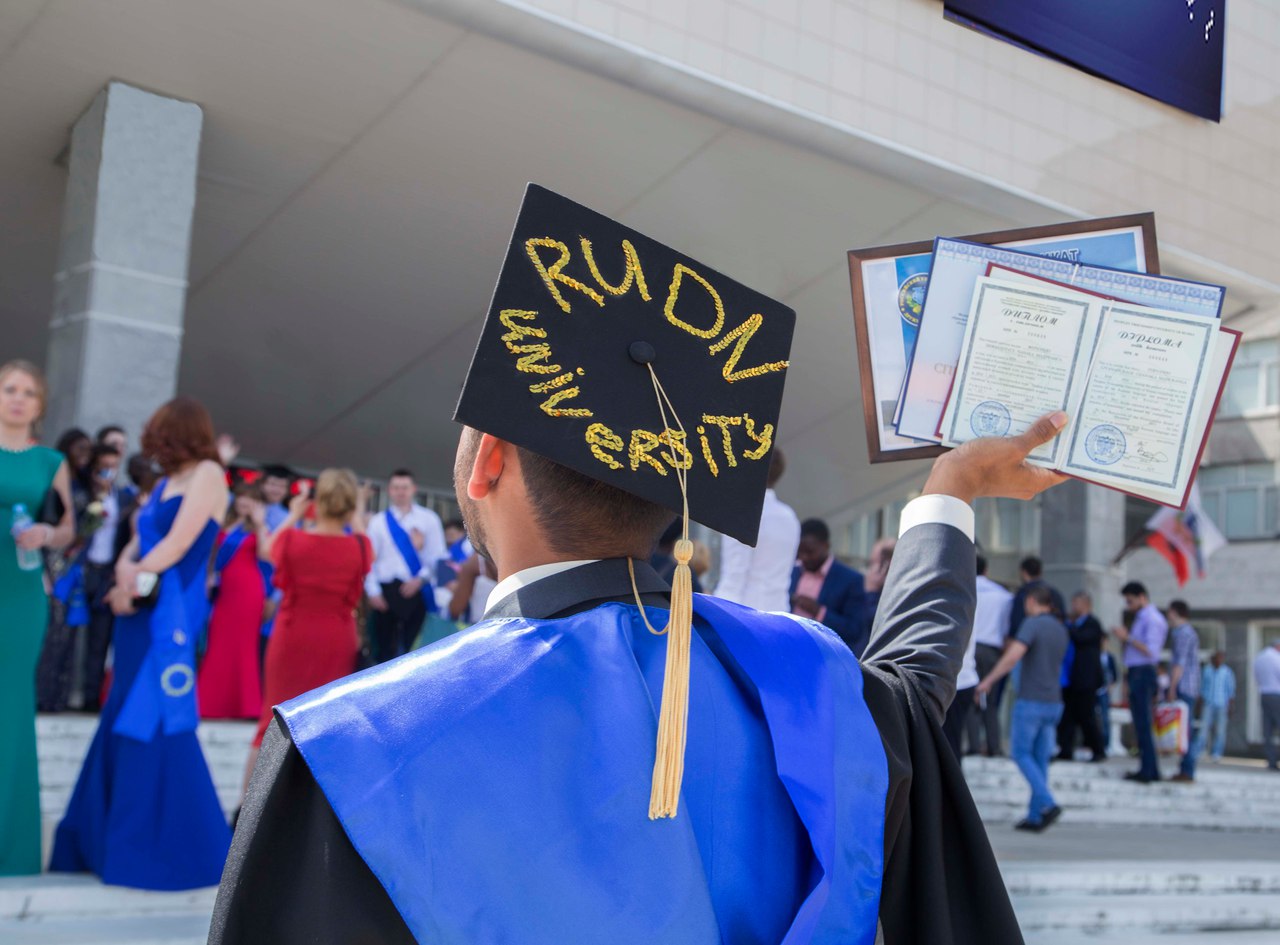 Alumni
20 Oct
"I still have a lot to learn", Anna Subbotina, RUDN University graduate
Anna Subbotina, a graduate of the Faculty of Philology of RUDN University, has gone from a volunteer translator to an advisor to the executive director of the Russian Union of Martial Arts on international issues. Read about career, knowledge of foreign languages and studies in an interview with Anna.
Alumni
11 Aug
"I want to fully devote my life to science!" - Adou Kpangny Yves Berenger, graduate of RUDN University No. 500 from Cote d'Ivoire
"Mathematics and information technology — this is difficult. Speaking three languages is also difficult. But I quickly adapt to difficulties, I love to study and learn new methods and modern technologies," says Adou Kpangny Yves Berenger, alumnus No. 500 from Cote d'Ivoire, about studying at RUDN University and about science in his life.
Alumni
24 Jul
RUDN University graduates are awarded Letters of Gratitude from the Ministry of Education
Nine graduates of RUDN University were awarded Letters of Gratitude from the Minister of Science and Higher Education of the Russian Federation. The Rector of the university Oleg Yastrebov handed letters to the graduates and thanked them for their active participation in student life, labor, social and scientific activities.