Good luck, graduate 2020! Graduation Schedule
This year, RUDN University hosts "online proms" as a meeting platform for engineers, philologists, lawyers, economists, ecologists and agrarians.
Good bye long days of study, sleepless nights before exams, final exams and defending qualification papers. Ahead is the road of opportunities, professional and personal achievements, new discoveries and victories.
We wish our graduates great achievements, self-confidence and all the best!
Prom schedule
*link will be available a few days before the event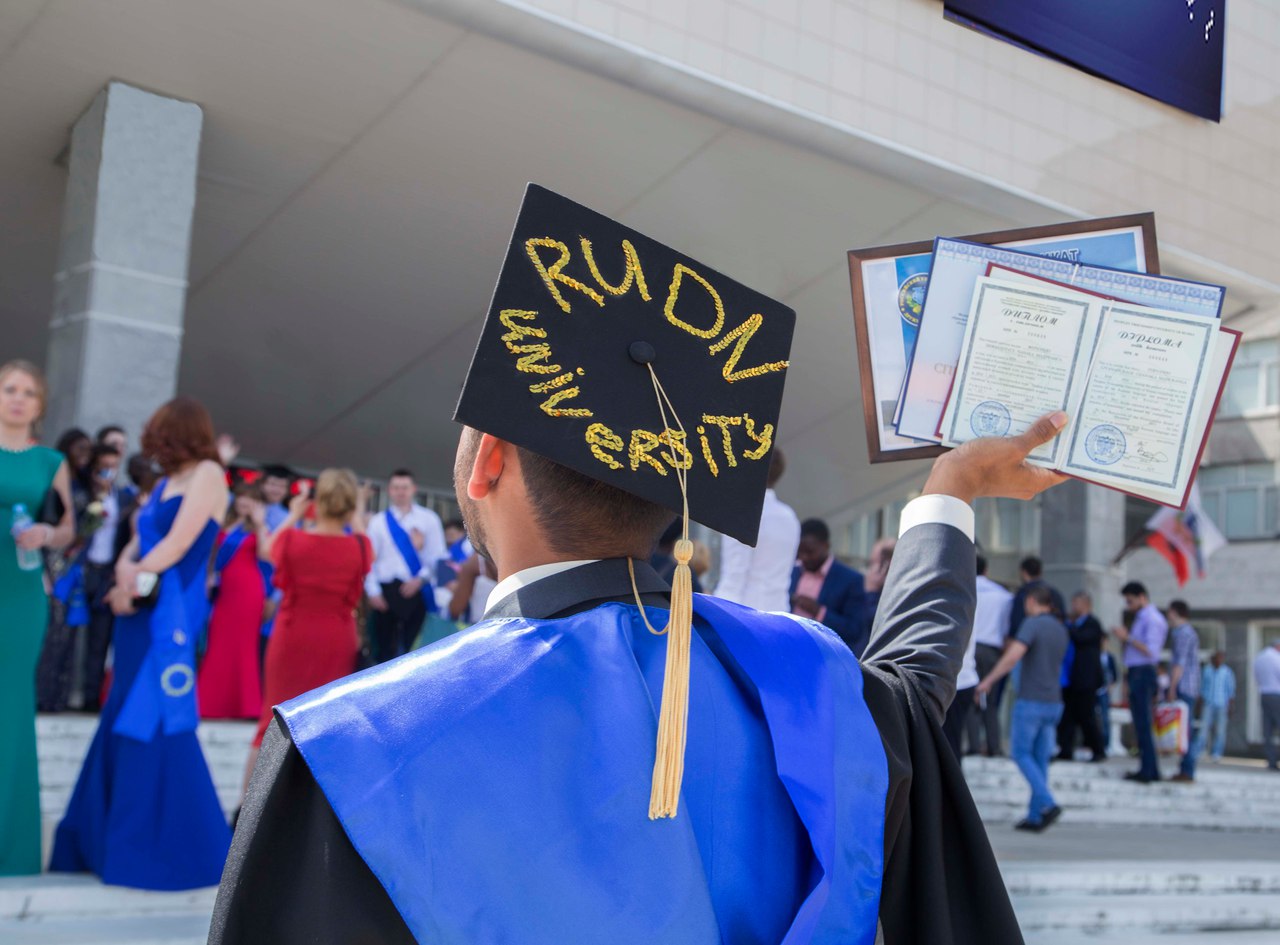 Alumni
24 Jul
RUDN University graduates are awarded Letters of Gratitude from the Ministry of Education
Nine graduates of RUDN University were awarded Letters of Gratitude from the Minister of Science and Higher Education of the Russian Federation. The Rector of the university Oleg Yastrebov handed letters to the graduates and thanked them for their active participation in student life, labor, social and scientific activities.
Alumni
09 Jul
RUDN University - 10 years of celebrating best graduates
The tradition of nominating the best graduates of RUDN University has existed for 10 years, more than 1,000 graduates receiving this title. In 2020, 150 young professionals became the best graduates of RUDN University - doctors, agronomists, lawyers, ecologists, programmers, linguists and engineers from 24 countries.
Alumni
08 Jun
"The most important thing in the legal profession is to seek justice," Lo Pa Pan, graduate No. 400 from Vietnam
To be an anniversary graduate is a great honor and responsibility. But student Lo Pa Pan knows what responsibility is: he is a future lawyer with ambitious plans. His goal is to reduce the number of death penalty articles in the Vietnamese Criminal Code. Read his thoughts about studying in "far, big and beautiful" Russia and the desire to change the world.