RUDN represents Russia at the VI Latin American Forum of Graduates in Chile
23 - 27 October, 350 graduates of Russian, Soviet, East European, Central Asian and Cuban universities from 25 countries took part in the VI Latin American Forum.
Russia was represented by RUDN University. The delegation was headed by Larisa Efremova, Vice-Rector for international activity. RUDN Rector Vladimir Filippov addressed the Forum saying «We constantly observe the activities of our graduates. I am grateful to those who initiated the I Forum in Panama, which gathered graduates from 10 countries. We understand that associations are important both for your countries and Russian universities».
The forum became a platform for exchange of opinions on the situation in the Russian education. Participants noted the great contribution of RUDN University to training specialists for Latin America.
RUDN renewed contacts with graduates and signed four cooperation agreements with Alumni Associations of Dominican Republic, Panama, Ecuador and Columbia, as well as cooperation agreement with Valparaiso University. RUDN delegation also visited Brazil to meet rectors of the leading universities and sign a number of agreements on cooperation, academic exchange and protocols of intentions.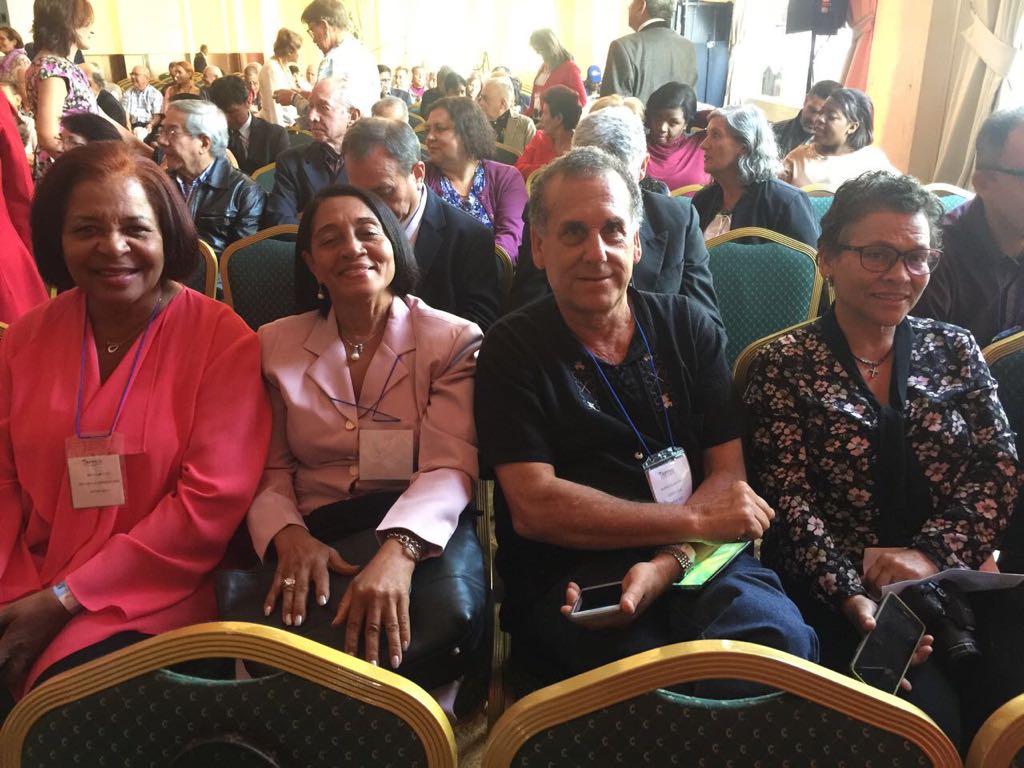 Alumni
20 Oct
"I still have a lot to learn," Anna Subbotina, RUDN University graduate
Anna Subbotina, a graduate of the Faculty of Philology of RUDN University, has gone from a volunteer translator to an advisor to the executive director of the Russian Union of Martial Arts on international issues. Read about career, knowledge of foreign languages and studies in an interview with Anna.
Alumni
11 Aug
"I want to fully devote my life to science!" - Adou Kpangny Yves Berenger, graduate of RUDN University No. 500 from Cote d'Ivoire
"Mathematics and information technology — this is difficult. Speaking three languages is also difficult. But I quickly adapt to difficulties, I love to study and learn new methods and modern technologies," says Adou Kpangny Yves Berenger, alumnus No. 500 from Cote d'Ivoire, about studying at RUDN University and about science in his life.
Alumni
24 Jul
RUDN University graduates are awarded Letters of Gratitude from the Ministry of Education
Nine graduates of RUDN University were awarded Letters of Gratitude from the Minister of Science and Higher Education of the Russian Federation. The Rector of the university Oleg Yastrebov handed letters to the graduates and thanked them for their active participation in student life, labor, social and scientific activities.