Students of the Faculty of Economics of RUDN University in practice at Sberbank
First-year students of the Marketing direction, together with their teacher Elena Fedorenko, visited Sberbank to see the work of the largest Russian bank in the Agile system.
The agile model involves creating cross-functional teams within the office to complete tasks more quickly and efficiently. There is no affiliation with departments in the Agile office and no executive offices. Leaders work in the open space and use all services on a par with the team.
In accordance with the new principles of work, employees are divided into "tribes" - units working on various areas of products and services.
RUDN students thoroughly got acquainted with the functioning of two "tribes" - digital products and mass personalization of customers.
"I believe that the Agile transformation of Sberbank is an innovative breakthrough in the company's work. It will be able to give ordinary users of the bank more popular products and improved services, "- said David Ovezmuradov, student of the Faculty of Economics.
Students also learned about possible internships and internships at Sberbank and got acquainted with the SBERGRADUATE platform.
"I would like to get to work in a company where such a system is implemented. It's more comfortable to work in it, because I myself will be able to regulate my functionality and manage my time more efficiently. I really want to get an internship at Sberbank, "- Polina Nikiforova, student of the Faculty of Economics.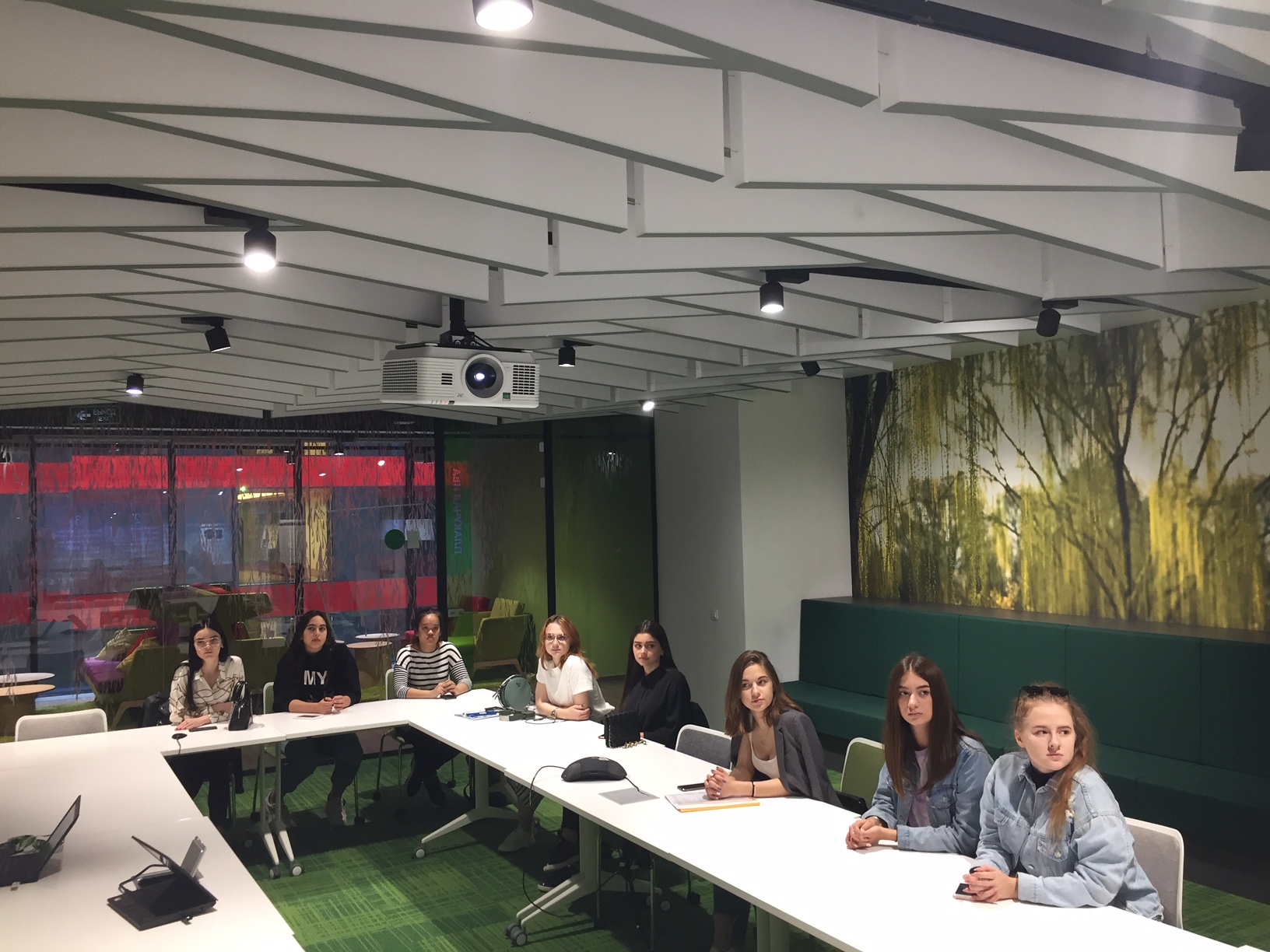 Career
18 Dec 2019
Meeting with Aeroclub representatives at the IGBiT
On December 13, a meeting of graduate students of the Hotel and Tourism Institute with the representative of the Aeroclub company Julia Balakireva took place. Julia held a master class on business tourism.
Career
13 Dec 2019
Brunel member of the International Club of Employers about work with students and graduates, internships and employment
On December 11, representatives of the international company Brunel held a master class for students of the Engineering Academy who are studying in 3-4 courses in the field of "Oil and Gas Business".
Career
10 Dec 2019
The representatives of the company told students how to get into 1C
On December 9, a meeting with representatives of the 1C: Rarus company was held at the faculty of physical, mathematical and natural sciences. Leading HR Manager Aida Zakirova and Corporate Account Manager Maxim Vikulin spoke about prospects, career opportunities and internship programs.