Workshops for journalists of Spain
From 9 to 11 October, 2018, workshops for journalists of Russian-speaking media and students of journalism departments of Spanish universities took place at the Russian Center for Science and Culture in Madrid.

The seminar was held in the framework of the direction "Development and dissemination of the Russian language as the basis of civic self-identity and the language of international dialogue" of the state program of the Russian Federation "Development of Education". The organizer was RUDN University and Rossotrudnichestvo.
The event was opened by the Head of the rep office of Rossotrudnichestvo in Spain, Eduard Sokolov, noting the importance of this meeting with media representatives working in difficult conditions abroad.
During the three-day seminar, multimedia journalism was discussed as the main trend of the present, as well as problems and prospects for the development of modern Russian-language journalism in Spain. The events in Madrid were held in a creative and friendly atmosphere, in the format of round tables, seminars and discussions among professional community and were conducted by Valery Muzykant, Professor of the Department of Mass Communications of RUDN Faculty of Philology and Marina Pisareva, lecturer of the Department of Mass Communications.
Mikhail Blokhin, freelance correspondent-producer of the "Results of the week with Irada Zeynalova" program, LLC MIC Izvestia, Madina Abdrashitova, editor-in-chief of the Russian website Costa del Sol News (Malaga), Sergey Belikov, correspondent for "Mir" channel; Elena Khakimova, editor of the SUR newspaper; and Elena Blokhina, correspondent of the SUR newspaper took part in the workshops. Particular attention was paid to discussions of current trends in the development of journalism, the influence of the information environment on journalism, issues of modern stylistics and the practice of literary editing of texts in Russian. At the request of the journalists Professor V.Muzykant spoke on the work of the media in a competitive environment abroad. At the end of the event, the participants were awarded certificates of the RUDN University.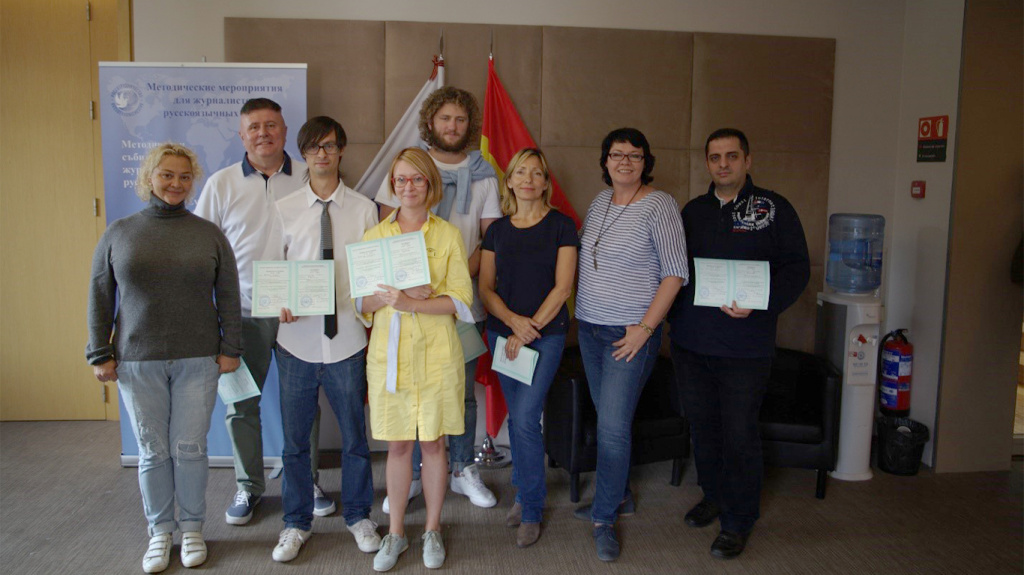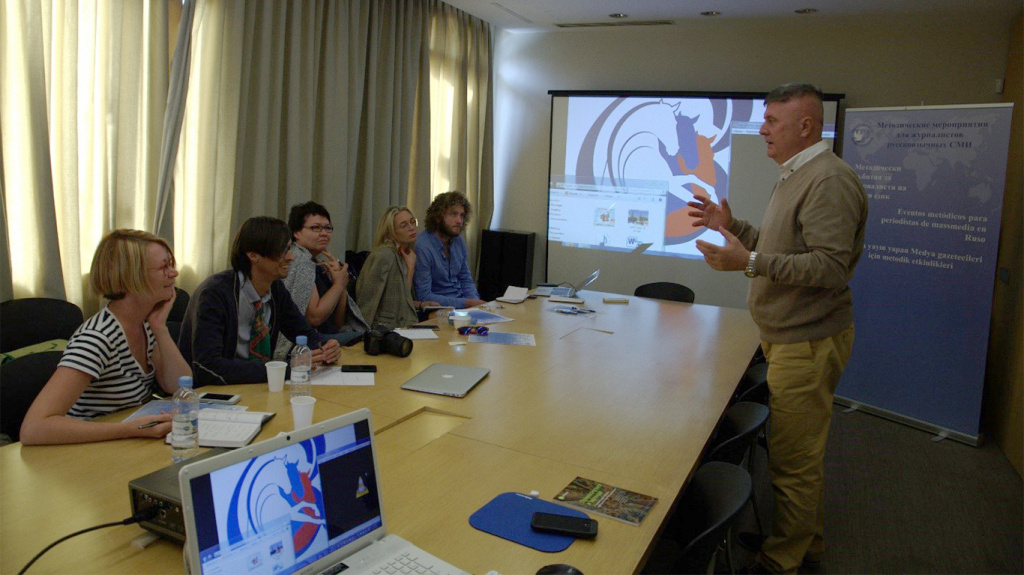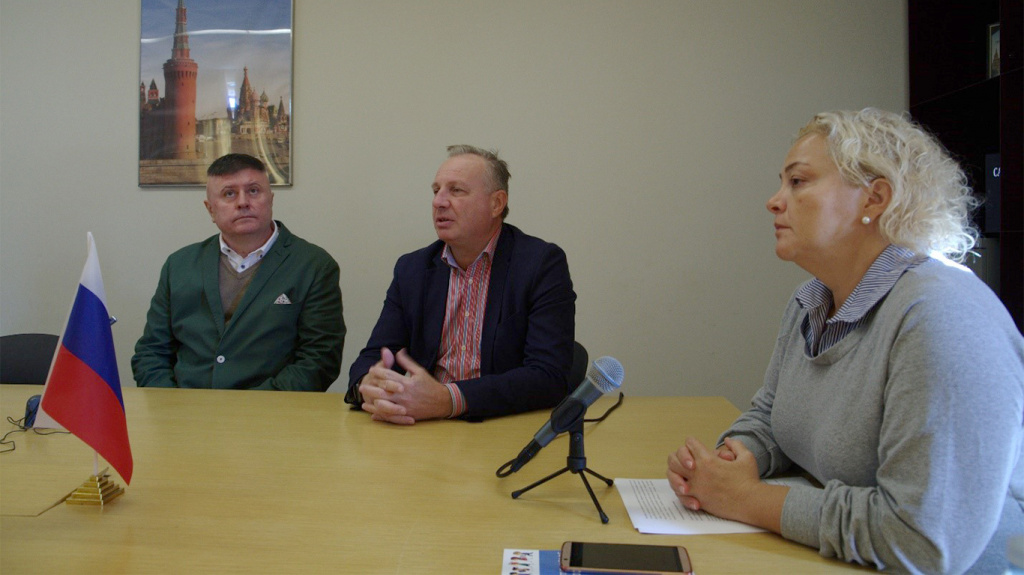 Education
22 Feb 2017
International scientific-practical conference dedicated to the 100th anniversary of the birth of Nikolai Sergeevich Prostakov
On February 19, in 2017, Nikolai Sergeyevich Prostakov would have turned 100 years old.
Life in RUDN
16 Mar 2017
Dear entrants, students and alumni, meet the English-speaking channel in YouTube – RUDN University Planet
Dear entrants, students and alumni, meet the English-speaking channel in YouTube
Life in RUDN
12 Mar 2018
Student from SAR becomes Mister RUDN Association of African students - 2018
2 March, RUDN chose the King of Africa or Mister RUDN Association of African students – Zim Sankvella (SAR), first-year student of the Agrarian and Technological Institute who won over students from Cameroon, Chad, Namibia, Angola, Ethiopia and SAR. Vice-Mister was Binga Medesh (Angola), third place was taken by Naftalu Kuume (Namibia).