Around the world - in 80 steps. RUDN festival «Planet Southwest»
May 3, the festival «Planet Southwest» united RUDN students from 155 countries. More than 3,000 guests came to see the cultures of the world - they learned to dance, tasted sweets, played the drums, tried on national costumes and took pictures.
The festival «Planet Southwest» is an annual holiday of national traditions and cultures of the peoples of the world held in early May and includes a fair-exhibition and a large concert marathon from RUDN students. This year, 64 student associations of the university demonstrated the wealth of culture and economy of their countries. Tea ceremonies, master classes on playing the drums and ethnic instruments, learning the basics of national dances, traditional treats, national costumes and even vernissages of their artists ... Students not only talked about their traditions, but also shared them - all the exhibits could be tried on, eaten or played. The guests wanted to talk with international students, learn about their way of life and traditions. For example, the Moroccans said that the bride and groom do not eat anything at the wedding, because their main function is to be an adornment. Students from Turkey taught to choose the right baklava, and representatives of Afghanistan - to choose perfumes and aroma oils. The student associations of Colombia and Cuba shared the secrets of making terrific coffee. Ecuadorians showed the basics of playing the national flute variety - sampono. The guys from Madagascar invited to visit the country - to see an 800-year-old baobab, and students from Sao Tome and Principe - to fish for giant fish.
«Planet Southwest» is the most massive and exciting event in RUDN, a festival that demonstrates the best that exists in different nations. It is a platform of friendliness and hospitality, open to all friends. The festival is over, but there is enough warmth and energy for the whole year ahead - the students have already begun to think about the holiday program in 2019.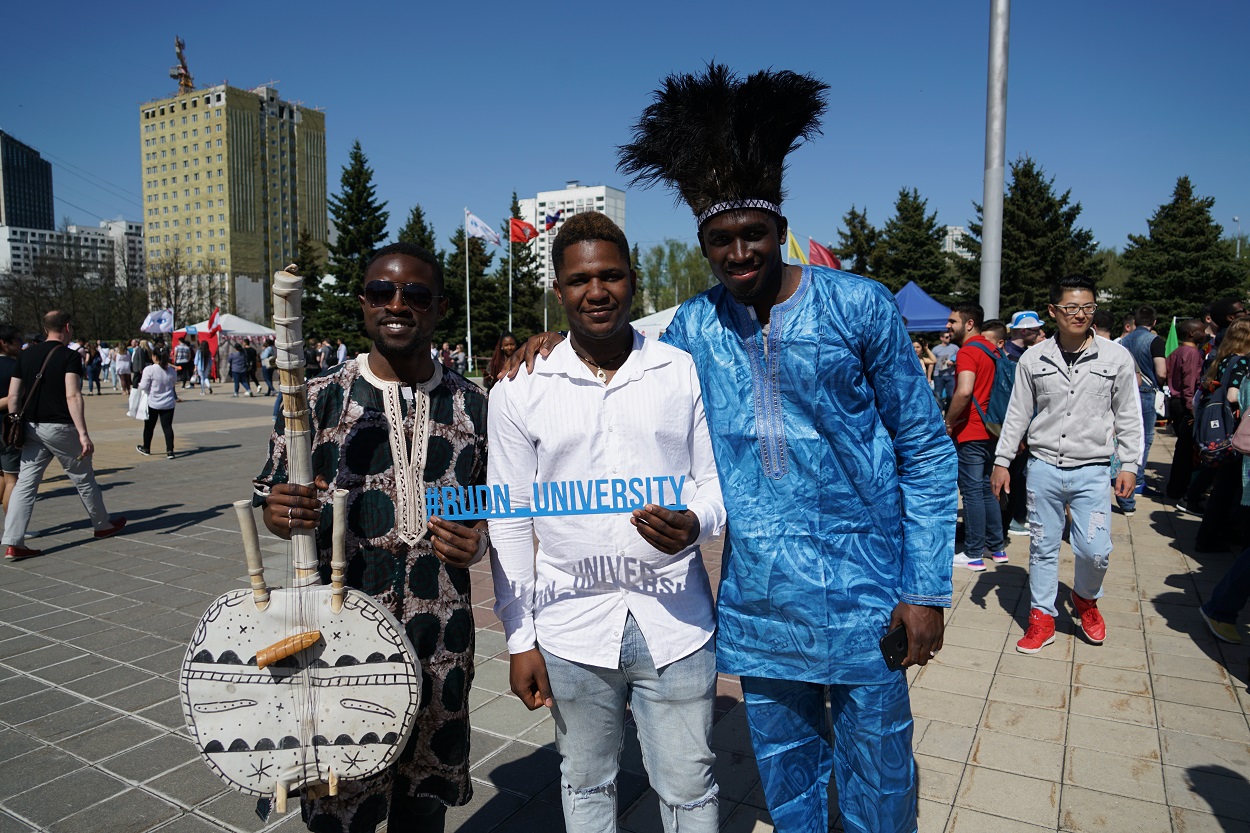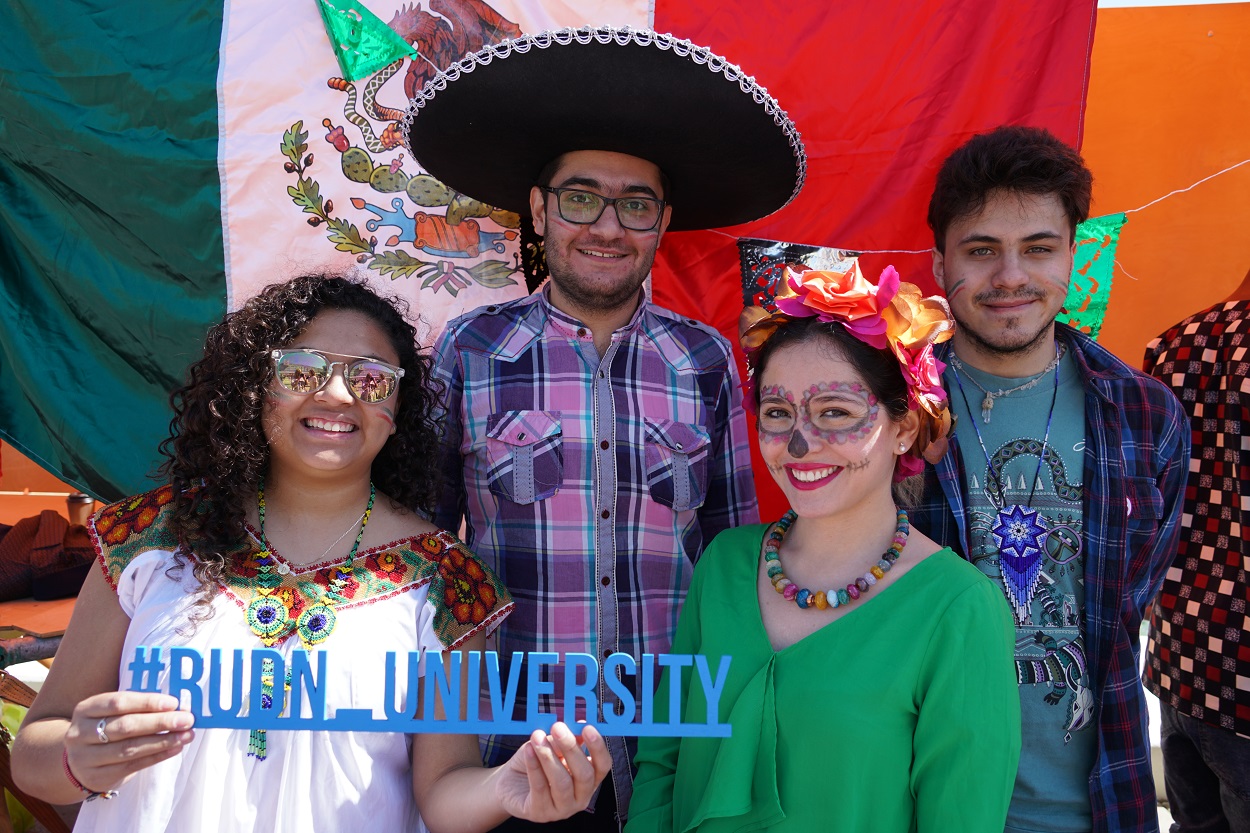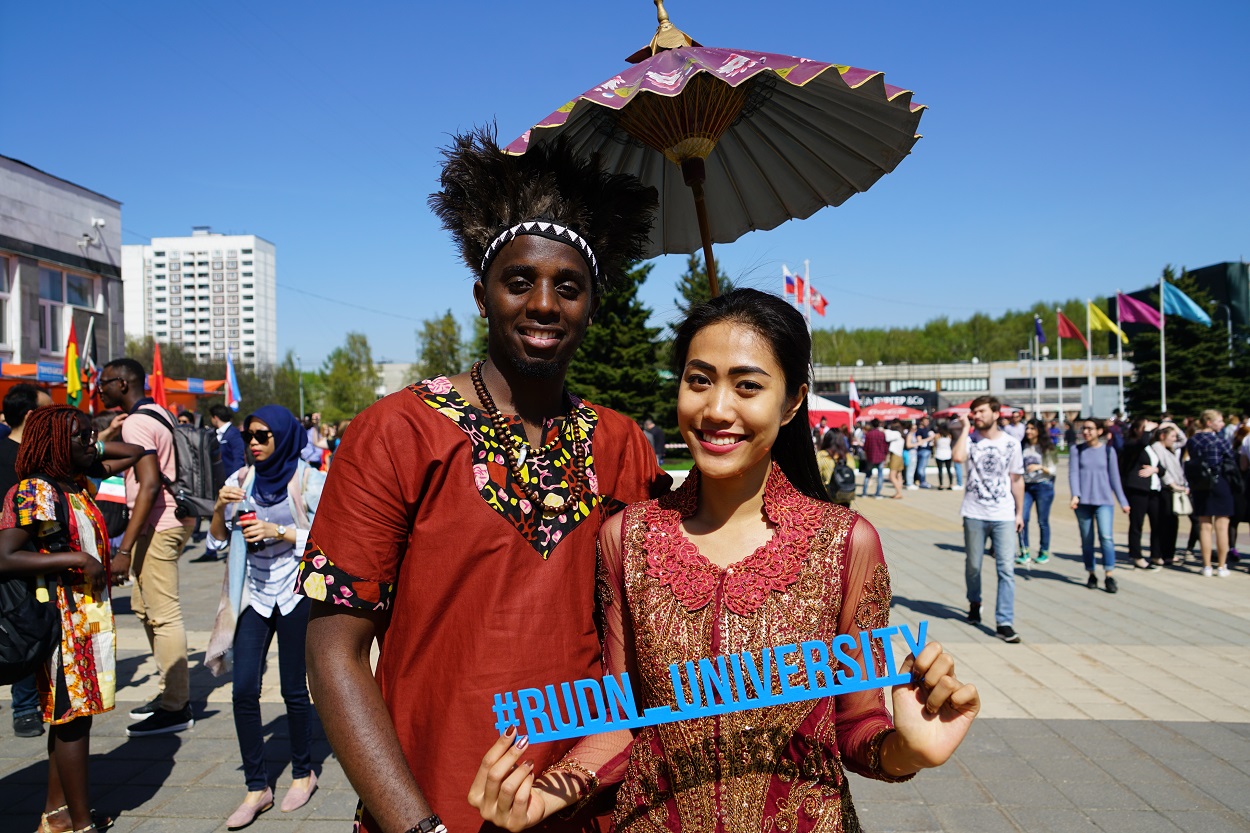 Life in RUDN
26 Nov
"At school I was naive to believe that a doctor could know everything and make a diagnosis in all cases," says Olga Primak, excellent student of the Medical Institute
5 years of excellent studies to be a doctor, speaking at conferences on neuroinformatics, helping the elderly, teaching biology to schoolchildren. At the same time, doing dancing, athletics, writing poetry ... and staying in love with medicine. Read about life hacks, cardiology and the first patients in Olga Primak's interview before RUDN University A-student assembly.
Life in RUDN
24 Nov
"Do not confuse relaxation with laziness," says Kristina Demarchek, RUDN University student
Kristina Demarchek, a student at RUDN Academy of Engineering, is a combination of creativity and technical mindset. Read about architecture, five years of excellent studies and the most difficult architectural tasks in an interview with Kristina.
Life in RUDN
19 Nov
Our shared dream is to travel
Mikhail and Alexandra met in their first year at a lecture in philosophy. During 6 years at RUDN University, they managed to complete "International Relations" program and build the Chernyaev family. November 25, they will have twice more chances to win a car at the RUDN University A — students assembly.