«Choose a healthy life!» – RUDN students and guests consult the best Moscow doctors
«Choose a healthy life!» – RUDN students and guests consult the best Moscow doctors
On the eve of the World Health Day. RUDN became a site for «Choose a healthy life!» festival, where guests could have lungs X-ray, consult a dietologist and many other doctors undergoing a thorough medical check-up at more than 30 diagnostic stations.
«We want to see our patients healthy and we are ready to show personal examples», said Alexy Abramov, Director of Medical Institute.
Doctors of N.Sklifosovsky Institute of Emergency Aid demonstrated first aid methods, specialists of Diagnostic Center #1 gave recommendations on various medical issues. RUDN students showed a dancing marathon of the peoples of the world, and the Youth Council of the Department of Health held an interactive quest.
«Moscow is doing its best to make people live longer than 80 years, you should just take care of your health", said S.Braun, Head of PR Department of the Moscow Healthcare Department.
More than 600 volunteers – medical students participated in the event making RUDN University a «territory of health».
«We are sure that doctors-volunteers should help future doctors at secondary school and universities and later support graduates at the start of professional careers», stressed Daria Belimova, RUDN Medical Institute student and Head of the Moscow regional department of «Medical volunteers».
.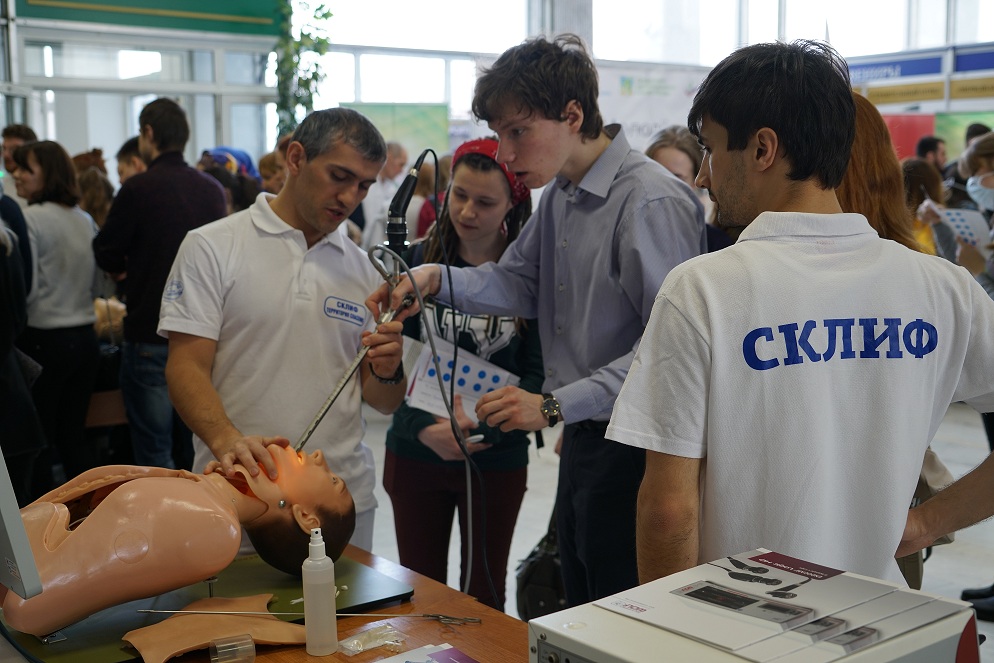 Life in RUDN
22 Jan
The involvement in a family business led to finding yourself: how a RUDN student found his calling
Qais Abdulqader from Yemen deliberately chose his future profession. He studied hard and being a third-year student he took the first place at an international oil companies forum. The student revealed the secret how to get the maximum benefit from studying at RUDN University and not be disappointed with your profession.
Life in RUDN
19 Jan
"I want to help countries and people in establishing a dialogue": an Iranian student on his motivation to moving to Russia
How to find the strength to write two diplomas, study in three countries, and develop a creative talent? RUDN student Danieal Ranjbar from Iran shared the secrets of his working capacity and confessed his love for his future profession.
Life in RUDN
15 Jan
As a child I didn't play house with dolls, I interviewed them instead
"I am deeply convinced that if the goal is to change the world, journalism is the most effective weapon for this," a master's student of RUDN would readily agree with these words of the Oscar-winning British screenwriter. She believes that the profession of a journalist is the best way for a person with ambition and sharp tongue.