Dear colleagues and friends, New Year 2018 is coming!
Traditionally it is a symbol of a new life stage or career start, that is hopes and faith in the future.
I wish you strong health, determination and enthusiasm to make you ambitious dreams come true!
May all the troubles and frustration stay behind and the coming year be full of joy, creative ideas, inspirations and accomplishments!
Happy New Year!
Vladimir Filippov,
Rector of RUDN University,
Academician of the RF Academy of Education,
Chairman of the RF Higher Attestation Commission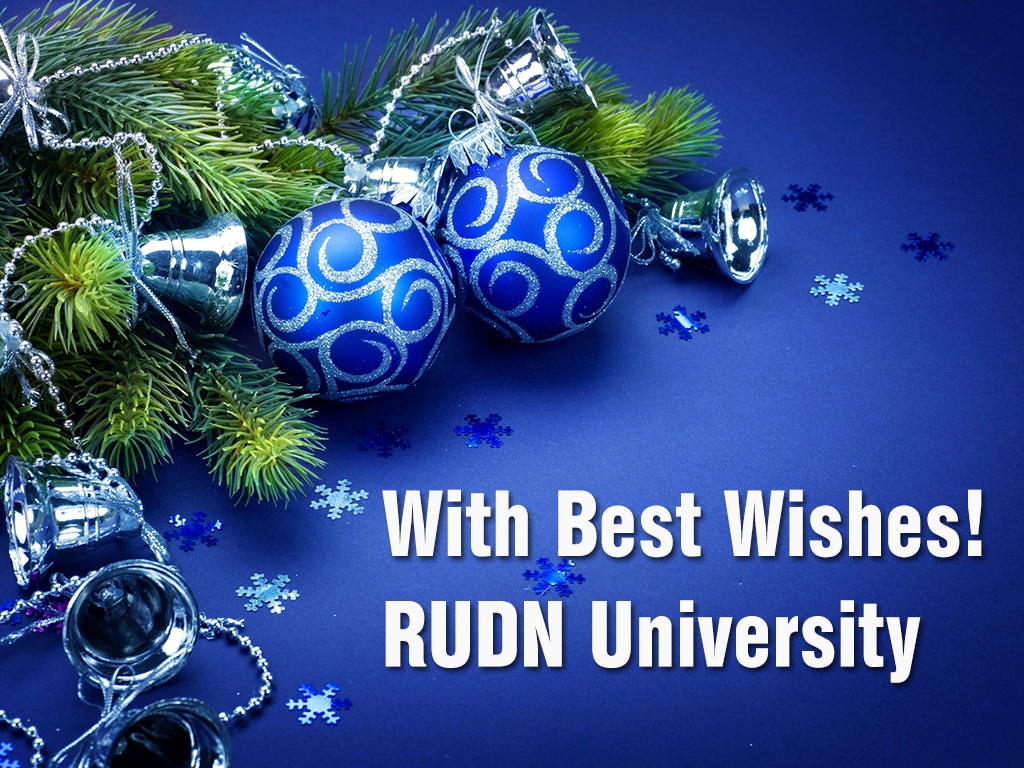 Life in RUDN
26 Nov
"At school I was naive to believe that a doctor could know everything and make a diagnosis in all cases," says Olga Primak, excellent student of the Medical Institute
5 years of excellent studies to be a doctor, speaking at conferences on neuroinformatics, helping the elderly, teaching biology to schoolchildren. At the same time, doing dancing, athletics, writing poetry ... and staying in love with medicine. Read about life hacks, cardiology and the first patients in Olga Primak's interview before RUDN University A-student assembly.
Life in RUDN
24 Nov
"Do not confuse relaxation with laziness," says Kristina Demarchek, RUDN University student
Kristina Demarchek, a student at RUDN Academy of Engineering, is a combination of creativity and technical mindset. Read about architecture, five years of excellent studies and the most difficult architectural tasks in an interview with Kristina.
Life in RUDN
19 Nov
Our shared dream is to travel
Mikhail and Alexandra met in their first year at a lecture in philosophy. During 6 years at RUDN University, they managed to complete "International Relations" program and build the Chernyaev family. November 25, they will have twice more chances to win a car at the RUDN University A — students assembly.