Dear colleagues and friends, New Year 2018 is coming!
Traditionally it is a symbol of a new life stage or career start, that is hopes and faith in the future.
I wish you strong health, determination and enthusiasm to make you ambitious dreams come true!
May all the troubles and frustration stay behind and the coming year be full of joy, creative ideas, inspirations and accomplishments!
Happy New Year!
Vladimir Filippov,
Rector of RUDN University,
Academician of the RF Academy of Education,
Chairman of the RF Higher Attestation Commission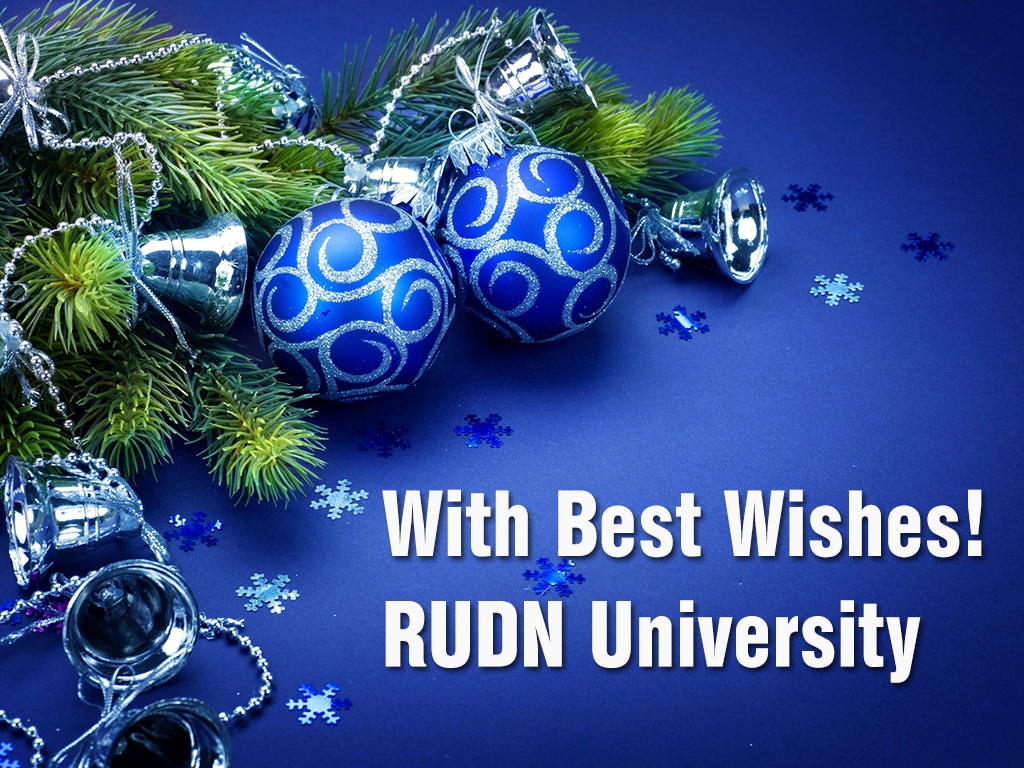 Life in RUDN
18 May
A charming fairy from China — about film translations, language aesthetics and crepes
The film industry has surrounded us since the 19th century and is becoming more and more popular every year. Have you ever thought how to translate the names of foreign films? Tang Jiazheng (Faculty of Philology, China) talks about filmonyms (names of films) and strategies for translating from Chinese into Russian.
Life in RUDN
17 May
"Attitude to age abroad is totally different. There, you can see gorgeous women driving sporty convertibles — they are not so young but they are not ashamed of their wrinkles." — Nina Krasnoshapka, student of the Faculty of Humanities and Social Sciences
Nina Krasnoshapka is a professional actress. At the age of 30, she entered RUDN University to study arts and humanities. Nina actively fights against ageism and does projects for the interaction of people of different generations. Read her interview to learn why professional skills are more important than personal ones and how to teach people not to label people for age.
Life in RUDN
22 Apr
"Nowadays you'll rarely see a student who is truly enjoying working ona coursepaper or diploma. I'm exactly this student!" says Alexandra Antonova, a student of the Faculty of Science
Alexandra Antonova, a first year student, in simple words tells us about scientific articles, her love for chemistry, which started at school and about getting bachelor's and master's degrees.