Dear colleagues and friends, New Year 2018 is coming!
Traditionally it is a symbol of a new life stage or career start, that is hopes and faith in the future.
I wish you strong health, determination and enthusiasm to make you ambitious dreams come true!
May all the troubles and frustration stay behind and the coming year be full of joy, creative ideas, inspirations and accomplishments!
Happy New Year!
Vladimir Filippov,
Rector of RUDN University,
Academician of the RF Academy of Education,
Chairman of the RF Higher Attestation Commission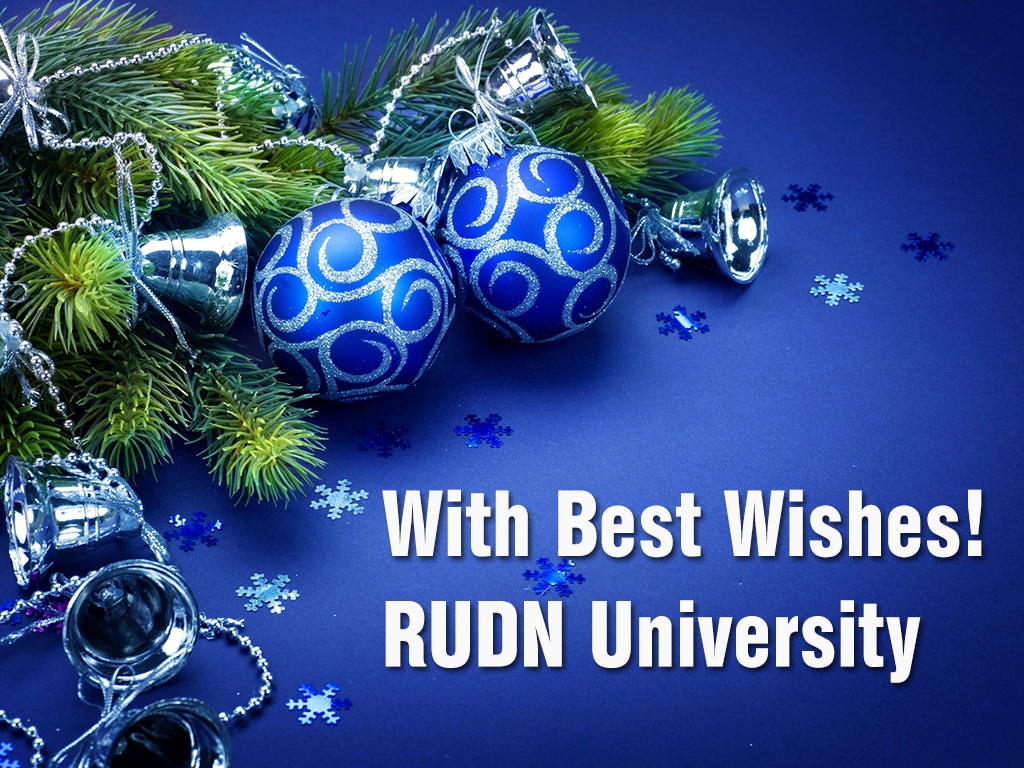 Life in RUDN
08 Sep
RUDN University starts the academic year
September 1, 3,090 Russian students joined the RUDN University family, 945 of them went to the state-funded mode, 2,145 to the contract mode. This year RUDN received 59,730 applications — 7,186 more than last year — this is almost 34 applications for 1 budget place. In 2019, this figure was 27.92.
Life in RUDN
24 Jul
Safety and health measures for RUDN students and applicants
Life in RUDN
14 Jul
Tatyana Lebedeva, Olympic champion in athletics heads RUDN Sport Center
Tatyana Lebedeva is the new Head of RUDN Sport Center. She has a lot of new ideas for the development of sports at the university.