RUDN University applies for the First World Powerlifting Championship among students in 2022
RUDN University applies for the First World Powerlifting Championship among students in 2022
Vice-rector for work with students Sergey Bazavluk and associate professor of the Department of Physical Education and Sports Yulia Zhuravleva submitted an application from RUDN University at the headquarters of the International University Sports Federation FISU (Lausanne, Switzerland). RUDN application is the only one from Russia.
Delegates presented RUDN as a potential venue for world competitions. Among the key advantages is the presence of security facilities and a clinical diagnostic center on the territory of the university. The FISU leadership also noted the RUDN Volunteer Center, which is represented by students from more than 50 countries of the world - experience in a multinational environment allows you to host international events at a high level.
Another strength of RUDN is pedestrian access from the competition venue to the place of residence of athletes, the panel of judges and guests. RUDN University is the only university representing Russia in the Healthy Campus pilot project. Among other things, the evaluation committee noted a wide range of food from different national cuisines, presented on the campus of RUDN University.
FISU Director General Paulo Ferreiro and representatives of the World Championship Evaluation Committee gave a positive assessment to the presentation of RUDN University. Based on the results of the speech, it was confirmed that the application of RUDN University was included in the final list.
We will know who will host the World Cup very soon - December 2, 2019.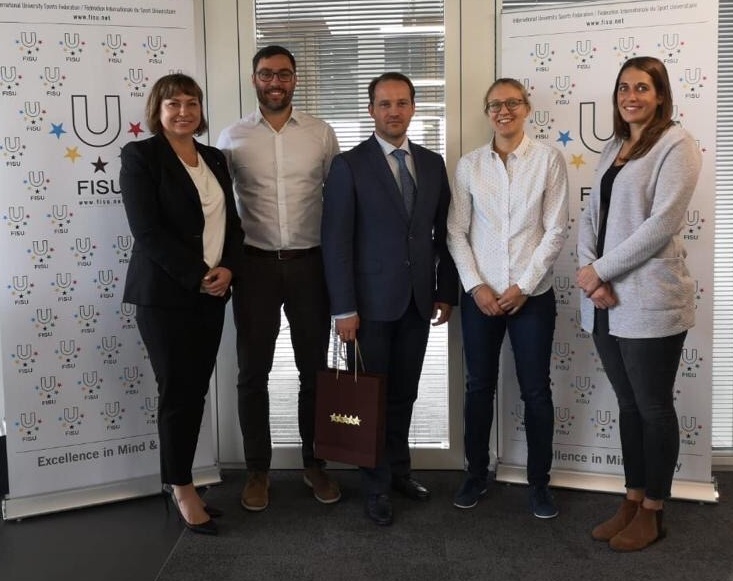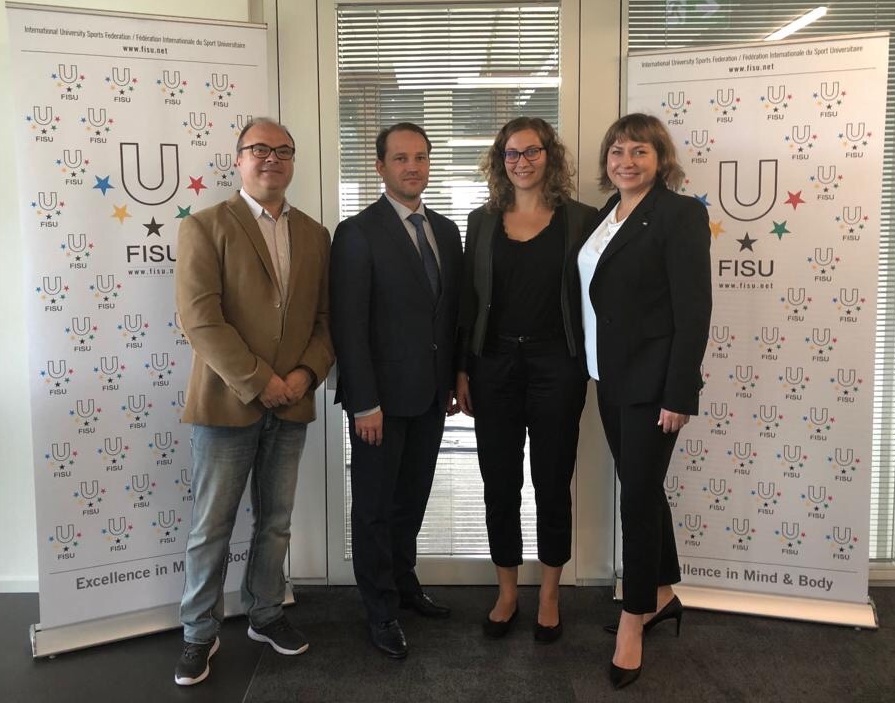 Life in RUDN
15 Jan
As a child I didn't play house with dolls, I interviewed them instead
"I am deeply convinced that if the goal is to change the world, journalism is the most effective weapon for this," a master's student of RUDN would readily agree with these words of the Oscar-winning British screenwriter. She believes that the profession of a journalist is the best way for a person with ambition and sharp tongue.
Life in RUDN
13 Jan
How studying at RUDN became part of building a career in the Ministry of Foreign Affairs of Azerbaijan
For a postgraduate student of RUDN Ulvi Ocaqli the University is part of a carefully planned career track. Studying is applied knowledge that is necessary for work.
Life in RUDN
12 Jan
Language as a new world: why Chinese students study Russian
An uncompromising desire to learn Russian led a Chinese student, Zhao Jielin, to a master's degree, and then to a postgraduate course at RUDN. But in Russia, the girl chose international relations, not linguistics. As Zhao says, she has always wanted to discover new worlds and work in the field of communications. And that's why advanced Russian could be an absolute advantage, because "international relations require excellent knowledge of the language".