«Space exploration is endless and the industry needs young people». RUDN Institute of Space Technologies hosts a round table with astronauts
«Space exploration is endless and the industry needs young people». RUDN Institute of Space Technologies hosts a round table with astronauts
18 July, astronauts Sergey Krikalev and Sergey Revin met director of RUDN Institute of Space Technologies Gennady Raikunov
18 July, astronauts Sergey Krikalev and Sergey Revin met director of RUDN Institute of Space Technologies Gennady Raikunov.
More than 50 participants discussed the most topical issues of space explorations – fundamental problems including exploration of Mars and other planets together with NASA, ЕКА, JAXA and CNSA; space experiments etc. They also talked about training staff for the RF space industry. RUDN IST enrolls Bachelor and Master students and prepares specialists for new directions in the industry.
Sergey Revin shared his experience of working at the International space station saying that an astronaut has to take 100 exams in the Training Center, speak Russian and English and plant a tree before the flight. Astronauts undergo regular medical check-ups and work out twice a day.
Sergey Krikalev said that he was happy to meet the enthusiastic students, answer their questions and share his experience.
Reference
Sergey Krikalev – Hero of the USSR and the first Hero of the RF, ex-champion in the total time in space, Executive Director of "ROSCOSMOS" piloted space programs.
Sergey Revin – 113rd astronaut of Russia, 526th astronaut of the world, Hero of the RF.
Gennady Raikunov – Director of RUDN Institute of Space Technologies, Doctor in Engineering sciences, professor, Honorary worker of science of the RF, Honored test engineer of space equipment of the RF. For many years headed TsNIIMash research institute and Russian Space Systems JSC.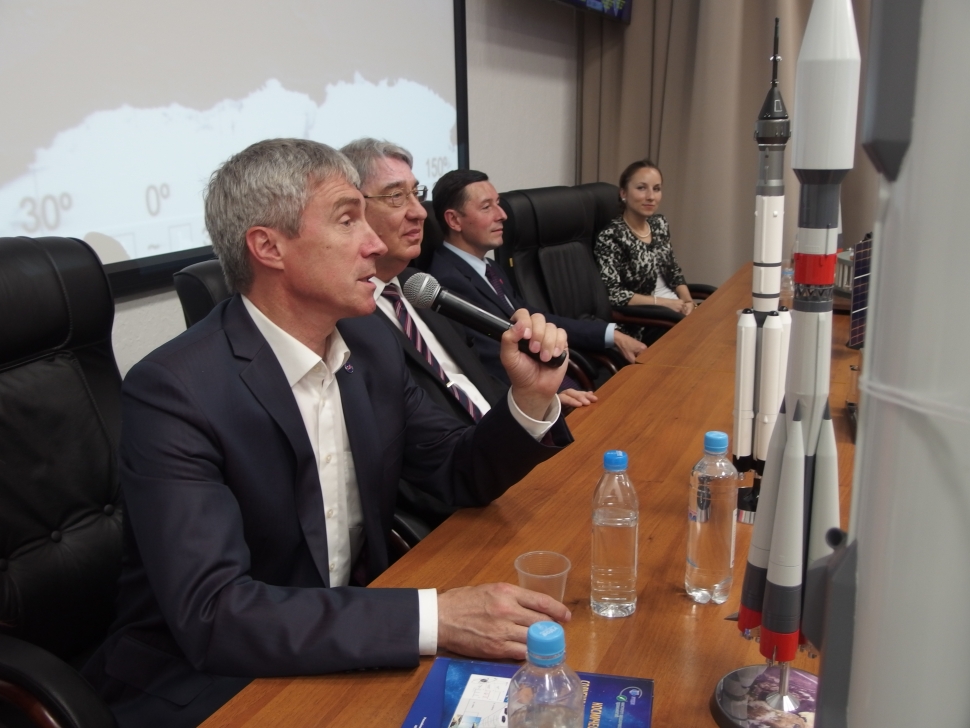 Life in RUDN
02 Jul
Russian President Vladimir Putin meets RUDN volunteers
June 26, Russian President Vladimir Putin had a televised live meeting with the participants of the campaign #МыВместе (We are together). One of the sites was RUDN coworking zone. The organizers of the campaign and our volunteers from Albania, Bangladesh, Guinea, Nigeria, China, Colombia and Russia went live on the Russia 24 television channel.
Life in RUDN
23 Jun
"I consider it a huge advantage if people know their rights and obligations" - Maria Kutovaya, graduate No. 400 from Ukraine
An excellent student of the Law Institute of RUDN University, Maria Kutovaya, along with lectures at the university, takes gold medals at international swimming competitions, and simultaneously manages to get a second higher education. Maria Kutovaya, graduate No.400 from Ukraine talks about how she manages to keep up with everything, whether it is difficult to combine professional sports and studies, and why she has chosen the profession of a lawyer.
Life in RUDN
18 Jun
Three students of RUDN Medical Institute awarded medals of the President of the Russian Federation
Many RUDN students have been helping in Moscow hospitals in recent months. Three received medals of the President of the Russian Federation "For an selfless contribution to the organization of the All-Russian Mutual Assistance Campaign # WeAreTogether". We've told stories of Maria Mamontova and Anastasia Brailovskaya. Today we present you Mark Ryberg — a 2nd year student at the Medical Institute, future dentist.