«Space exploration is endless and the industry needs young people». RUDN Institute of Space Technologies hosts a round table with astronauts
«Space exploration is endless and the industry needs young people». RUDN Institute of Space Technologies hosts a round table with astronauts
18 July, astronauts Sergey Krikalev and Sergey Revin met director of RUDN Institute of Space Technologies Gennady Raikunov
18 July, astronauts Sergey Krikalev and Sergey Revin met director of RUDN Institute of Space Technologies Gennady Raikunov.
More than 50 participants discussed the most topical issues of space explorations – fundamental problems including exploration of Mars and other planets together with NASA, ЕКА, JAXA and CNSA; space experiments etc. They also talked about training staff for the RF space industry. RUDN IST enrolls Bachelor and Master students and prepares specialists for new directions in the industry.
Sergey Revin shared his experience of working at the International space station saying that an astronaut has to take 100 exams in the Training Center, speak Russian and English and plant a tree before the flight. Astronauts undergo regular medical check-ups and work out twice a day.
Sergey Krikalev said that he was happy to meet the enthusiastic students, answer their questions and share his experience.
Reference
Sergey Krikalev – Hero of the USSR and the first Hero of the RF, ex-champion in the total time in space, Executive Director of "ROSCOSMOS" piloted space programs.
Sergey Revin – 113rd astronaut of Russia, 526th astronaut of the world, Hero of the RF.
Gennady Raikunov – Director of RUDN Institute of Space Technologies, Doctor in Engineering sciences, professor, Honorary worker of science of the RF, Honored test engineer of space equipment of the RF. For many years headed TsNIIMash research institute and Russian Space Systems JSC.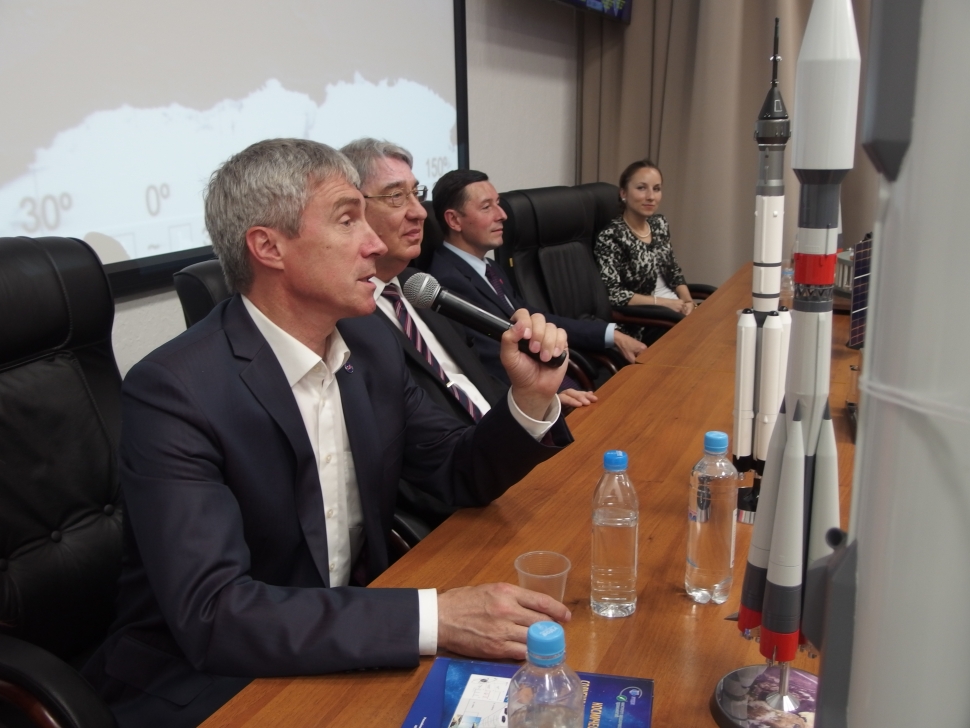 Life in RUDN
08 Sep
RUDN University starts the academic year
September 1, 3,090 Russian students joined the RUDN University family, 945 of them went to the state-funded mode, 2,145 to the contract mode. This year RUDN received 59,730 applications — 7,186 more than last year — this is almost 34 applications for 1 budget place. In 2019, this figure was 27.92.
Life in RUDN
24 Jul
Safety and health measures for RUDN students and applicants
Life in RUDN
14 Jul
Tatyana Lebedeva, Olympic champion in athletics heads RUDN Sport Center
Tatyana Lebedeva is the new Head of RUDN Sport Center. She has a lot of new ideas for the development of sports at the university.