"When I was told that I would help in Kommunarka, I didn't even feel any fear," Maria Mamontova, student of RUDN Medical Institute
"When I was told that I would help in Kommunarka, I didn't even feel any fear," Maria Mamontova, student of RUDN Medical Institute
Students, residents and postgraduate students of RUDN University help doctors in Moscow. They are heroes whose faces are hidden under medical masks. Today we meet Maria Mamontova, a 2nd-year student of RUDN University majoring in Nursing Care. For 3 weeks, Maria has been coordinating volunteers and helping doctors in the "red zone" of the hospital in Kommunarka. Read about weekdays and plans for the future in an interview for the project "Masked faces."
Maria, you are helping the hospital in Kommunarka. What is the most difficult thing?
I coordinate the work of volunteer groups after they have gone through all stages of selection and briefing. I am supposed to organize work in 2 shifts: from 8:00am to 2:00pm and from 2:00pm to 8:00pm. It is also important to check all the details when you prepare each volunteer for the shift.
You work even in the red zone. What difficulties have you encountered?
The "red" zone is for patients with suspected coronavirus infection or with confirmed diagnoses. The main staff there also needs help. If the volunteer has to work there, you need to wear a special protective suit you have to get used to - working in it is not easy, because it is both hot and difficult to breath but normally people are ok about it.
What did you feel on the first day of work in Kommunarka?
When they told me that I would help in Kommunarka, I did not even feel any fear. All volunteers have the same attitude. The hospital staff greeted us very warmly - they thanked us for our courage and instructed us. At the end of the first day, we realized that we were coping all right, and that made us feel very good indeed.
What is volunteering for a medical student? Hobby, interesting experience or necessity?
Previously, this was perceived as important experience, which certainly would not be useful in the future. I started volunteering at RUDN Medical Institute in the "Medical Volunteers" group. I learned a lot - primarily as a coordinator of assistants for medical organizations. Now I am simultaneously working in the Moscow regional branch of the "Medical Volunteers" movement. When it became clear that help would be needed at the hospital in Kommunarka, I immediately applied. Although it was necessary to train the team and rebuild the processes quickly, our volunteers do very well. Every day we hear positive reviews from doctors and nurses. I think that in such a situation, the experience of medical volunteering is already necessity.
What are your plans for the future - what will you do when it's all over?
I'll continue to study at RUDN University to become a senior nurse. We are good assistants to doctors with managerial interdisciplinary skills. Just as in any organization it is important to understand work processes, so in medicine it is necessary to know who and when needs help. Now I really like cardiology - I understood this when I was undergoing practice. Therefore, I would like to work in the cardiology department after graduation. When it's all over.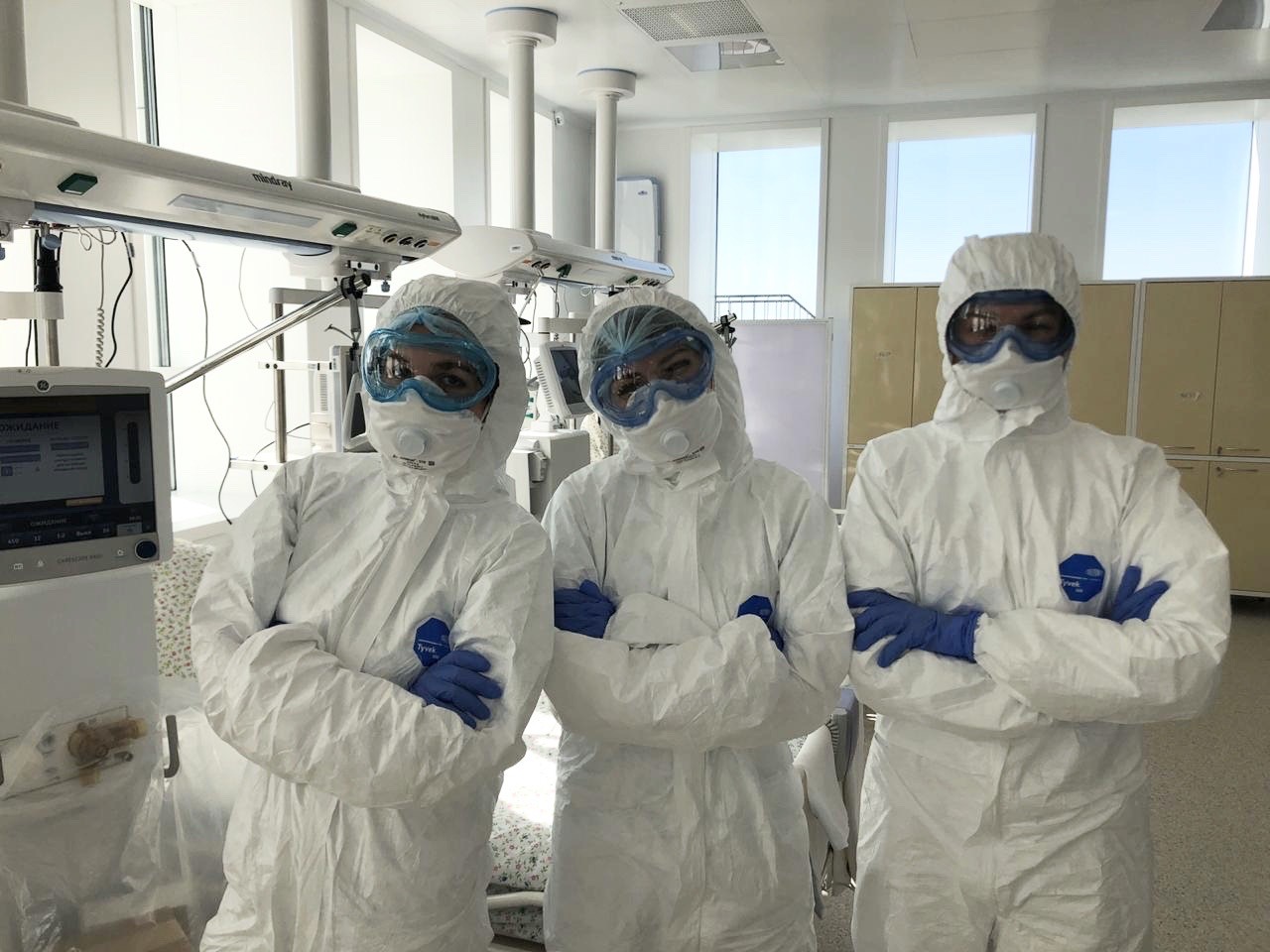 Life in RUDN
08 Oct
2,500 athletes, 64 cities - participants and 1 winner - RUDN University volleyball players!
The women's volleyball team won the Championship of the Association of Sports Student Clubs of Russia. Our athletes met in the subgroup with the team of the Moscow State Pedagogical University and the Sechenov Medical University and won with the score 2:0. In the quarter-finals, they beat the Pacific State University team with the score 2:0.
Life in RUDN
28 Sep
RUDN has collected 39 tons of waste paper
In 18 months, RUDN, the "greenest" university in Russia (according to the international rating UIGreenMetric) has collected 39 tons of waste paper preserving 652 trees, and this is a hectare of forest.
Life in RUDN
08 Sep
RUDN University starts the academic year
September 1, 3,090 Russian students joined the RUDN University family, 945 of them went to the state-funded mode, 2,145 to the contract mode. This year RUDN received 59,730 applications — 7,186 more than last year — this is almost 34 applications for 1 budget place. In 2019, this figure was 27.92.