Muscovites discover the world at RUDN Science Festival
7-8 October, RUDN hosted the Science Festival where 2,000 guests could carry out experiments and see the results of research in labs and attend master classes of experts on molecules and space, the French and Singhalese languages, biology and agrobusiness.
Talented students and teachers of RUDN helped the guests of the Festival do virtual surgery, crash a frozen rose with a hammer, learn the lyrics of the popular song «Despacito», take fingerprints and write their names in 12 languages.
The Festival is usually held in 2 stages – first the faculties make up programs and invite guests on Friday. At the Faculty of Science they spoke about Big Data technology and nanochemistry. Specialists of the Philological Faculty taught to make efficient pitch presentations and explained the origin of cities and streets' names. The Faculty of Humanitarian and Social Sciences organized a meeting with K.Abramov who spoke about public opinion surveys during the last 30 years. Experts of the Agrarian and Technological Institute talked about the new global soil map and satellites in agriculture. Each faculty, institute and academy was a site for best projects.
The main event of the Festival was the Fair of all faculties in the main building featuring all the brightest episodes. Research was made into a show and the guests were happy to make their own discoveries.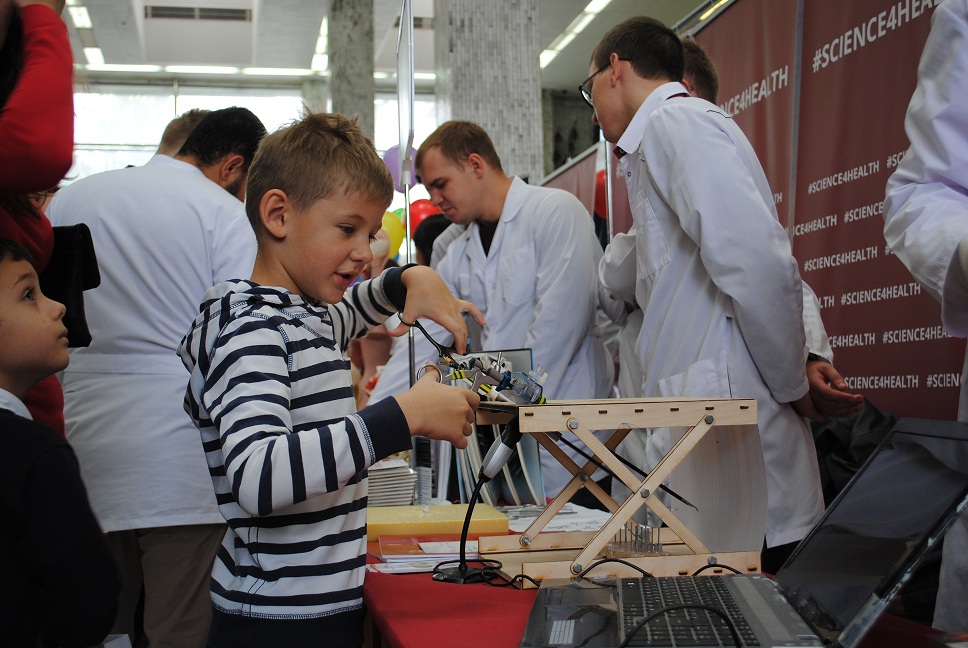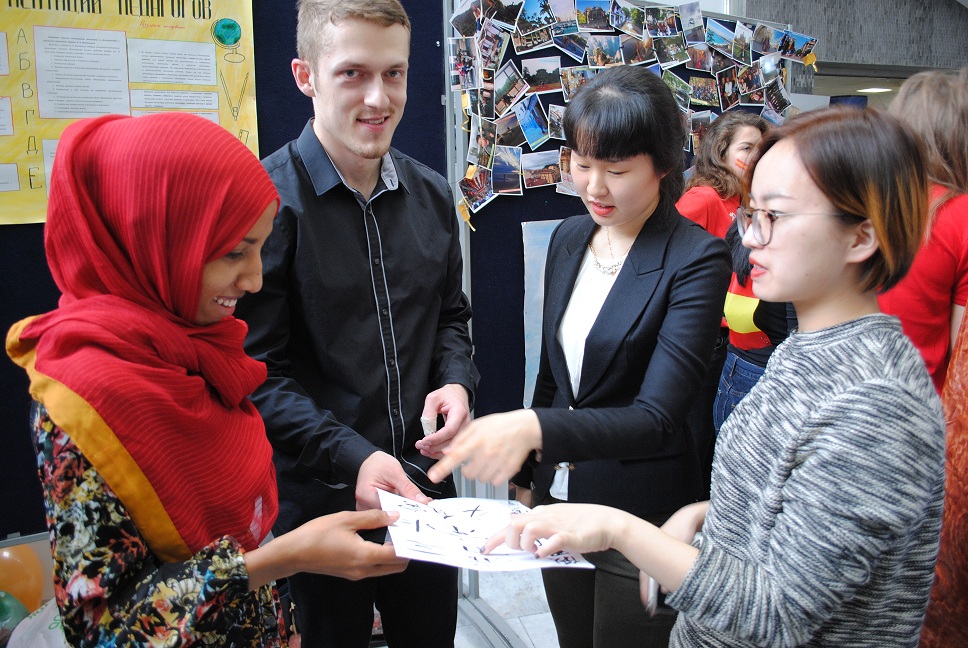 Science
23 Sep
RUDN chemist creates catalyst to produce anti-mosquito substances
A chemist from RUDN University has developed a catalyst for the production of eugenol acetate, a substance that destroys the larvae of mosquitoes transmitting dangerous diseases, being a safe chemical for human health.
Science
18 Sep
RUDN soil scientists developed a new method for assessing soil fertility
RUDN soil scientists have revealed a direct correlation between the rate of soil formation of carbon dioxide, called CO2 emissions, and the content of microbial biomass in it. It is known that CO2 emission from soil is mainly conditioned by respiration of soil microorganisms and plant roots. The more CO2 soil emits, the more microbial biomass it usually contains. It was shown that CO2 emission by chernozem of different ecosystems (or different types of land use) correlates with the content of microbial biomass, and most closely with the rate of its microbial respiration. And the soil with good microbial properties has the "best quality", is more fertile, provides the highest yield of crops and other plant biomass.
Science
17 Sep
RUDN chemist developed a new catalyst for "green" biofuels
A RUDN chemist has synthesized a catalyst for the production of gamma-valerolactone — an energy-intensive "green" biofuel. The catalyst based on zirconium dioxide and zeolite has shown high efficiency in converting the waste of wood plant materials — methyl levulinate — to gamma-valerolactone.