New trends and strategies in the economies of emerging markets discussed at RUDN
May 29-31, 2018, the international scientific and practical conference "New Trends, Strategies and Structural Changes in the Economy of Emerging Markets" was held at RUDN Economics faculty.
More than 180 researchers from 24 countries discussed more than 40 reports on new trends in the global economy, regional integration and global financial markets; BRICS: international instability, growth trajectories and structural transformations; innovative development, energy efficiency and digital economy; monetary policy, financial institutions and markets; and methods of quantitative analysis of the economy.
The program of the conference also included a master class from the chief editors of high-ranking scientific journals - International Journal of Economic Policy in Emerging Economies (Scopus, London); "Bulletin of the Peoples' Friendship University of Russia. Series of Economics "; International Journal of Emerging Markets (Scopus, Emerald), who gave practical recommendations on the formulation of research results.
The section of young researchers "World Trends and Prospects for the Development of Innovative Economy" brought together more than 50 students of the Economics faculty.
A compilation of extended abstracts of 84 reports selected by the Program is due to be published in English.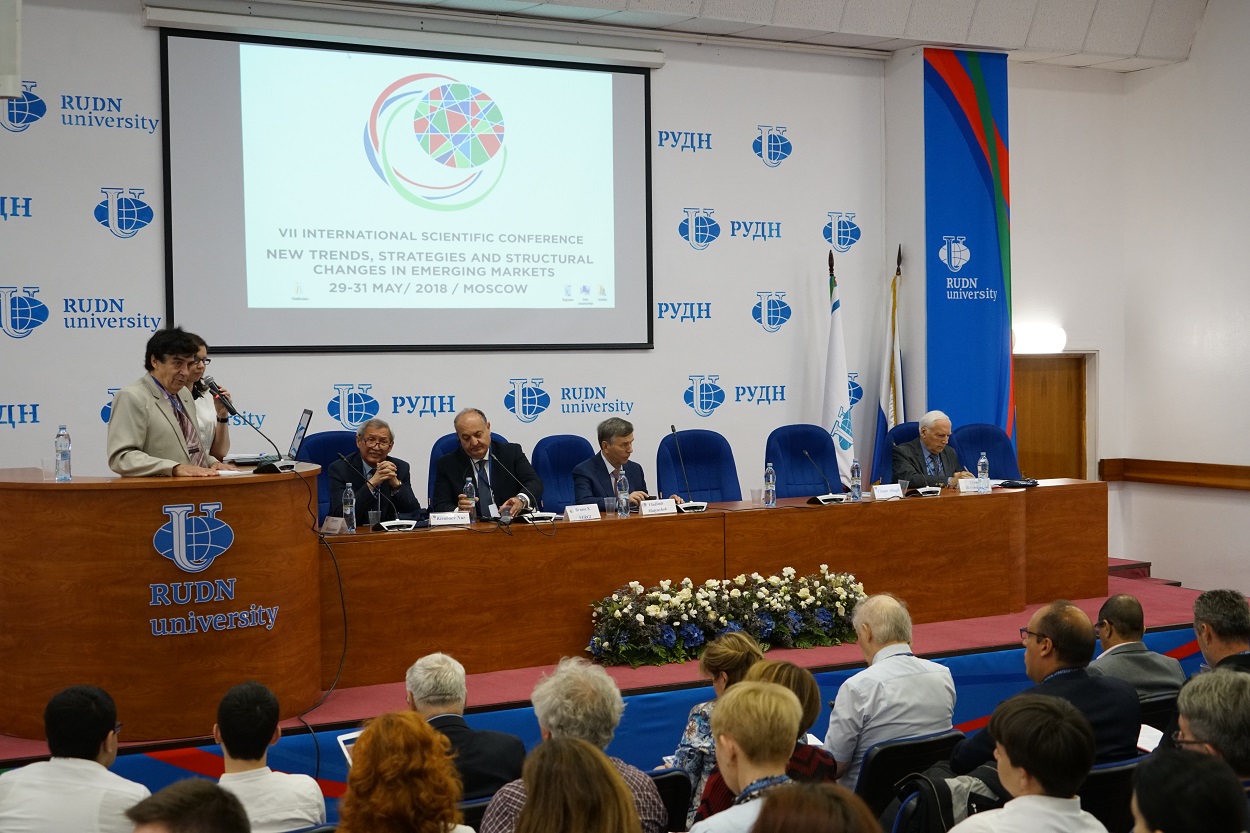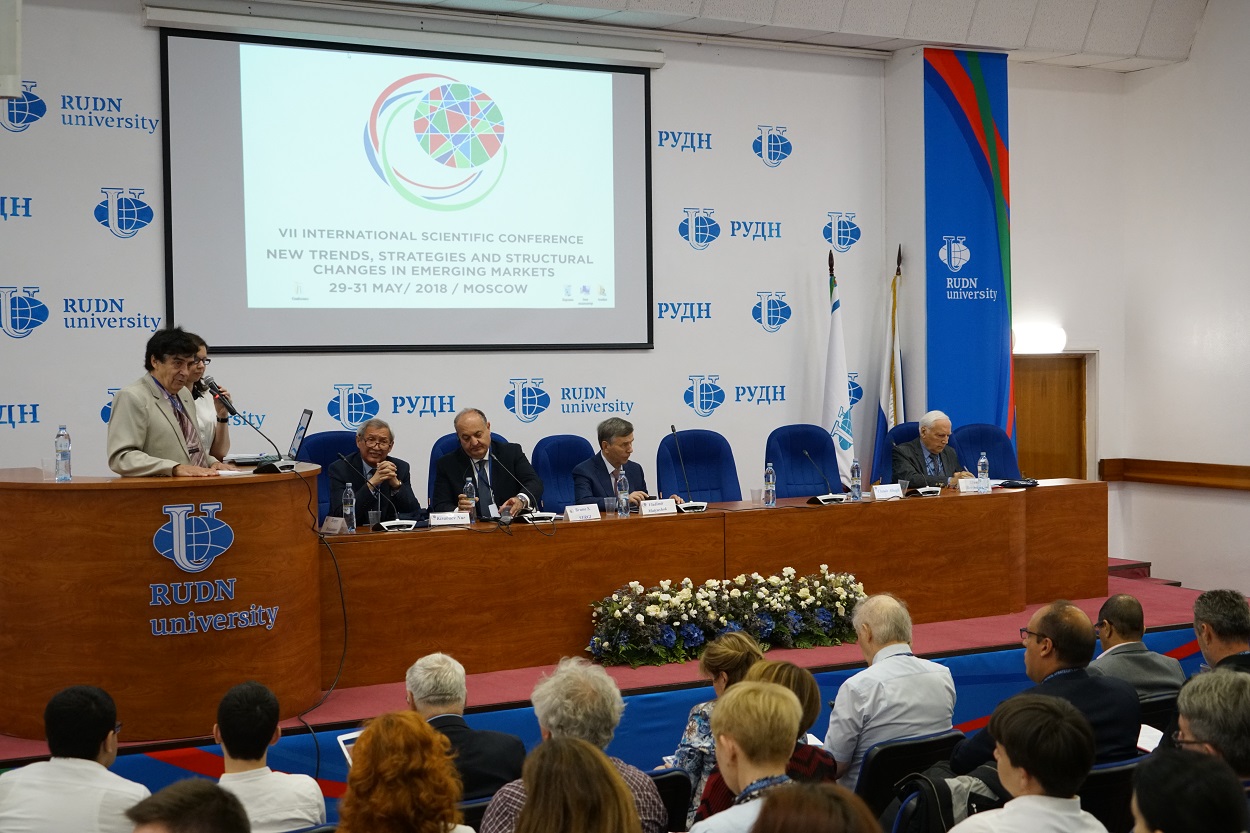 Science
13 Apr
RUDN University mathematician suggested new approach to cooperative game
A mathematician from RUDN University developed a matrix representation of set functions. This approach is vivid and easy to check, and it makes the calculations easier. Among other things, the new development can be applied to cooperative game theory.
Science
07 Apr
A Chemist from RUDN University Developed A New Type of One-Molecule Thick Water-Repellent Film
A chemist from RUDN University together with colleagues created a new type of two-dimensional nanofilm from an organic material called calixarene. The invention can be used as a protective coating in electronics and as a part of molecular filters. They also suggested a way of increasing the durability of such films with UV radiation.
Science
02 Apr
Garlic and selenium increase stress resistance in carps, says a RUDN University biologist
A biologist from RUDN University confirmed that selenium nanoparticles and garlic extract can effectively reduce the negative impact of stress on the health of grass carp in the breeding industry.