Professor of RUDN Law Institute Aslan Abashidze elected member of the UN Committee on Economic, Social and Cultural Rights
April 16, 2018, in New York, at the UN headquarters at the meeting of ECOSOC, one of the six main UN bodies, a vote was held to elect the members of the UN Committee on Economic, Social and Cultural Rights for the period 2019-2022. By acclamation, RUDN professor Aslan Abashidze was elected member of the Committee for the third consecutive term.
Head of the Department of International Law of the Peoples' Friendship University of Russia, Professor of the Department of International Law of the RF MFA Moscow State Institute of International Relations (MGIMO), Doctor of Law, Aslan Abashidze is a renowned researcher and a brilliant practitioner.
Author of more than 550 scientific works - monographs and textbooks on the international legal protection of human rights, international humanitarian law, the law of external relations, peaceful settlement of international disputes, international environmental law, international maritime law, international criminal law, European law, etc. Professor has published more than 15 articles in the journals included in the Scopus database.
An international lawyer and diplomat, for a long time Professor Abashidze participated in the activities of UN human rights bodies, was a member of the UN Working Group on Arbitrary Detention (2008-2009), and since 2014, has been member of the UN Committee on Economic, Social and Cultural Rights.
Representative and active participant of Russian expert bodies, including the Scientific Advisory Board of the Russian Ministry of Foreign Affairs, the Russian Public Council for International Cooperation and Public Diplomacy under the Public Chamber of the Russian Federation, the World Association of International Law, the European Association of International Law, member of the Higher Attestation Commission (VAK) of the RF Ministry of education and science, etc.
Our warmest congratulations!
Opening 2018 Coordination, Management Meeting, Economic and Social Council Elects Members, Fills Outstanding Vacancies to Subsidiary Bodies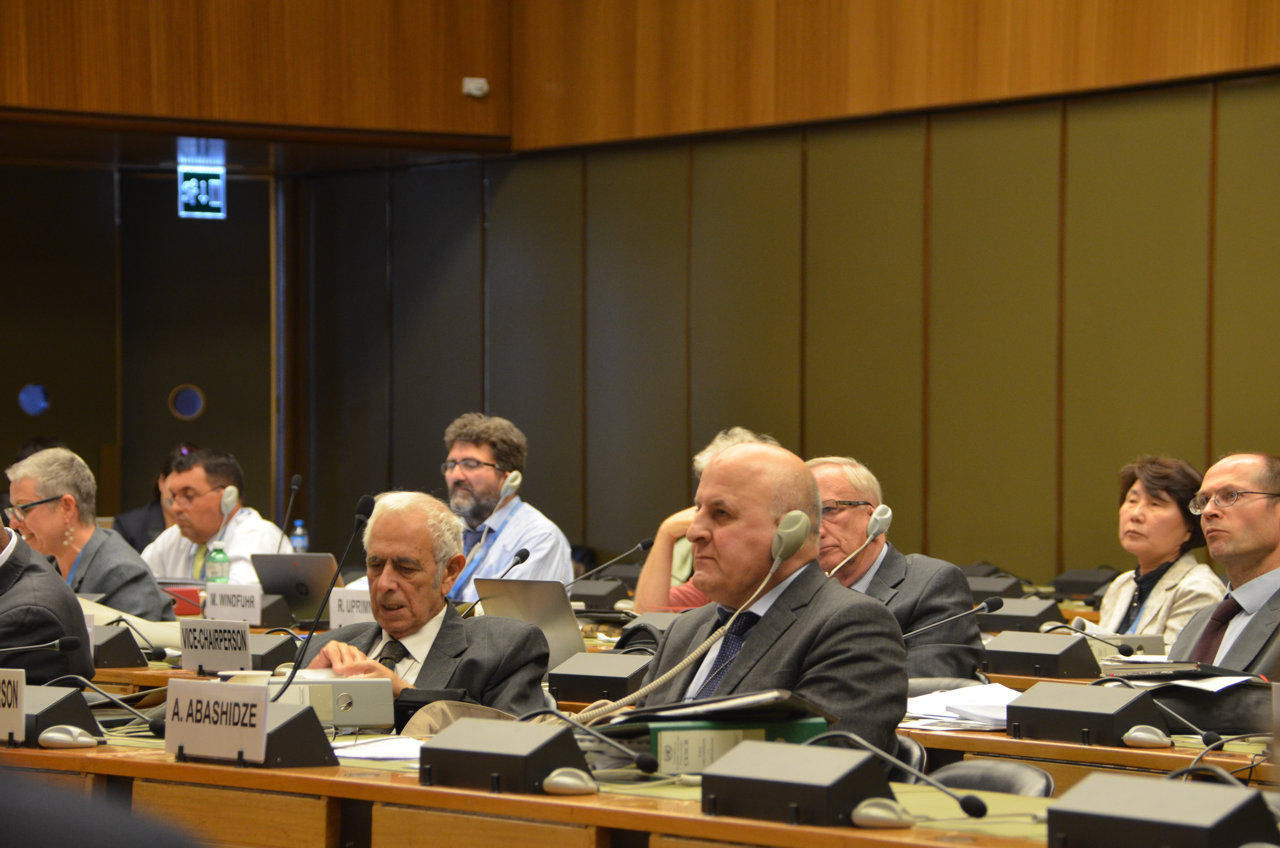 Science
18 Jan
RUDN University research team of mathematicians suggested a new decision making algorithm
A research team from RUDN University developed an algorithm to help large groups of people make optimal decisions in a short time. They confirmed the efficiency of their model using the example of the market at which the outbreak of COVID-19 began. The model helped the administration and sellers agree on closing the market and reach a consensus about the sums of compensations in just three steps.