RUDN University biologist developed new model for analyzing photosynthesis in vivo
A RUDN University biologist has developed a model for the analysis of photosynthesis in vivo. This method allows you to calculate the absorption coefficient of light by chlorophyll, based on its reflectivity. Analysis of light absorption is important for assessing ecosystem productivity, which affects the state of the biosphere and the global climate. 
Measurements of the efficiency of photosynthesis in living systems are necessary because they allow us to estimate the carbon cycle, and therefore the impact on the climate. To study photosynthesis in vivo, the vegetation absorption coefficient is used – a value that shows how deep the incident radiation penetrates the canopy. It depends on biochemical, structural and external factors, so its evaluation is very difficult. Alexei Solovchenko, an employee of RUDN University, and his colleagues from the USA and Israel have found a new way to assess this indicator.
First, biologists calculated the ratio of absorption and transmission coefficients for individual leaves and canopy in general. Measuring these coefficients for the canopy "in sum" is difficult, but for a single leaf it is simple, so knowing the ratio between them, you can calculate the absorption and transmission of canopy, knowing the coefficients for a single leaf. Then the researchers of RUDN University obtained an equation that connects the canopy absorption coefficient to the pigments absorption coefficient – primarily chlorophyll – in leaves. It turned out that the canopy, unlike a single leaf, can absorb light in the infrared range, and also, the absorption coefficients of pigments for plants with different densities of canopy, may differ. Therefore, biologists had to make appropriate changes to the final model.
The researchers tested this mathematical model describing the canopy absorption coefficient on crops with different types of photosynthesis – corn (C4 photosynthesis), soybeans and rice (C3 photosynthesis), measuring the spectra of absorbed and reflected solar radiation.
The model showed that in the blue spectral region, the canopy of rice reflects more than the canopy of other crops. Scientists believe it is because rice grows in water. Also, absorption curves for plants with C3 type of photosynthesis (soybeans and rice) obtained with the model differed from those of plants with C4 type of photosynthesis (corn), due to biochemical differences.
Thus, the model created by biologists can "predict" the absorption of light by different types of plants with different types of photosynthesis, different canopy architectures and different pigment content in the leaf.
The article is published in the journal Remote Sensing of Environment.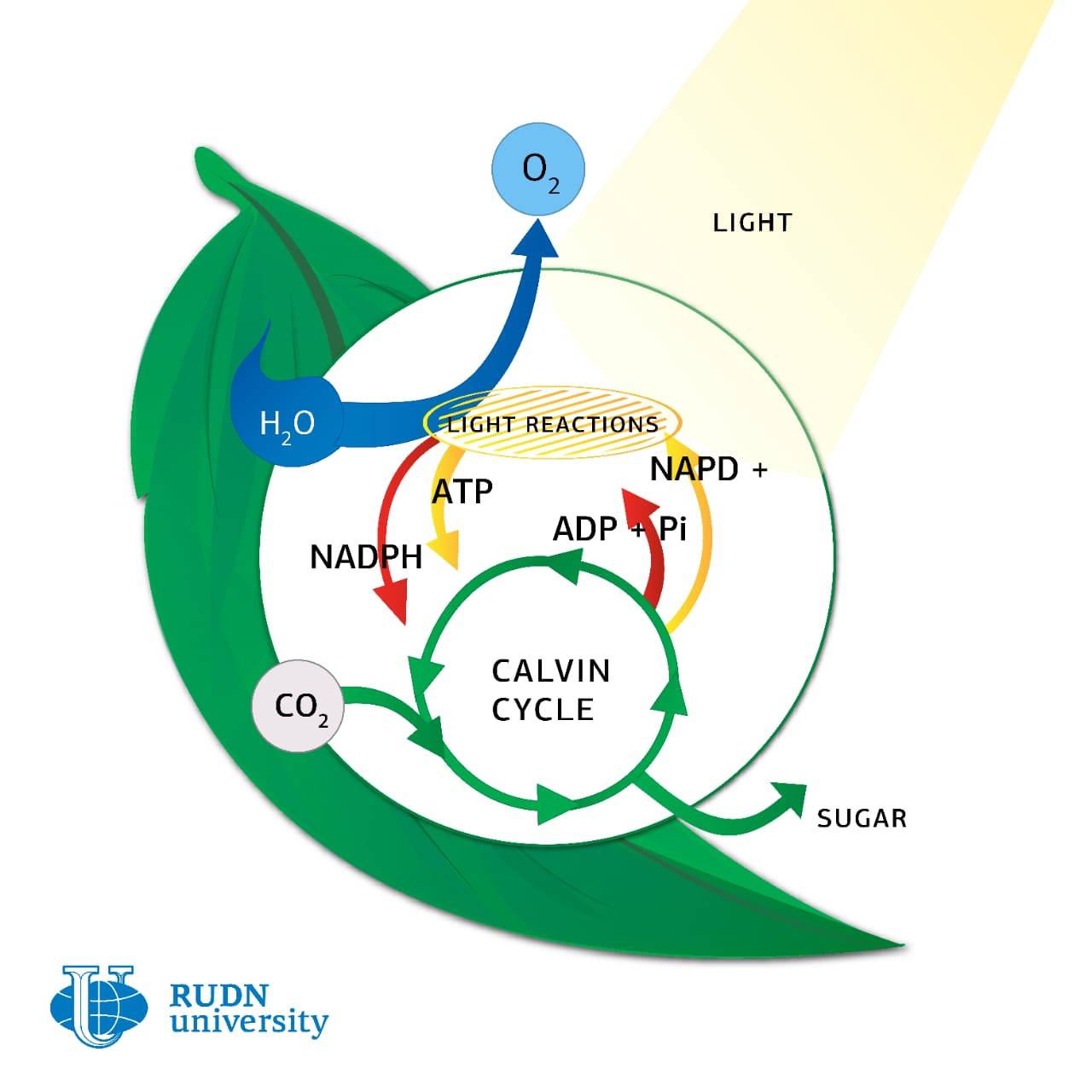 Science
22 Jan
RUDN University chemists developed new magnetic and luminescent lanthanide-siloxane-based compounds
A team of chemists from RUDN University synthesized new organosilicon compounds containing terbium and europium ions. These complexes have an unusual cage-like crystal structure that contains four metal ions. The team was the first to study the magnetic and photophysical properties of such compounds and to observe their magnetic phase transition and luminescence properties.
Science
20 Jan
An associate professor from RUDN University developed a computer model that describes all types of vehicle body damage caused by fatigue failure
Un profesor de RUDN University desarrolló un modelo computacional que describe completamente el daño que ocurre en la carrocería de automóviles por fatiga de materiales. El experimento computacional demostró que en carreteras irregulares, la velocidad baja provoca daños más graves en la carrocería que la velocidad promedio. Este descubrimiento ayudará a evaluar con mayor precisión la resistencia de los vehículos a las cargas.
Science
18 Jan
RUDN University research team of mathematicians suggested a new decision making algorithm
A research team from RUDN University developed an algorithm to help large groups of people make optimal decisions in a short time. They confirmed the efficiency of their model using the example of the market at which the outbreak of COVID-19 began. The model helped the administration and sellers agree on closing the market and reach a consensus about the sums of compensations in just three steps.