300 volunteers from 58 countries prepared RUDN for the new academic year
300 volunteers from 58 countries prepared RUDN for the new academic year
On the 30th of August student construction brigade finished their labor season with celebration in the Assembly hall of the Main building.
27 RUDN buildings were renovated and ready to meet the students and professors. Besides the volunteers painted the fence, marked car parking places, washed the floor and the windows in academic buildings and student dorms, painted courts and sport fields in the Sport Center.
«With my first salary I paid for my medical insurance and for my student dorm accommodation» — Dabo Saliu, Guinea Bissau, Philological faculty student.
«My sister dreamed of a dress that she couldn't afford. As soon as I got my first salary I bought it and sent it to her. I have never seen my sister so happy» — Suman Chaudkhari, Nepal, Medical faculty student.
More than 150 people attended beginner's trainings for proficiency enhancement for student construction brigades and introductory lectures. By tradition special attention is paid to the labor protection requirements and to fire prevention.
Despite hard work the volunteers didn't forget about entertainment — discos, Miss and Mister construction team contest, concerts, sport events — football, volleyball, basketball championships and others. Labor term was finished by celebration and speech of Rector Vladimir Filippov, who thanked the students: «This year the student brigade proved again that we can build our University with our own hands!».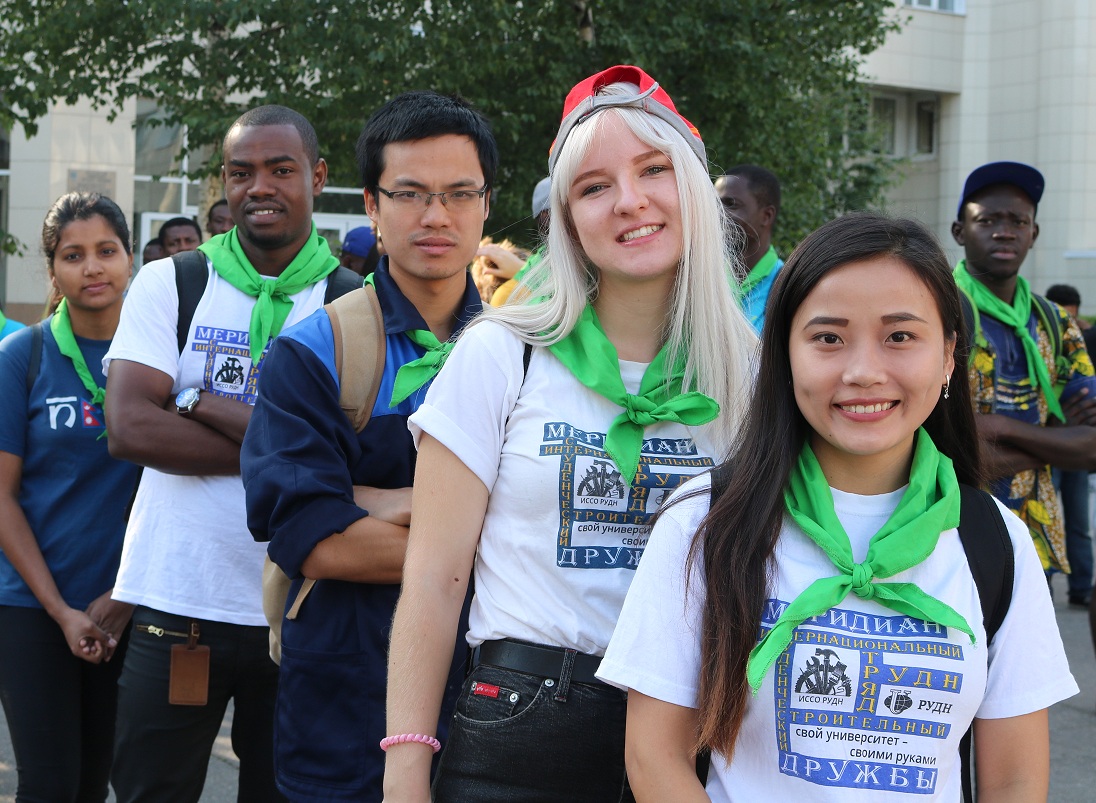 Education
22 Feb 2017
International scientific-practical conference dedicated to the 100th anniversary of the birth of Nikolai Sergeevich Prostakov
On February 19, in 2017, Nikolai Sergeyevich Prostakov would have turned 100 years old.
Life in RUDN
16 Mar 2017
Dear entrants, students and alumni, meet the English-speaking channel in YouTube – RUDN University Planet
Dear entrants, students and alumni, meet the English-speaking channel in YouTube
Life in RUDN
12 Mar 2018
Student from SAR becomes Mister RUDN Association of African students - 2018
2 March, RUDN chose the King of Africa or Mister RUDN Association of African students – Zim Sankvella (SAR), first-year student of the Agrarian and Technological Institute who won over students from Cameroon, Chad, Namibia, Angola, Ethiopia and SAR. Vice-Mister was Binga Medesh (Angola), third place was taken by Naftalu Kuume (Namibia).