RUDN University in 7 world rankings QS WUR 2020
QS Ranking Agency introduced QS WUR by Subject 2020 rankings - lists of the best universities in the world in selected subjects. RUDN University has shown rapid rise in the areas of "Linguistics" and "Modern Languages", and also for the first time became one of the best in the world in subjects "Mathematics", "Economics and Econometrics" and "Chemistry".
In 2020, RUDN University was included in 5 subject and 2 facult areas rankings of the global QS ranking. In the areas of "Modern Languages" and "Linguistics", the university rose over the year by 50 and 100 positions, respectively; The University first entered three QS subject rankings - in Mathematics, Chemistry, Economics and Econometrics. In faculty area rankings, RUDN University went up in "Arts and Humanities" and entered the Top-500 list of "Social Sciences and Management".
101-150 place - Modern languages (in 2019 - 151-200)
151-200 place - Linguistics (in 2019, 251-300)
Entered for the first time
351-400 place - Mathematics
451-500 place - Economics and Econometrics
551-600 place - Chemistry
Faculty area rankings
Arts & Humanities - 345 place (366 place in 2019)
Social Sciences & Management - 401-450 place (entered for the first time)
On modern languages ​​and linguistics
"In the ranking of modern languages ​​and linguistics, indicators of academic reputation are of great importance," said RUDN Rector Vladimir Filippov, "RUDN Linguistic Journal" immediately entered 2 international databases - Web of Science and Scopus. The agreement with the French Academy of Sciences made it possible to open a joint laboratory for studying the dynamics of languages ​​in a minority situation. The expert experience of our linguists was presented at the Council of Europe, at the Rectors Forum in Seoul, at the QS World Wide Forum."
If we talk about the recognition of employers, RUDN University provided translation and interpreting assistance at the World Cup, in the WorldSkills finals in Kazan and at 200 other major events.
Among current topics: linguistic problems of migration processes, problems of languages ​​in the regions, and cognitive processes of teaching bilingual children.
On chemistry
RUDN University was first included in the subject ranking in chemistry, in which scientometric indicators are important. Points for citation and the H-index almost doubled during one year.
The citation of articles on chemistry ensured publication of articles in highly rated journals. So, last year Q1 and Q2 journals published 241 articles by RUDN chemists. At the same time, 74 articles were published in the top 10%, and 10 articles in the top 1% of the world's most cited SJR journals.
The academic reputation of chemistry at RUDN University is evidenced by the fact that world-class scientists from France, Spain, Iran, China, the USA, Japan, as well as Nobel laureates, including Professor Jean-Pierre Savage, participate in our conferences.
192 articles have been published in collaboration with leading foreign chemists.
Professor Rafael Luque from Spain working at RUDN University, has H-index 66 (Scopus), 62 (WoS). RUDN University has joint research initiatives with Professor Eric Van der Eycken from Belgium - with H-index 47 (Scopus).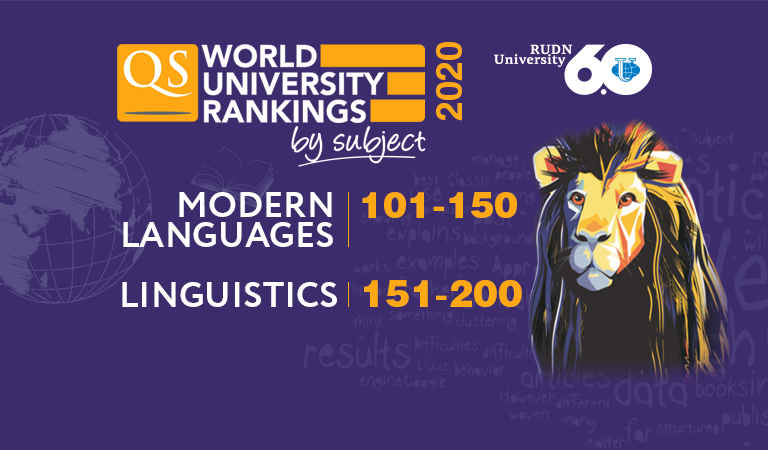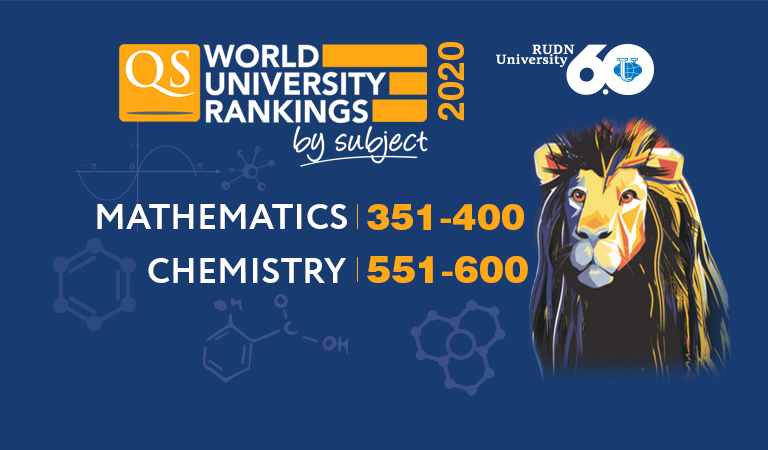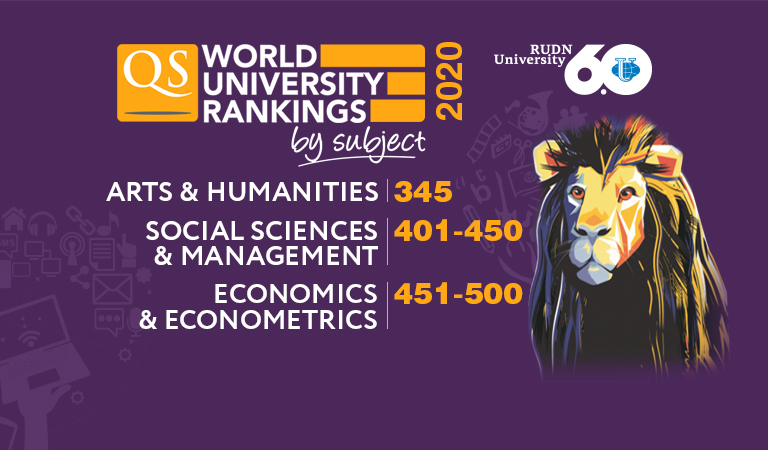 About RUDN
02 Nov
RUDN chat in WhatsApp
RUDN started an official chat for you to ask about enrolment in RUDN, studies, accommodation, as well as order a certificate or find contact information.
About RUDN
30 Oct
RUDN strengthens its position among the best universities in the world
RUDN University is represented in 9 directions of the international ranking of the best universities in the world THE World University Rankings by Subject 2021, this year, for the first time, reflecting the successes of RUDN University in the areas of "Education", "Art and Humanities" and "Life Sciences". According to "Education" indicator RUDN is in the top 200.
About RUDN
30 Jul
One of the country's leading oncology surgeons appointed Vice-Rector of RUDN
Andrey Kostin, Russian oncologist, Doctor of Medical Sciences, Professor, corresponding member of the Russian Academy of Sciences, became the first Vice-Rector, Vice-Rector for Research at RUDN University.