"Let me congratulate you on the International Women's Day! I wish you wonderful mood, warm homes and inspiration at work! May you have a lot of sunny days in your life!" - Rector of RUDN University Vladimir Filippov
"Let me congratulate you on the International Women's Day! I wish you wonderful mood, warm homes and inspiration at work! May you have a lot of sunny days in your life!" - Rector of RUDN University Vladimir Filippov
Dear female colleagues,
Let me congratulate you on the International Women's Day! You make the world better and our life happier!
Thank you for your contribution to the development of the University and science and making future leaders!
Your beauty, charisma, flexible mind and energy amaze men.
I wish you wonderful mood, warm homes and inspiration at work!
May you have a lot of sunny days in your life!
Be happy and loved!
Rector of RUDN University, Academician of the Russian Academy of Education, Chairman of the Higher Attestation Commission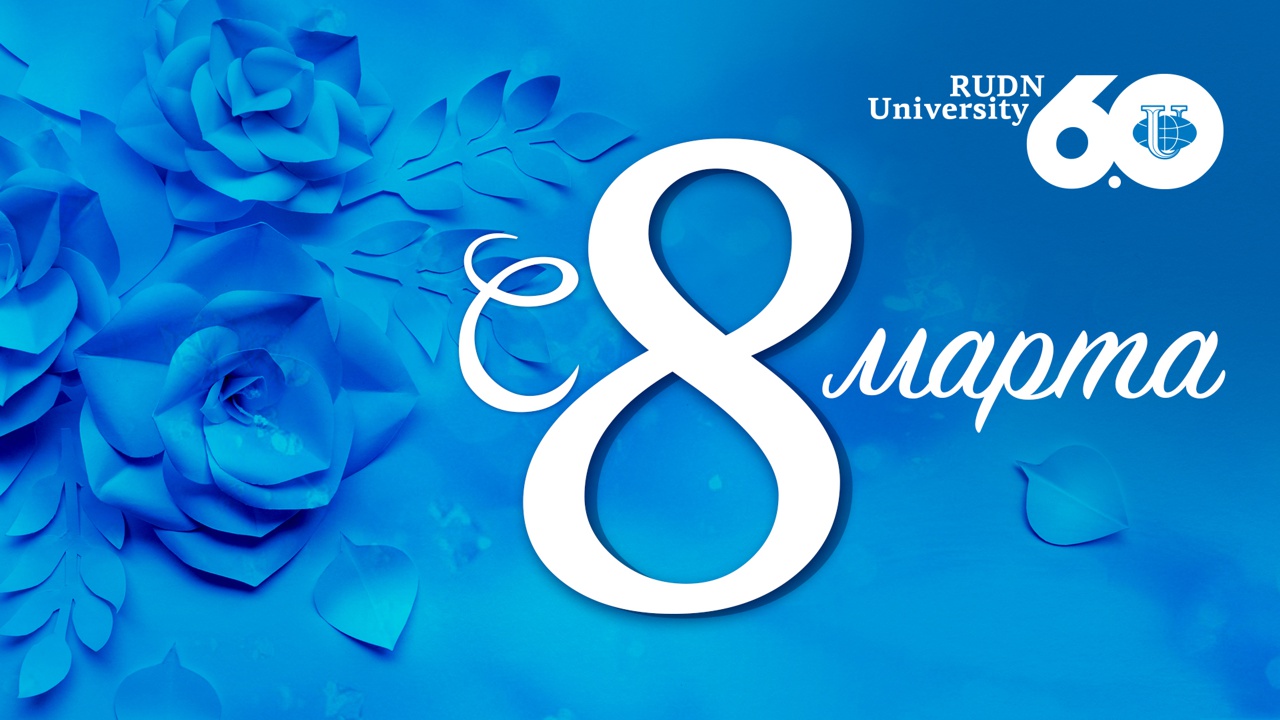 Life in RUDN
28 Sep
RUDN has collected 39 tons of waste paper
In 18 months, RUDN, the "greenest" university in Russia (according to the international rating UIGreenMetric) has collected 39 tons of waste paper preserving 652 trees, and this is a hectare of forest.
Life in RUDN
08 Sep
RUDN University starts the academic year
September 1, 3,090 Russian students joined the RUDN University family, 945 of them went to the state-funded mode, 2,145 to the contract mode. This year RUDN received 59,730 applications — 7,186 more than last year — this is almost 34 applications for 1 budget place. In 2019, this figure was 27.92.
Life in RUDN
24 Jul
Safety and health measures for RUDN students and applicants