"Let me congratulate you on the International Women's Day! I wish you wonderful mood, warm homes and inspiration at work! May you have a lot of sunny days in your life!" - Rector of RUDN University Vladimir Filippov
"Let me congratulate you on the International Women's Day! I wish you wonderful mood, warm homes and inspiration at work! May you have a lot of sunny days in your life!" - Rector of RUDN University Vladimir Filippov
Dear female colleagues,
Let me congratulate you on the International Women's Day! You make the world better and our life happier!
Thank you for your contribution to the development of the University and science and making future leaders!
Your beauty, charisma, flexible mind and energy amaze men.
I wish you wonderful mood, warm homes and inspiration at work!
May you have a lot of sunny days in your life!
Be happy and loved!
Rector of RUDN University, Academician of the Russian Academy of Education, Chairman of the Higher Attestation Commission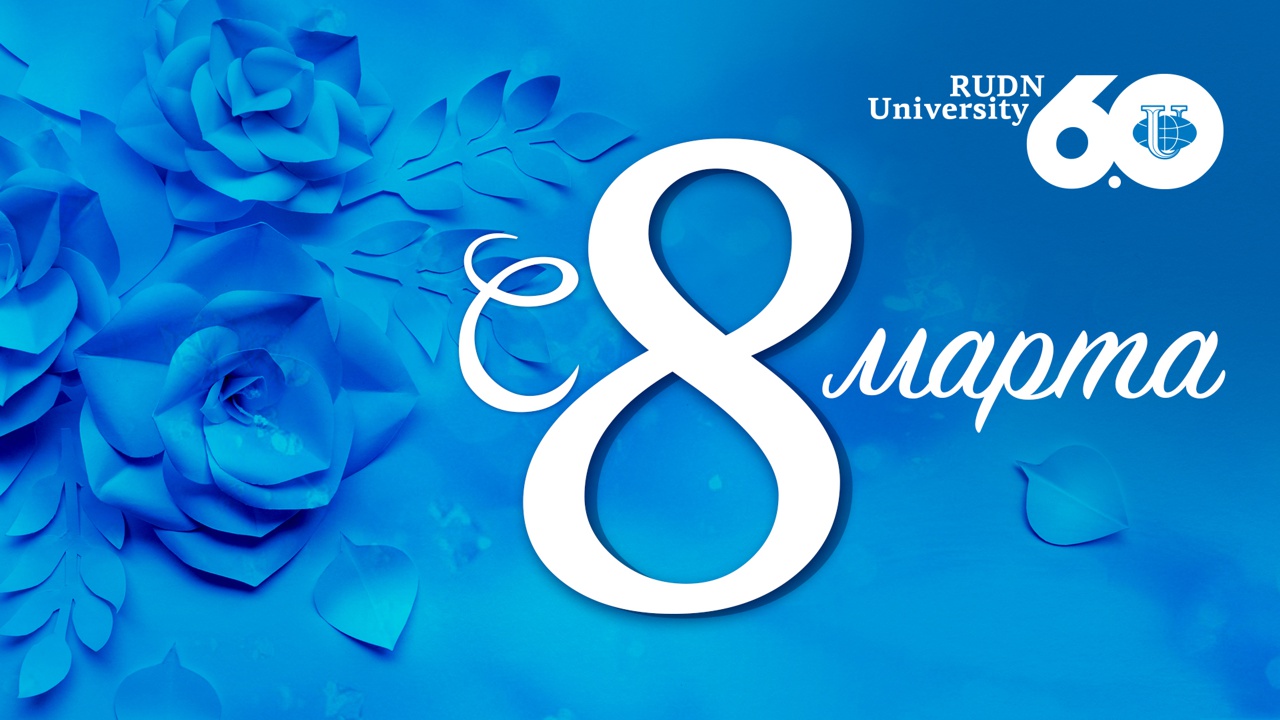 Life in RUDN
15 Jan
As a child I didn't play house with dolls, I interviewed them instead
"I am deeply convinced that if the goal is to change the world, journalism is the most effective weapon for this," a master's student of RUDN would readily agree with these words of the Oscar-winning British screenwriter. She believes that the profession of a journalist is the best way for a person with ambition and sharp tongue.
Life in RUDN
13 Jan
How studying at RUDN became part of building a career in the Ministry of Foreign Affairs of Azerbaijan
For a postgraduate student of RUDN Ulvi Ocaqli the University is part of a carefully planned career track. Studying is applied knowledge that is necessary for work.
Life in RUDN
12 Jan
Language as a new world: why Chinese students study Russian
An uncompromising desire to learn Russian led a Chinese student, Zhao Jielin, to a master's degree, and then to a postgraduate course at RUDN. But in Russia, the girl chose international relations, not linguistics. As Zhao says, she has always wanted to discover new worlds and work in the field of communications. And that's why advanced Russian could be an absolute advantage, because "international relations require excellent knowledge of the language".