RUR-2020: RUDN University takes 7th place among Russian universities and 4th in teaching quality
RUR-2020: RUDN University takes 7th place among Russian universities and 4th in teaching quality
According to RUR World University Rankings 2020, RUDN University is on the 7th line among Russian universities and 369th in the world, showing an increase of 49 positions among world universities during the year. In the quality of teaching, the university is among the four leaders in Russia.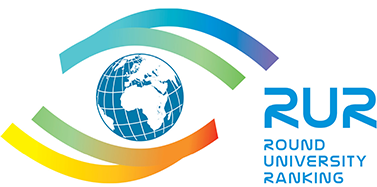 RUDN University showed the best indicators and positive dynamics in the categories "Research", "International Diversity" and "Financial Sustainability".
Among Russian universities, RUDN University is on the 7th line in the overall classification. The university took 4th place in terms of teaching quality. In total, the rating included 82 universities from Russia, including 19 participants of Project 5-100.
This year, RUR WUR - 2020 ranked 829 universities from 71 countries. Universities were evaluated on 20 indicators of four areas of activity: Teaching, Research, International diversity and Financial sustainability.
About RUDN
23 Apr
RUDN University in the Times Higher Education Impact Ranking 2021
THE University Impact Rankings analyzes the impact of higher education on the development of society and the achievement of the UN Sustainable Development Goals.
About RUDN
12 Mar
RUDN University is in the top 200 universities in the Times Higher Education ranking Emerging Economies 2021
Peoples' Friendship University of Russia is among the top 200 universities according to the Times Higher Education Emerging Economies University Rankings 2021 (THE Emerging Economies 2021).
Only 606 leading world universities were honored to be on the list.
About RUDN
05 Mar
RUDN University's new successes in the field of modern languages, law, oil and gas business, and computer science ... The university strengthens its position in 11 QS rankings
The QS ranking agency has presented the QS WUR by Subject 2021 rankings — lists of the best universities in the world in specific subjects. RUDN has shown rapid growth in the areas of "Modern Languages", "Linguistics", "Mathematics", "Economics and Econometrics" and "Chemistry", and for the first time entered the list of the best in the world in the subjects "Oil and Gas Business", "Law", " Business and Management ", and "Computer Science".