Volleyball, Euro Valencia 2016 and our first gold medal! RUDN University women's volleyball team won the World student tournament at Euro Valencia 2016
Volleyball, Euro Valencia 2016 and our first gold medal! RUDN University women's volleyball team won the World student tournament at Euro Valencia 2016
RUDN University team participated in the International festival of student sport in Spain and became the first Russian student team to win a gold medal.
Euro Valencia 2016 – sport event and a meeting point. The championship aims to encourage student sport and develop mutual understanding between students of different countries and cultures and form professional relations between future experts.
115 teams from 27 universities (including Top – 500 universities) participated: Aix-Marseille University (France), University of Sussex (Great Britain), Karlsruher Institut für Technologie (KIT, Germany), La Universitat Politècnicade València (Spain), University of Milano-Bicocca (Italy), Università Cattolica del Sacro Cuore (UCSC, Italy), etc.
RUDN University team fought with the best volleyball teams from Romania, Italy, Serbia, Croatia and Germany to enter the finals with the team of Belgrade university and win with the score 3:0 becoming the winner of Euro Valencia 2016!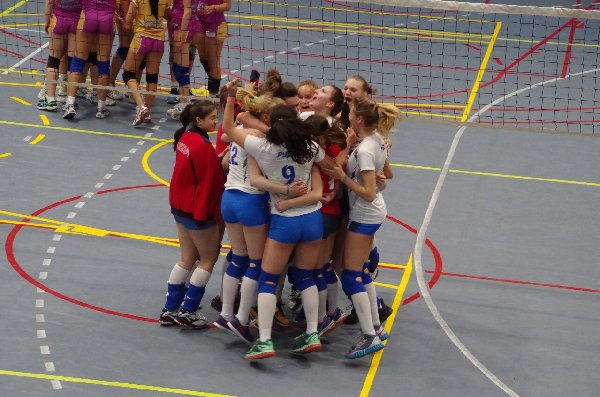 About RUDN
30 Jul
One of the country's leading oncology surgeons appointed Vice-Rector of RUDN
Andrey Kostin, Russian oncologist, Doctor of Medical Sciences, Professor, corresponding member of the Russian Academy of Sciences, became the first Vice-Rector, Vice-Rector for Research at RUDN University.
About RUDN
24 Jun
RUDN University - in the top 150 of the Times Higher Education rankings: Golden Age University Rankings 2020
RUDN has retained its position in the top 150 leading universities in the world in the international ranking — Times Higher Education: Golden Age University Rankings 2020. This is a list of the best universities in the world that were founded between 1945 and 1967.
About RUDN
22 Jun
"In recent years, we have implemented a strategy of switching from "teaching" to "learning""- President of RUDN University Vladimir Filippov