How to build a career in the Land of the Rising Sun: RUDN students met with Japanese experts
On September 16, a master class for Japanese students at the RUDN University was held with the participation of representatives of the Japanese language schools MANABO, the International Academy of Aoyama, the Tokyo Academy of Japanese Language Ikuei, the Japanese Language School ISI, the Japanese Language Academy Hamamatsu, the Japanese Language Academy Numazu , Matsudo Japanese Schools, JTIS Japanese Language Schools, Sandagai Japanese Language Institute.
During the event, the speakers introduced Japanese students to the nuances of Japanese business etiquette, told how and what to say correctly at the interview, what needs to be done before and after it, how to dress properly and make a good impression on the employer. Students also received small gifts fulfilling wishes, got acquainted more closely with the culture of the Land of the Rising Sun, learned about the features of language learning and job search.
The speakers said that more and more graduates of Russian universities are getting jobs in Japan, especially such specialties as "Tourism", "Hotel Business", IT, "Linguistics", "Engineering" are in demand.
The leaders of the master class were:
Anna Remenets, Head of MANABO
Nishihara Yukinobu, representative of Aoyama International Academy of Education, Tokyo
Fujiwara Nozomu, representative of the Tokyo Academy of Japanese Language Ikuei, Tokyo
Oishi Masaaki, representative of the Japanese Language Academy Hamamatsu and the Japanese Language Academy Numazu, Shizuoka
Iwamoto Megumi, representative of the Matsudo Japanese Language School, Chiba
Natalia Sycheva, representative of the Japanese Language School JTIS, Tokyo
Anastasia Razinova, representative of the ISI Japanese Language School in Tokyo, Kyoto and Nagano
Julia Manuylova, representative of the Japanese Language Institute of Sandagaya, Tokyo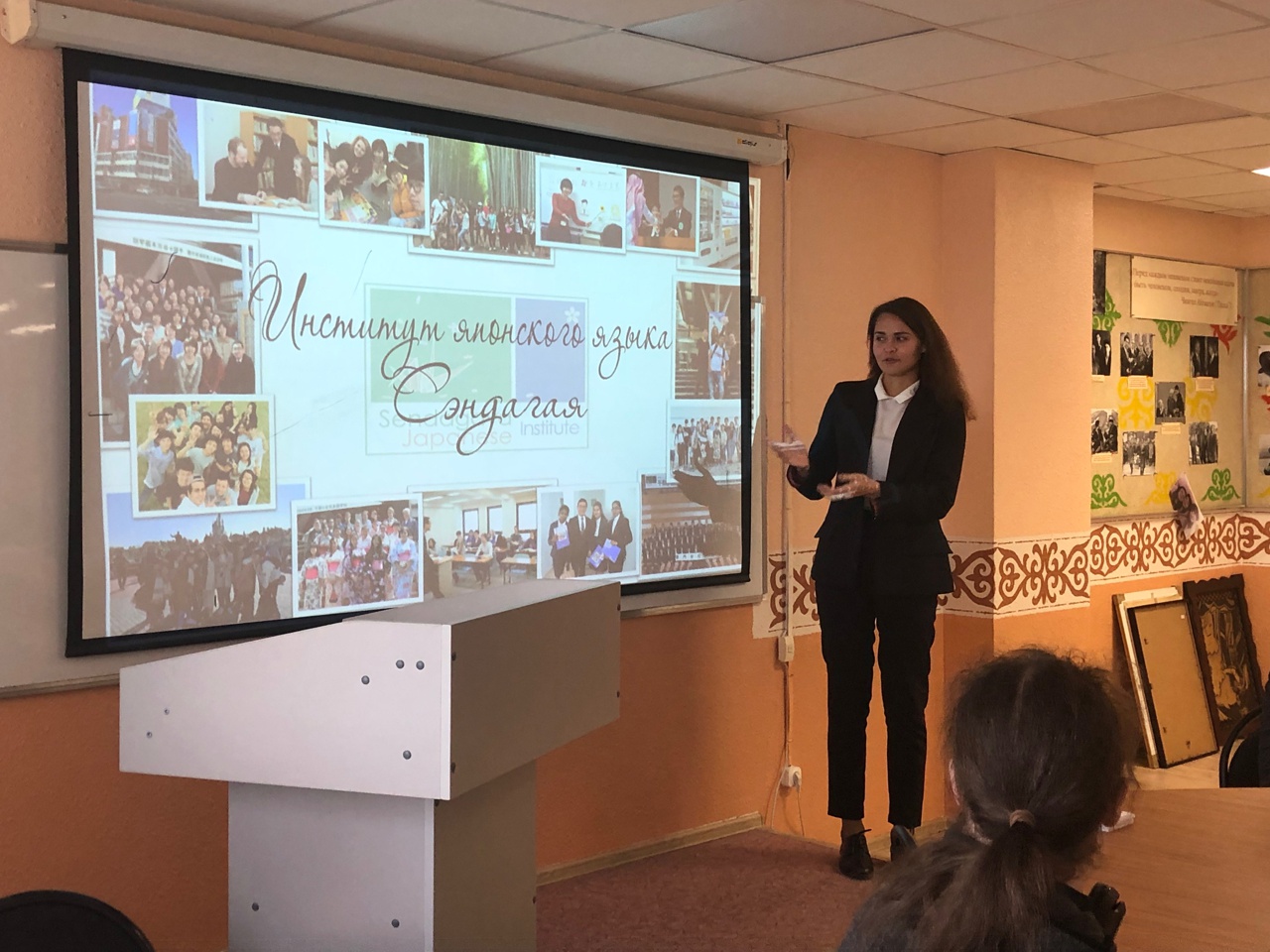 Career
18 Dec 2019
Meeting with Aeroclub representatives at the IGBiT
On December 13, a meeting of graduate students of the Hotel and Tourism Institute with the representative of the Aeroclub company Julia Balakireva took place. Julia held a master class on business tourism.
Career
13 Dec 2019
Brunel member of the International Club of Employers about work with students and graduates, internships and employment
On December 11, representatives of the international company Brunel held a master class for students of the Engineering Academy who are studying in 3-4 courses in the field of "Oil and Gas Business".
Career
10 Dec 2019
The representatives of the company told students how to get into 1C
On December 9, a meeting with representatives of the 1C: Rarus company was held at the faculty of physical, mathematical and natural sciences. Leading HR Manager Aida Zakirova and Corporate Account Manager Maxim Vikulin spoke about prospects, career opportunities and internship programs.