Meeting with Aeroclub representatives at the IGBiT
On December 13, a meeting of graduate students of the Hotel and Tourism Institute with the representative of the Aeroclub company Julia Balakireva took place. Julia held a master class on business tourism.
Julia spoke about the specifics of work in the field of business tourism and MICE services. Students learned how the company has become one of the leaders in the direction over the 20 years of work.
The speaker elaborated on the features of employment. The company has developed an internship program "Travel Management in the Corporate Segment" (Corporate Travel Management). The program is designed for three months, during which students will receive wages. The program is conducted by the specialists of the training center "Aero Club".
During this time, interns will master:
• Theoretical course - study of reservation systems for air and train tickets, hotels; familiarization with the standards of service of the Aeroclub company when working with corporate clients.
• Practical course - internship in various departments of the company.
An internship involves daily full-time training.
At the end of the course, the best trainees will have the opportunity to become full-time employees of the Aeroclub group of companies.
During the development of the program, interns will learn:
• draw up business travel services contracts;
• provide airline reservation services;
• issue train tickets;
• book hotels, cars and transfers;
• arrange insurance;
• make difficult routes.
Candidates who know English at a level not lower than Pre-Intermediate and who are familiar with geography can be trained. Good communication skills are required.
At the end of the master class, an interview was conducted, 10 students submitted questionnaires for internships, internships and employment.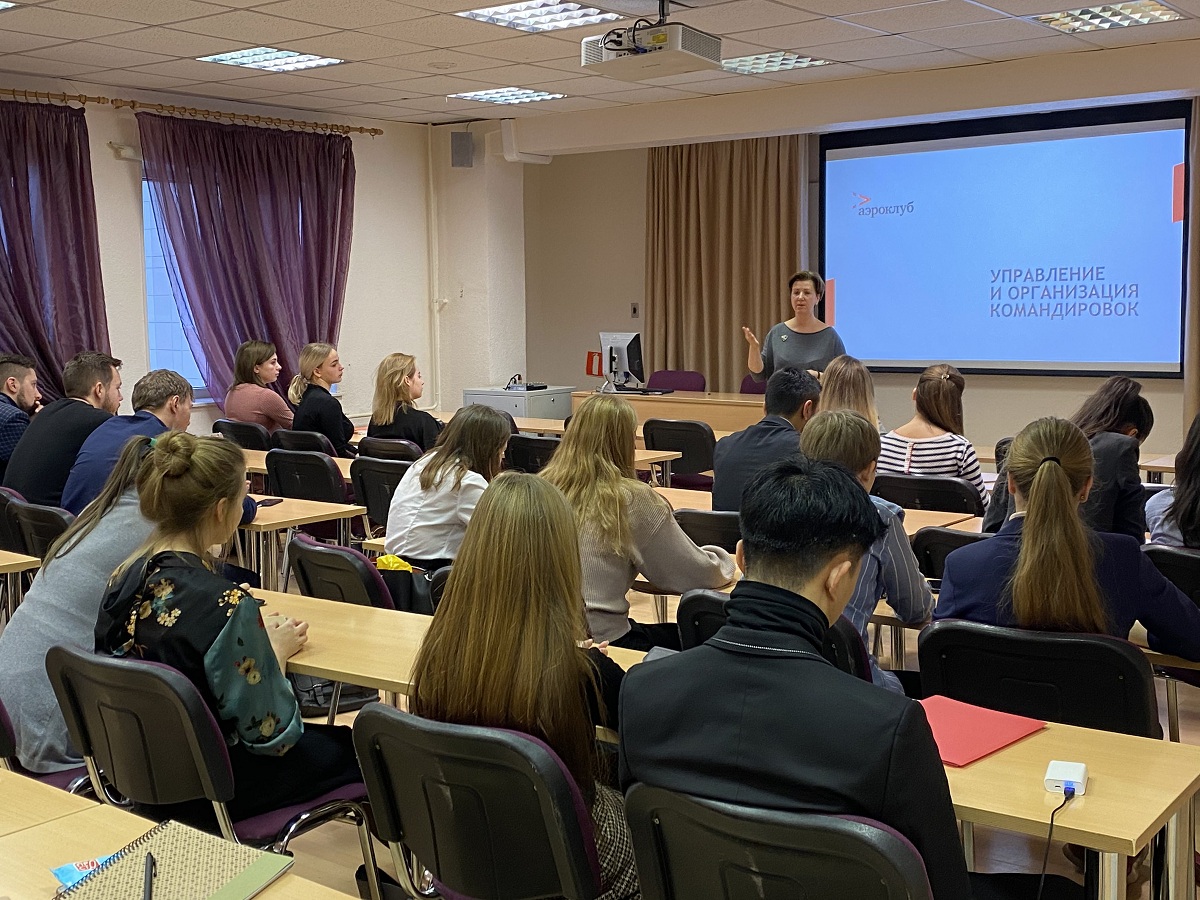 Career
13 Dec 2019
Brunel member of the International Club of Employers about work with students and graduates, internships and employment
On December 11, representatives of the international company Brunel held a master class for students of the Engineering Academy who are studying in 3-4 courses in the field of "Oil and Gas Business".
Career
10 Dec 2019
The representatives of the company told students how to get into 1C
On December 9, a meeting with representatives of the 1C: Rarus company was held at the faculty of physical, mathematical and natural sciences. Leading HR Manager Aida Zakirova and Corporate Account Manager Maxim Vikulin spoke about prospects, career opportunities and internship programs.
Career
06 Dec 2019
Zoi environment network expert tells students about climate change issues
Students of the Faculty of Ecology met with the expert on environmental protection of Central Asia of the organization "Zoi environment network" Aigerim Abdyzhaparova. During the master class, the guest spoke about sustainable development and the fight against climate change.