What is a brand manager: a master class from PepsiCo
From strategic team tasks to managing global projects, PepsiCo specialists told the RUDN students about the profession of brand manager at a master class as part of Career Days.
Speakers Mikhail Korolev, Irina Tretyak and Olesya Krasilnikova showed real cases of the company and answered all questions about the profession of brand manager in the field of FMCG, and also talked about what needs to be done to become one.
At the end of the workshop, students were told about opportunities for students and young professionals at PepsiCo.
As part of further cooperation between RUDN and PepsiCo, a number of joint events are planned, as well as the participation of RUDN students in the practices and internships offered by PepsiCo.
For reference:
PepsiCo is the largest producer of beverages and food products in Russia. It works with such brands as Pepsi, Lay's, Lipton Ice Tea, Agusha, Village House and others.
PepsiCo is one of the most attractive employers and holds high positions in international and Russian top lists.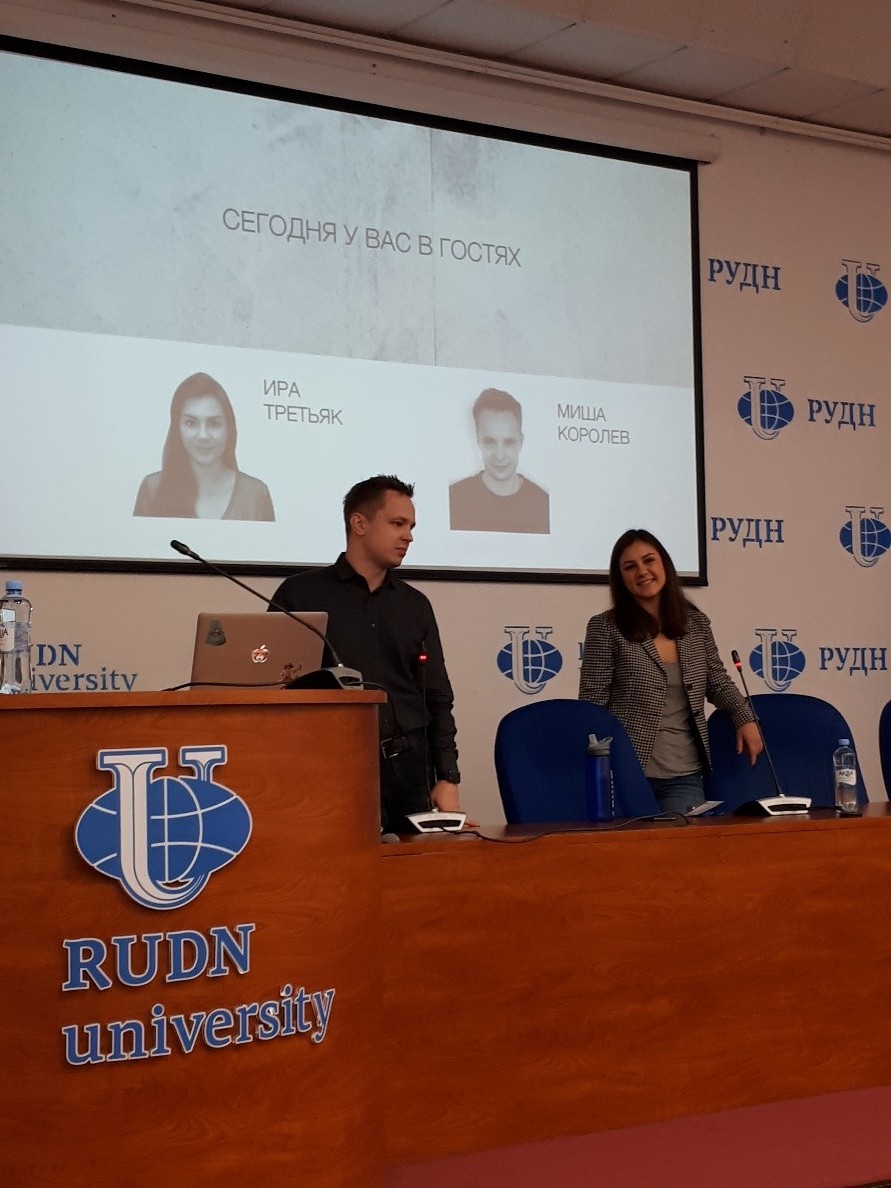 Career
18 Dec 2019
Meeting with Aeroclub representatives at the IGBiT
On December 13, a meeting of graduate students of the Hotel and Tourism Institute with the representative of the Aeroclub company Julia Balakireva took place. Julia held a master class on business tourism.
Career
13 Dec 2019
Brunel member of the International Club of Employers about work with students and graduates, internships and employment
On December 11, representatives of the international company Brunel held a master class for students of the Engineering Academy who are studying in 3-4 courses in the field of "Oil and Gas Business".
Career
10 Dec 2019
The representatives of the company told students how to get into 1C
On December 9, a meeting with representatives of the 1C: Rarus company was held at the faculty of physical, mathematical and natural sciences. Leading HR Manager Aida Zakirova and Corporate Account Manager Maxim Vikulin spoke about prospects, career opportunities and internship programs.