5 RUDN students become Potanin Scholarship holders
The results of the contest of the Vladimir Potanin Foundation Scholarship Program among graduate students of leading Russian universities are summed up. 5 students of RUDN were among the winners.
The in-person round of the competition was held in the format of business games and cases and revealed the winners:
Timofey Mazurchuk – 1st-year Master student, Faculty of Economics
Pamila Osipova – 2nd-year Master student, Institute of Biotechnology and Nanotechnology
Radmila Pokrayats – 1st-year Master student, Law Institute
Ekaterina Slutskaya– 1st -year Master student, Institute of Biotechnology and Nanotechnology
Maria Tislenko - 1st -year Master student, Faculty of Economics.
"The competition surprised with its non-standard interactive tasks where we had to show leadership skills - erudition, teamwork, organization, creative approach to solving problems." said Radmila Pokrayats, a student at the Law Institute.
Oksana Oracheva, Director General of the Vladimir Potanin Foundation, said that, in addition to excellent social skills, the participants have a high academic culture and interests in the advanced areas of education. In addition, all scholars showed a desire for positive changes around them, many of them already have experience in volunteering and designing, others noted that they wanted to start participating in public life.
According to the results of the extramural testing, 1,998 people entered the second round, and 500 Master students were declared winners.
The winners of the Scholarship Competition will receive a monthly stipend of the Vladimir Potanin Charitable Foundation in the amount of 20 thousand rubles a month from February 2019 until the end of their studies in the magistracy.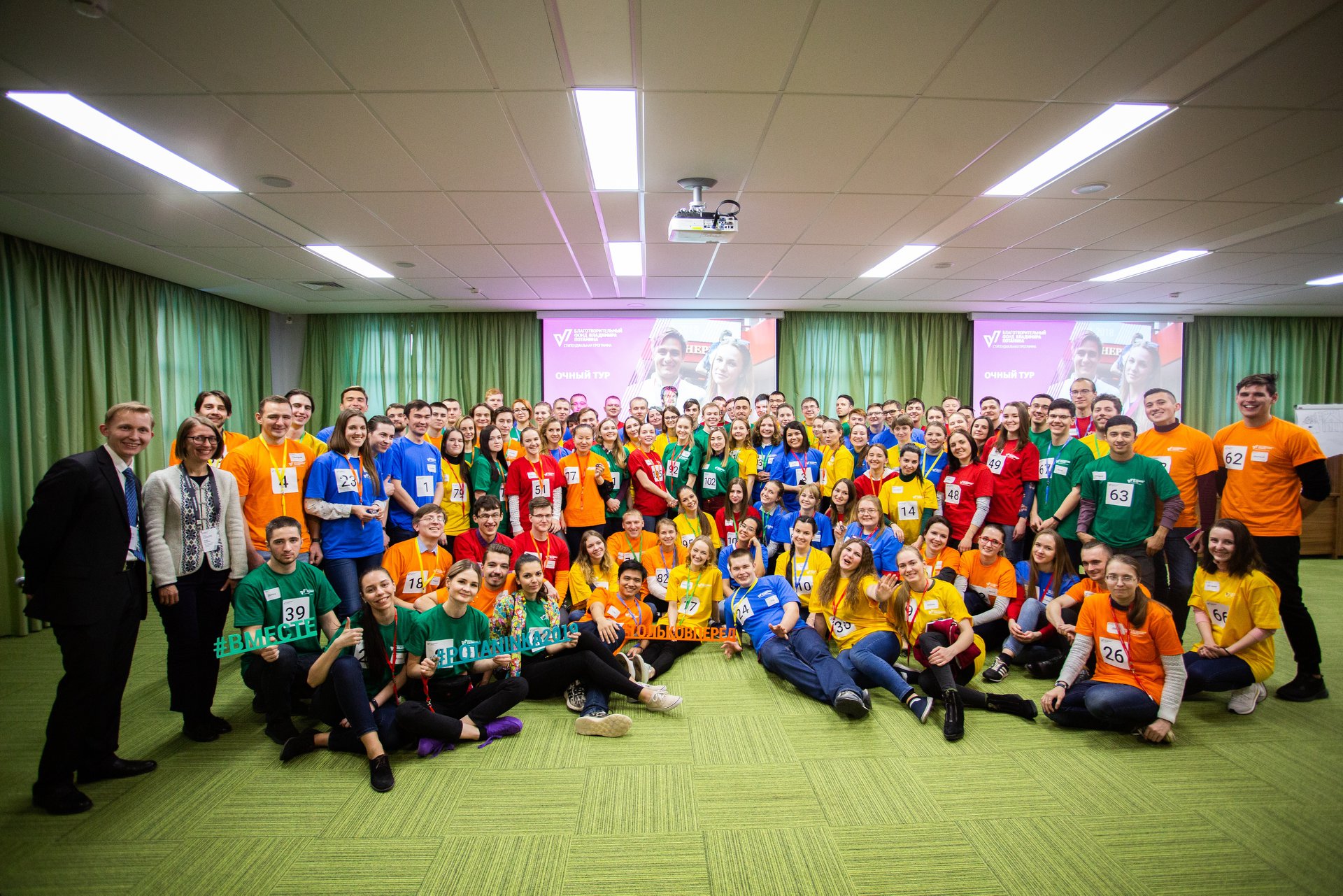 Education
24 Feb
Learning Russian is easier: RUDN and MTS launch an online platform
RUDN and MTS announce the launch of an online platform for learning Russian as a foreign language. Choose the Russian you need. Choose Smart-RUS.com
Education
10 Feb
Turning off computers and going offline: RUDN University, we are back
February 8, we returned to full-time education. Life began to boil again on the territory and in educational buildings. Some students smile, others are a little lost - they are not yet accustomed to the fact that now it is not possible to communicate through a monitor. But definitely everyone is happy to finally see fellow students and teachers live.
Education
02 Feb
Offline: RUDN University returns to face-to-face classes
From February 8, RUDN University students return to classrooms. Only half the classroom is supposed to be occupied. Classes can take place in 2 or 3 shifts in accordance with the recommendations of Rospotrebnadzor.