Lawyers of RUDN receive the "Honorable mention team" award at The Philip C. Jessup International Law Moot Court Competition
Lawyers of RUDN receive the "Honorable mention team" award at The Philip C. Jessup International Law Moot Court Competition
A team of the RUDN Law Institute consisting of Aydin Aydyngali, Anastasia Alekseeva, Aknur Kulushov, Aisylu Latypova and Svyatoslav Volodin successfully participated in the Philip Jessup International Law Competition, held from 30 January to 3 February, at Moscow State University and MGIMO. Under the guidance of assistant professor Marianna Ilyashevich, the team took the honorable 4th place in the contest of written memorandums, as well as 10th place in the overall standings (among 30 teams). Following the performance, the team received a separate award "Honorable mention team", and associate professor Marianna Ilyashevich, as a team coach, was awarded for outstanding commitment to the competition and many years of support for the competition in Russia.
Traditionally, the competition is preparation of a written memorandum on the situation presented by the organizers and its oral defense.
"We prepared a memorandum for several months, studying the issue in all detail. The topic concerned international environmental law, the rights of indigenous peoples and the law of the international responsibility of states for internationally wrongful acts. The jury appreciated our work. This year the team managed to do better than before" said Aydin Aydyngali.
The competition has been organized since 1959 as a simulation of a fictional dispute between countries before the International Court of Justice, the judicial organ of the United Nations. Today, the Jessup Competition is the largest and most famous student judicial competition in the world. About 2,000 students from more than 600 law schools in 90 countries and jurisdictions of the world participate in it annually. The competition is held in English and consists of two stages.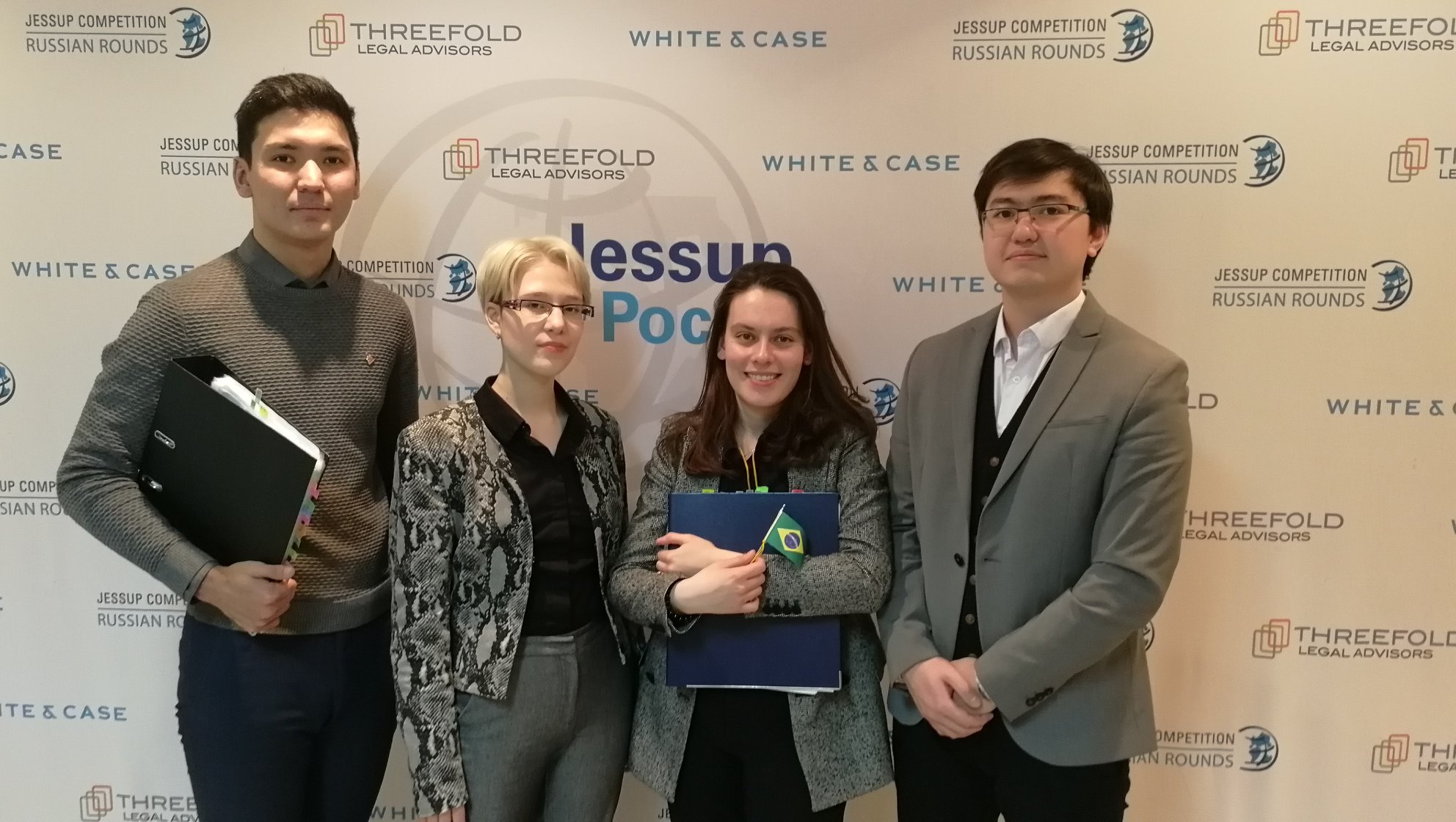 Education
22 Feb 2017
International scientific-practical conference dedicated to the 100th anniversary of the birth of Nikolai Sergeevich Prostakov
On February 19, in 2017, Nikolai Sergeyevich Prostakov would have turned 100 years old.
Life in RUDN
16 Mar 2017
Dear entrants, students and alumni, meet the English-speaking channel in YouTube – RUDN University Planet
Dear entrants, students and alumni, meet the English-speaking channel in YouTube
Life in RUDN
12 Mar 2018
Student from SAR becomes Mister RUDN Association of African students - 2018
2 March, RUDN chose the King of Africa or Mister RUDN Association of African students – Zim Sankvella (SAR), first-year student of the Agrarian and Technological Institute who won over students from Cameroon, Chad, Namibia, Angola, Ethiopia and SAR. Vice-Mister was Binga Medesh (Angola), third place was taken by Naftalu Kuume (Namibia).