RUDN University team awarded at Philip C. Jessup International Law Moot Court Competition 2018!
The team of RUDN Law Institute got an Honorable Mention Team Award at Philip C. Jessup International Law Moot Court Competition 2018!
Our students also got special prizes from Pericles Law Center for International Legal Education in Moscow.
The contest was held 31 January - 4 February at MSU\MGiMO. The Philip C. Jessup International Law Moot Court Competition, also known as the Jessup, is the oldest and largest international moot competition in the world, attracting participants from almost 700 law schools in more than 90 countries in recent years (100 countries took part in 2018). The competition has been described as the most prestigious moot court competition in the world by a large number of organisations and universities internationally, and is one of the grand slam or major moots.
The competition is a simulation of a fictional dispute between countries before the International Court of Justice (ICJ). The moot started as a friendly advocacy competition between two teams from Harvard University in 1960. The first champions were declared in 1963 and the competition opened its doors to non-American teams in 1968. The current sponsor of the international rounds of the moot is White & Case.
The Russian national rounds have been held since 2009, together with White&Case and Threefold Legal Advisors LLC.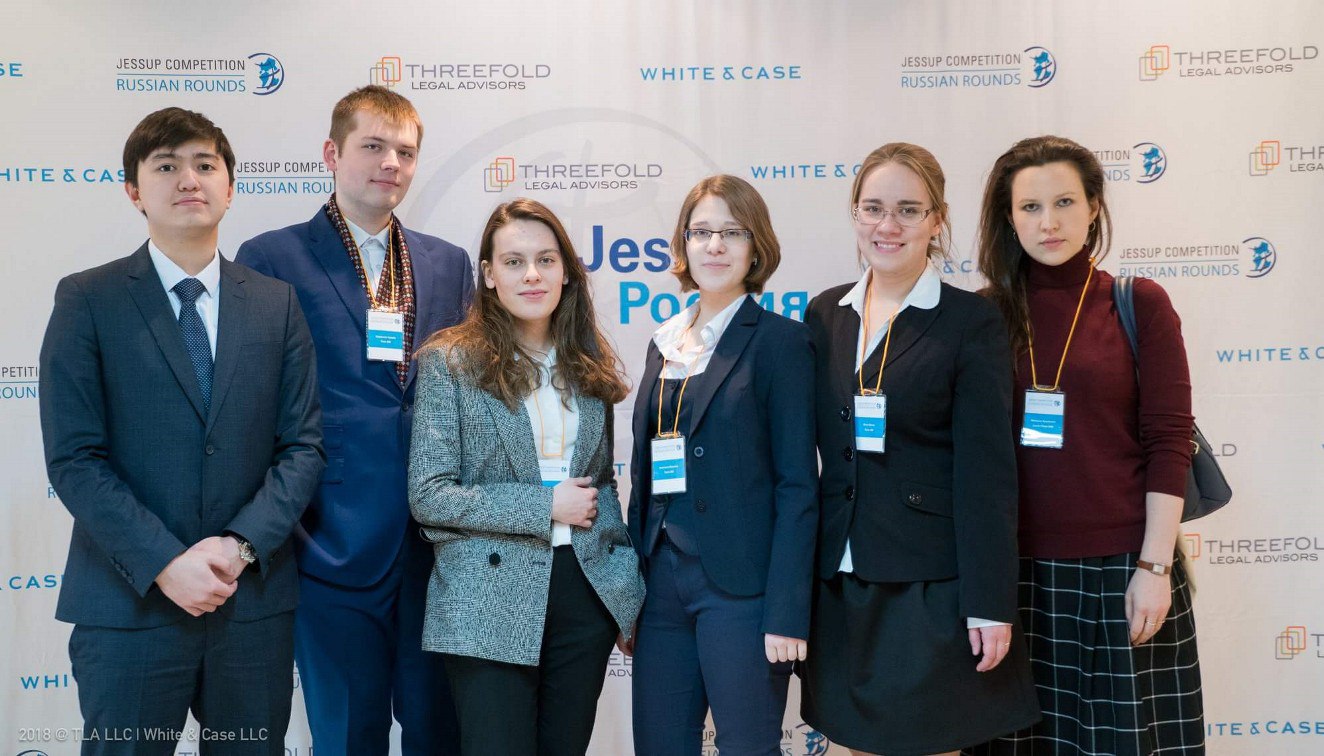 Education
18 May
"I spend about 14 hours a week on checking one assignment in one discipline. It's almost 2 full working days, " says Daria Kapralova, Ph.D. in biological sciences, senior lecturer, Department of Environmental Monitoring and Forecasting, RUDN University
Education
18 May
"The doctor should not be afraid to stain the coat": medical students pass their main exam
About how the practice was organized for medical students of the 4th and 5th years, which residents were "hired" back in March and which exam is the main one for the final year students - in an interview with Alexei Abramov, MD, professor, director of RUDN University Medical Institute.
Education
27 Apr
"I miss those moments when you see a question in the eyes", assistant professor Pavel Davydenko
"The very name of the form of training – "full-time" (ochny in Russian) - means the opportunity to teach, looking in the eyes (ochi in Russian)." Do you think these are the words of a philosopher or a philologist? They are not. This is engineer Pavel Davydenko, assistant professor of the Department of Mechanic and Instrument Engineering, RUDN Engineering Academy. In distance teaching he uses his son's toys to explain the principle of gearing and manipulators of industrial robots. And the daughter gives him room at her desk after she takes online lessons at school.