Tutors for talented students
International students with high grades will be assigned tutors from among teachers to help in building an individual educational plan, show them ways in research activities, and provide psychological and pedagogical support.
International students from far-abroad countries and CIS who have shown good results - grades "A" and "B" in all disciplines of the curriculum - will get the help of tutors - associate professors and senior teachers. In total, according to the results of the winter examination session at RUDN University, there are 22 students from 14 countries with excellent academic performance.
Who are tutors?
Tutors are appointed from among the teaching staff, taking into account the specialty of the student. Teachers themselves can propose candidates for work as a tutor. One tutor can take from 1 to 10 students.
What should a student do to get a tutor?
Get excellent grades - that's it! Students are selected based on their academic performance. Students status is updated after each winter and summer session. Additional applications are not needed.
How can a tutor help?
The main task of the tutor is to help talented students understand the educational process, identify problems and help solve them in time, involve students in research and help with choosing a career.
The tutor:
Helps students act independently and provides assistance:
- in planning steps to achieve a high level of competence in the field of future professional activity;
- in orientation in the existing information and educational space in the context of educational and research tasks;
- in building interaction with teachers, scientists and staff in solving their educational and scientific problems.
Helps students in building an individual educational path: choosing elective courses, topics of academic research, choosing subjects for term papers and projects, participating in academic mobility and joint programs with leading universities and research organizations.
Assists students in gaining access to additional educational and scientific literature and periodicals, advises them on the selection of information sources.
Provides psychological and pedagogical support, conducts vocational guidance and counseling.
Encourages students to participate in competitions, professional contests, grant applications and scientific conferences.
Encourages students to do research.
Assists students in the organization of work in scientific laboratories of the university and in the basic departments.
Motivates students and assists them in the preparation and publication of scientific papers and research results.
The tutors are personally assigned by order of the Vice-Rector for Academic Affairs twice a year: until February 1, for the spring-summer semester and until October 1, for the autumn-winter semester.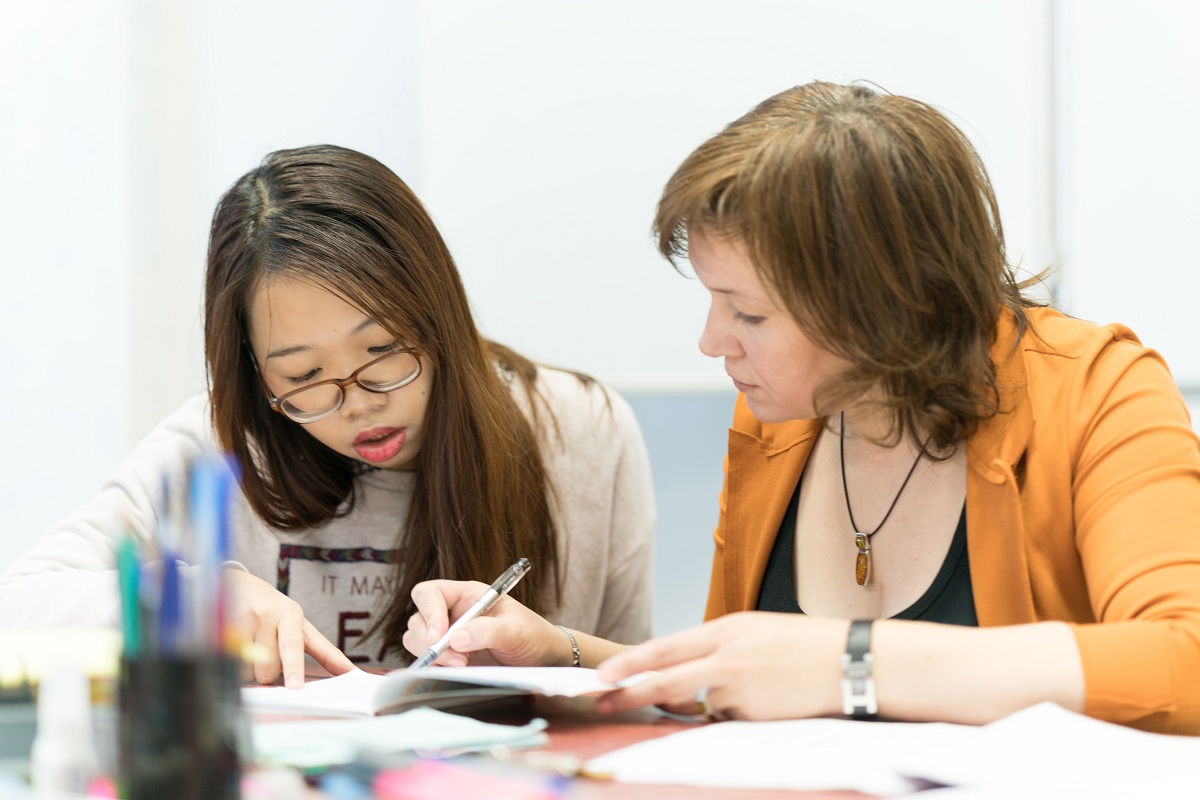 Education
16 Sep
Classes at the Pre-University Platform have started today!
We were not expecting the results we got this day, 40 students who love Russian language took the first step to learn Russian and they did great on their first day of classes! Tomorrow two more groups will start learning Russian without leaving their home countries, using the digital technologies of our Faculty!
Education
09 Sep
"I always wonder how a student will solve a problem", — Stanislav Strashnov, author of the modules "Mathematics" and "Informatics" of the Digital Preparatory Faculty of the RUDN University
"In mathematics, there are several ways to achieve a result — I always wonder how a student will solve a problem. And problems in computer science give more freedom of solutions, therefore computer science develops creative thinking ", says Stanislav Strashnov, author of the modules "Mathematics" and "Informatics" of the Digital Preparatory Faculty of RUDN University.
Education
24 Aug
The academic year starts on September 1. Study mode in the first semester
The academic year at RUDN University traditionally begins on September 1. This is the first odd week of training. Classes will be held in two formats: face-to-face — in university classrooms and remotely.