Start of the qualifying stage of the Open RUDN Olympiad for foreigners
Start of the qualifying stage of the Open RUDN Olympiad for foreigners
From April 5 to April 15, the first online qualifying stage of the Open RUDN University Olympiad for foreign citizens takes place. Winners of the Olympiad get an opportunity to study in the chosen major at the expense of the budget of the Russian Federation, prize-winners have a discount on the paid education fee.
Participants in the online stage who have passed the test and got more than 90 points will be invited to an online interview with the test authors. The results of the interview will be announced in 10 days.
To start testing, register here: website, then start the test on the selected subject. You can select more than one subject.
Good luck! For more details see: olymp.rudn.ru
For reference:
Over 4 years, 260 applicants from 29 countries of the world became winners of the Olympiad. Winners and prize-winners of the Olympiad annually get a special scholarship RUDN brilliant students.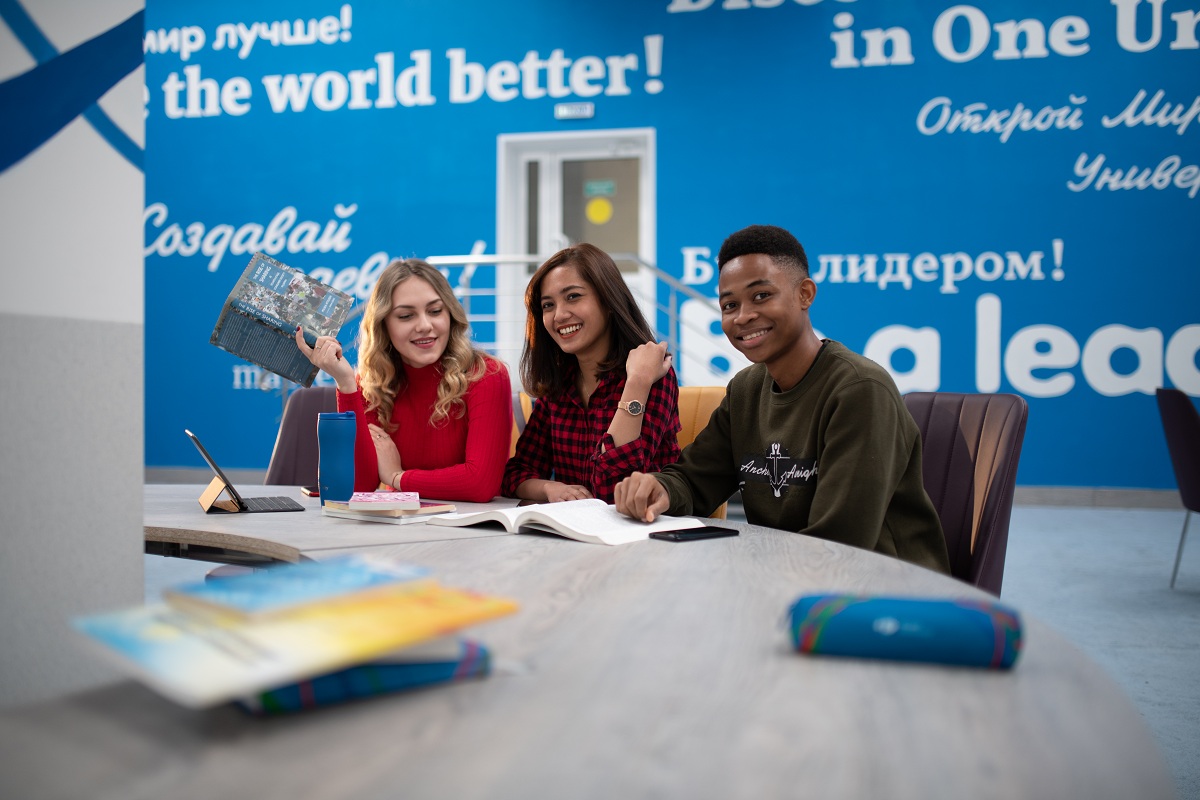 International cooperation
19 Oct
RUDN University and Hebei University of Engineering - a new joint educational project
Vice-Rector for International Affairs of RUDN University Larisa Efremova held negotiations with representatives of Hebei University of Engineering and the International Corporation "Eurasia". The parties came to a decision to create a joint project — the Polytechnic Institute of Hebei University of Engineering and Peoples' Friendship University of Russia.
International cooperation
12 Oct
The first in the history of QS "Languages and migration in the context of globalization" subject summit on modern languages and linguistics held at the RUDN University in December 2020
December 15-17, 2020, the first QS Subject Focus Summit will be held at the RUDN University in the subject areas "Modern Languages" and "Linguistics". The on-line summit will focus on research in languages, linguistics and migration in the context of globalization and will be attended by 300 leading linguists and specialists on migration issues from 50 countries.
International cooperation
17 Sep
"In a consortium, as well as in any association, it is always necessary to find a middle ground so that the interests of each partner are respected" Larisa Efremova, Vice-Rector of RUDN University for International Affairs
September 16, Larisa Efremova took part in the panel discussion "Partnerships, consortia and network interactions in a new educational reality". The topic of consortia was discussed by heads and experts from leading Russian universities.