29th Winter Universiade 2019: for 11 days Krasnoyarsk will become the host city of the world university winter sport
29th Winter Universiade 2019: for 11 days Krasnoyarsk will become the host city of the world university winter sport
MARCH 2-12, 2019 for 11 days Krasnoyarsk will become the host city of the world university winter sport.
THE FIRST IN RUSSIA
Siberia has never hosted a sport event of such a scale. For Krasnoyarsk, hosting the Universiade is an honour, a responsibility and a unique chance to show its Siberian spirit and hospitality to the whole world.
We will deliver the Games that the world has never seen. In the centre of Russia, participants and guests of the Winter Universiade 2019 will take part in an exciting festival of sport to discover such a far-away, mysterious Siberia in its winter splendour.
1.5 billion SPECTATORS
Over 3 050 sports delegates from more than 50 countries will take part in the Winter Universiade 2019. They will compete for 76 sets of medals in 11 sports. Around 110 000 people are expected to attend the Games. Over 15 000 people will be involved in the Winter Universiade 2019 volunteers movement. A total of 1.5 billion TV viewers all over the globe will follow the competitions in Krasnoyarsk. Over 1 000 journalists will come to Krasnoyarsk to cover the Games in mass media.
OVER 50 COUNTRIES WILL PARTICIPATE IN WINTER UNIVERSIADE 2019
11 000 SPECTATORS WILL VISIT THE OPENING AND CLOSING CEREMONIES OF THE GAMES
665 FLAME BEARERS WILL PARTICIPATE IN THE UNIVERSIADE FLAME
The Russian stage of the 2019 Winter Universiade Torch Relay starts in Moscow
Official site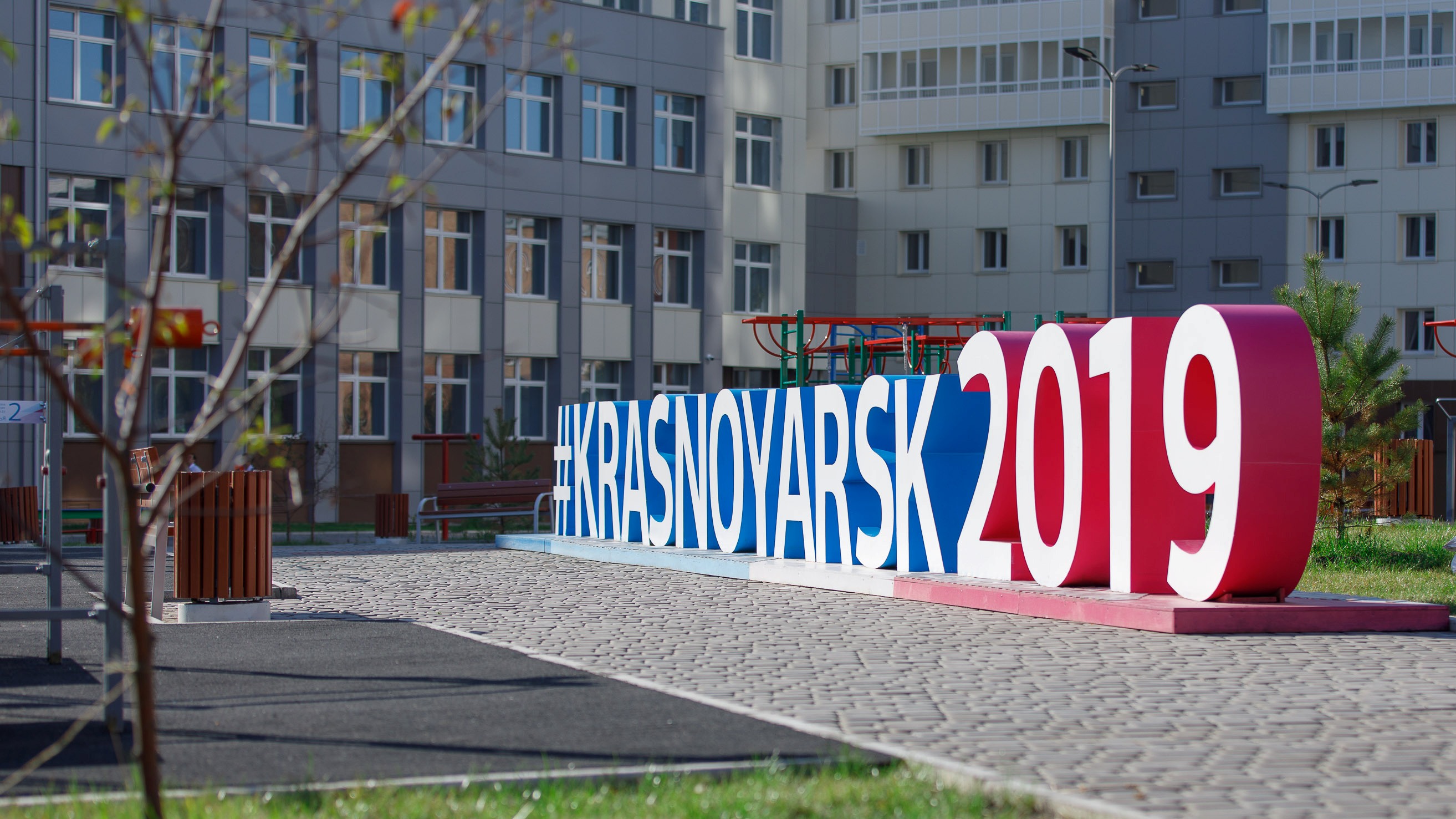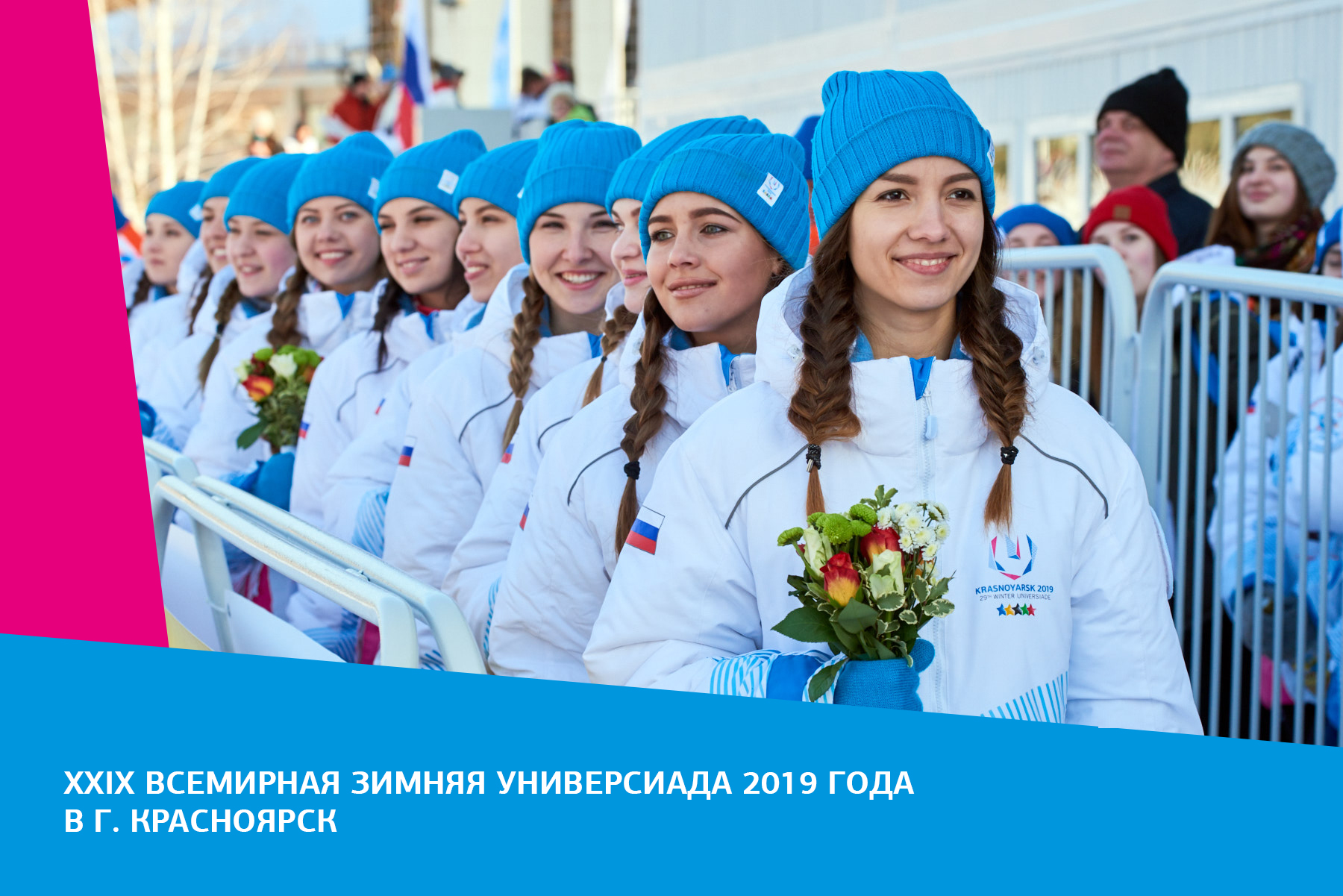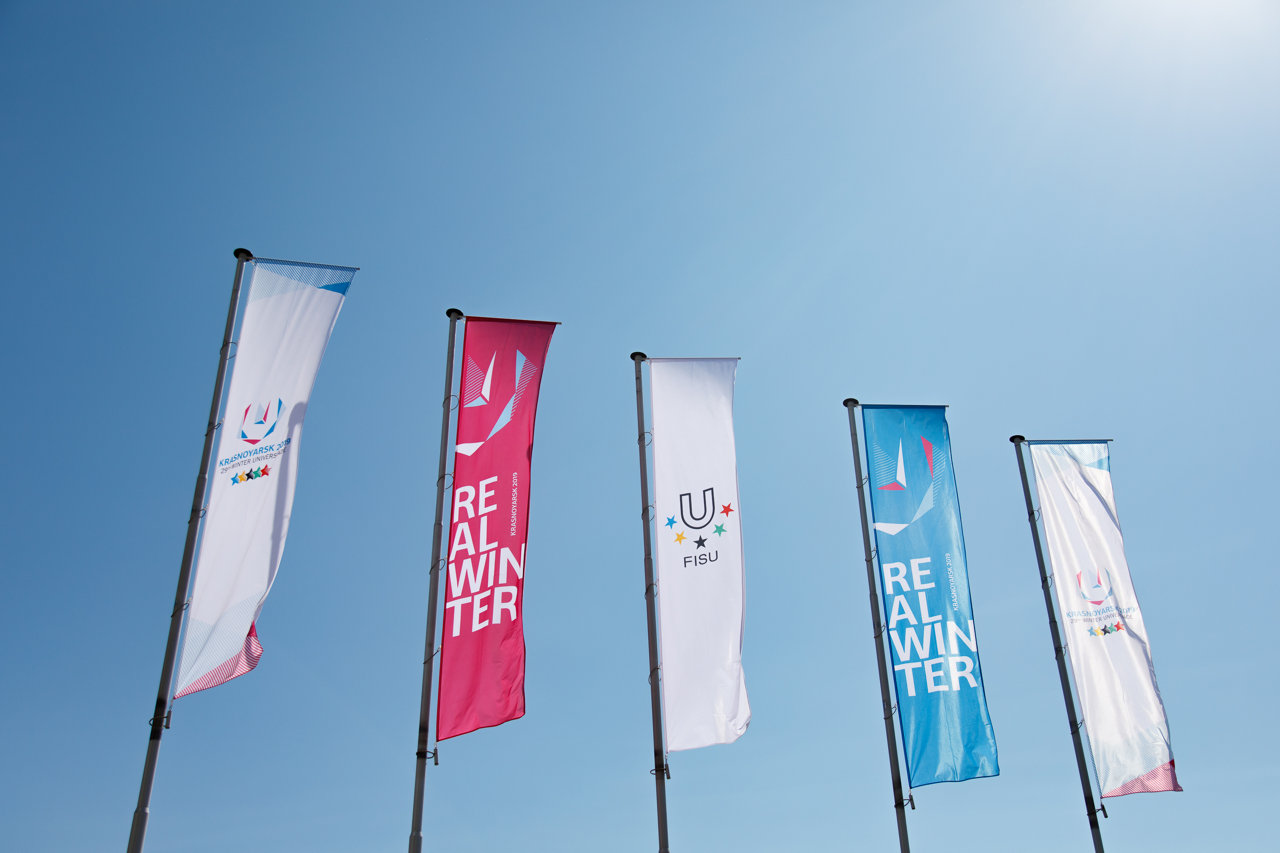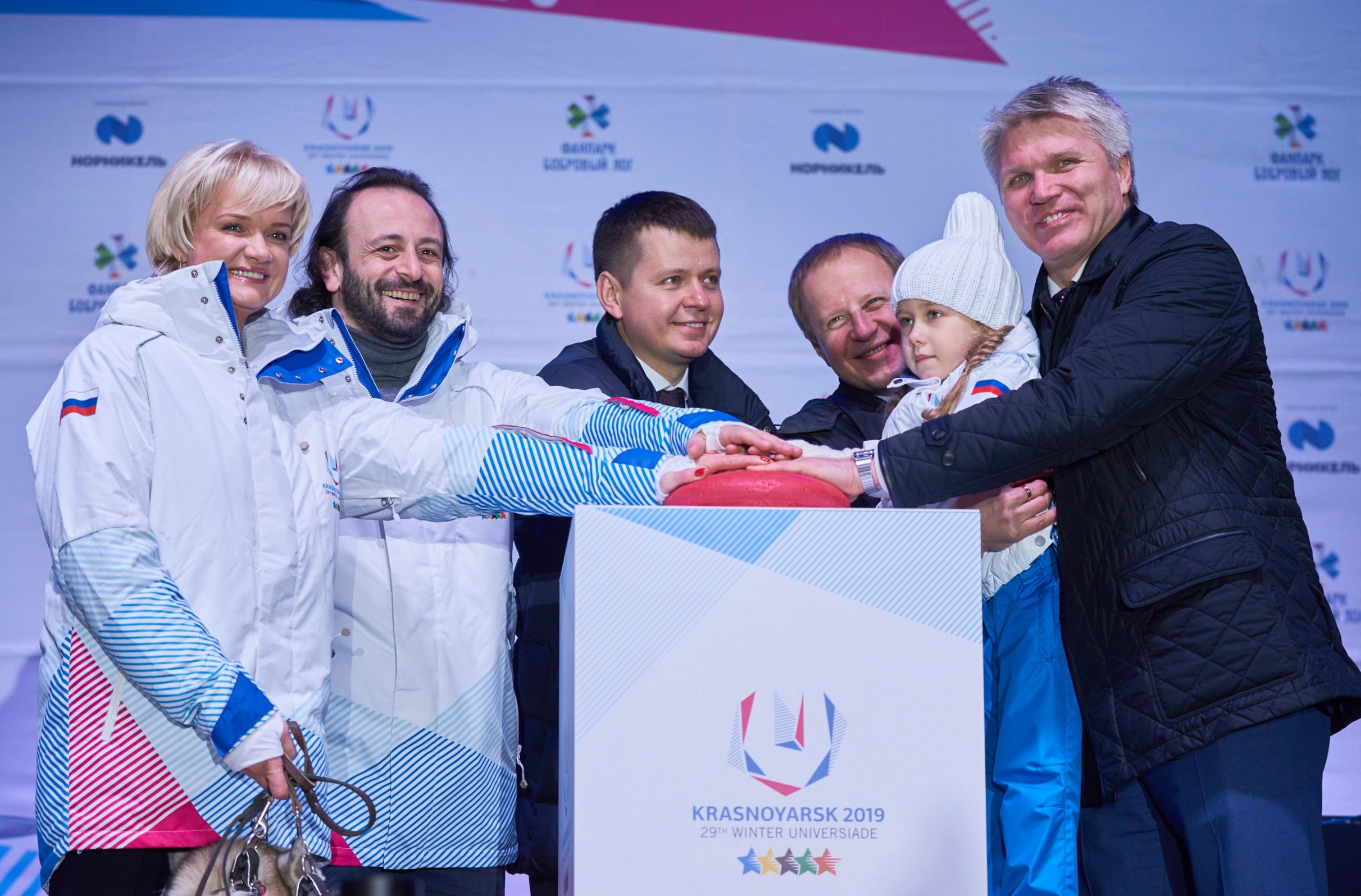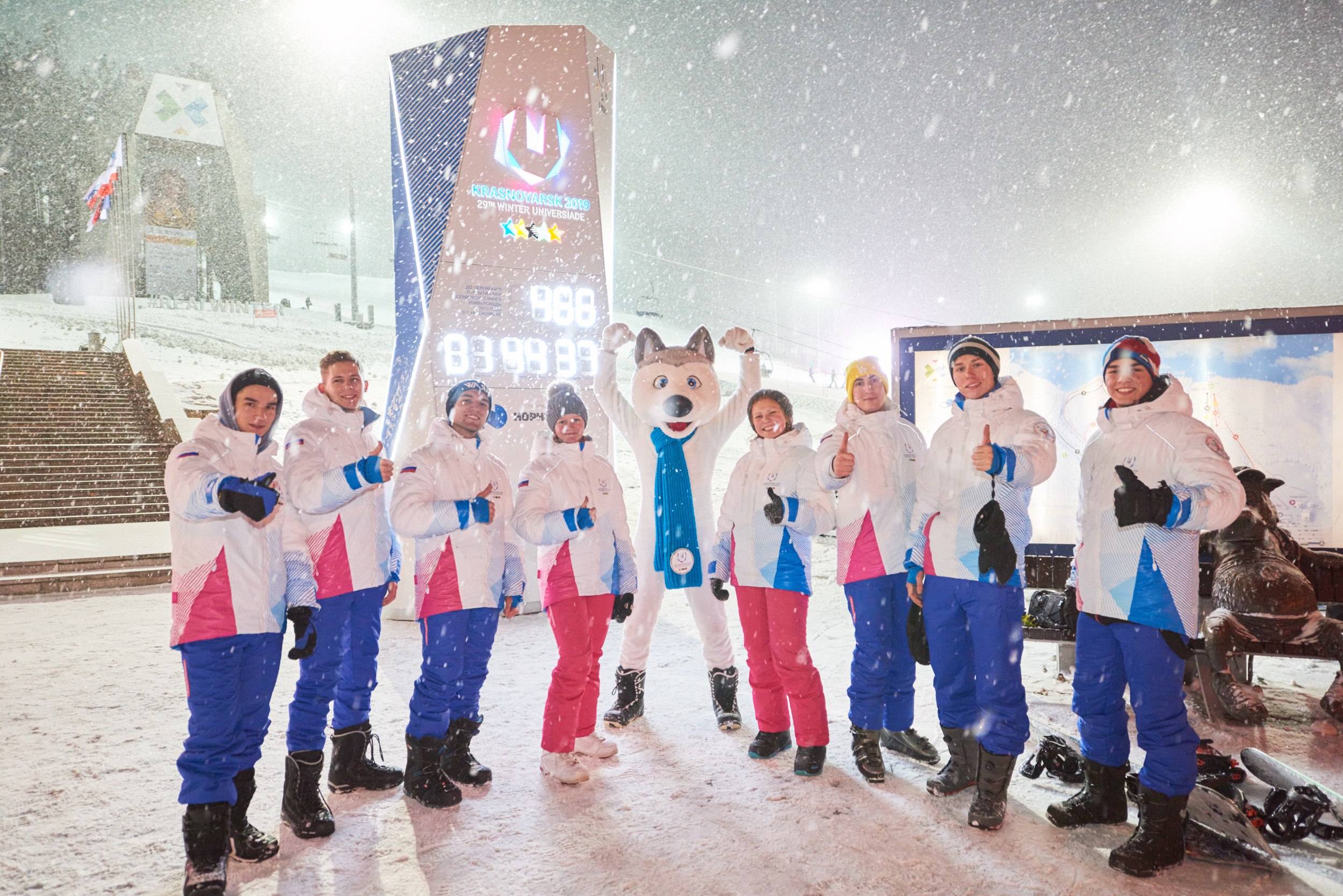 Life in RUDN
15 Jan
As a child I didn't play house with dolls, I interviewed them instead
"I am deeply convinced that if the goal is to change the world, journalism is the most effective weapon for this," a master's student of RUDN would readily agree with these words of the Oscar-winning British screenwriter. She believes that the profession of a journalist is the best way for a person with ambition and sharp tongue.
Life in RUDN
13 Jan
How studying at RUDN became part of building a career in the Ministry of Foreign Affairs of Azerbaijan
For a postgraduate student of RUDN Ulvi Ocaqli the University is part of a carefully planned career track. Studying is applied knowledge that is necessary for work.
Life in RUDN
12 Jan
Language as a new world: why Chinese students study Russian
An uncompromising desire to learn Russian led a Chinese student, Zhao Jielin, to a master's degree, and then to a postgraduate course at RUDN. But in Russia, the girl chose international relations, not linguistics. As Zhao says, she has always wanted to discover new worlds and work in the field of communications. And that's why advanced Russian could be an absolute advantage, because "international relations require excellent knowledge of the language".