Pioneer stories: the university through the eyes of the first graduates in project 6.0
Pioneer stories: the university through the eyes of the first graduates in project 6.0
What unites a university employee, teacher, enterprise manager, doctor, scientist and engineer? They are the first graduates of University of Peoples' Friendship ...
The heroes of the project are graduates of 1965 and 1966 from Cuba, Lebanon, Mexico, Nigeria and Russia. Read about the first lessons and the origin of student life, about friendship and love, and also about professional achievements and views on the future of alma mater in the project 6.0 "First Graduates".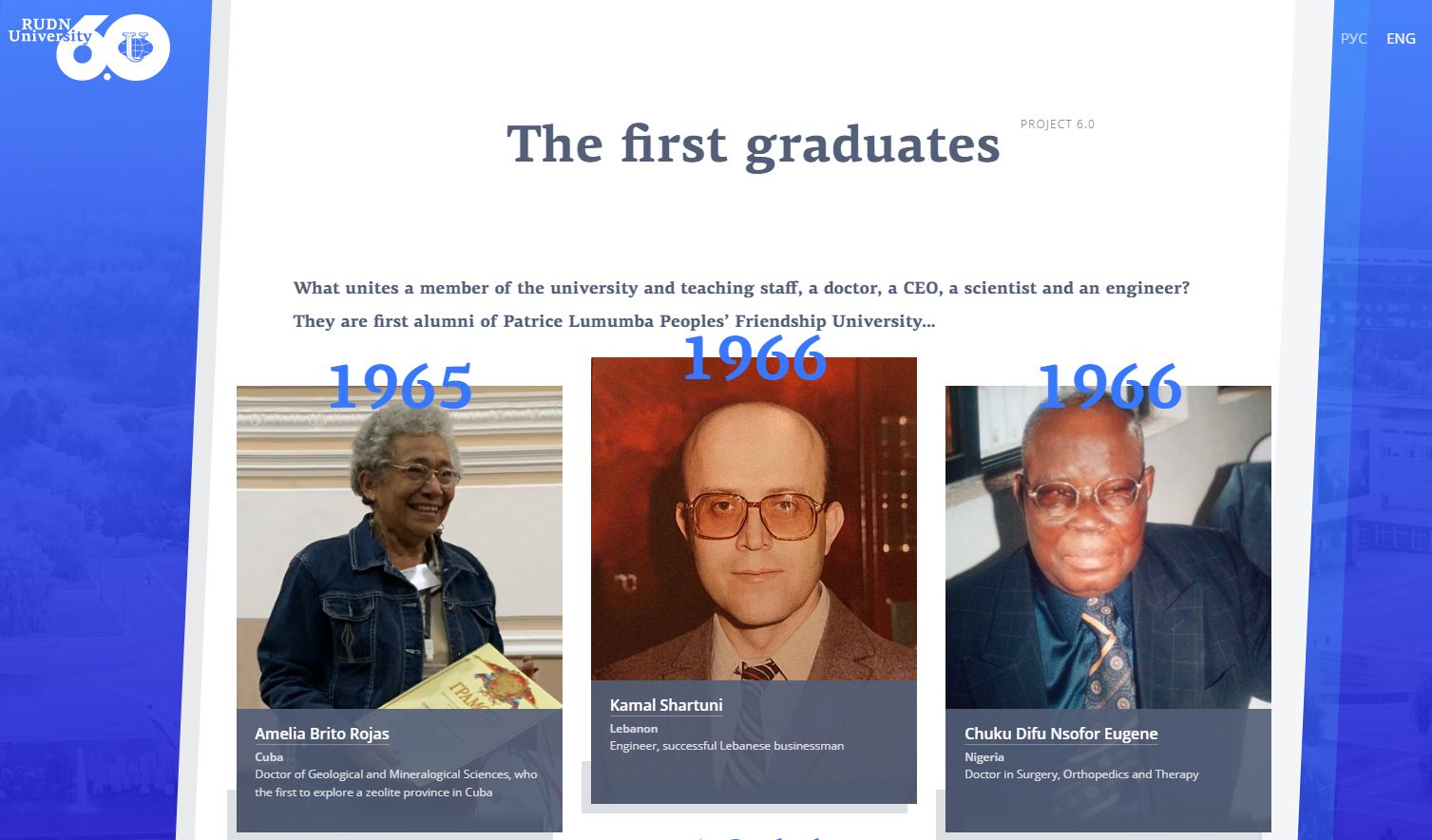 Life in RUDN
08 Sep
RUDN University starts the academic year
September 1, 3,090 Russian students joined the RUDN University family, 945 of them went to the state-funded mode, 2,145 to the contract mode. This year RUDN received 59,730 applications — 7,186 more than last year — this is almost 34 applications for 1 budget place. In 2019, this figure was 27.92.
Life in RUDN
24 Jul
Safety and health measures for RUDN students and applicants
Life in RUDN
14 Jul
Tatyana Lebedeva, Olympic champion in athletics heads RUDN Sport Center
Tatyana Lebedeva is the new Head of RUDN Sport Center. She has a lot of new ideas for the development of sports at the university.