Pioneer stories: the university through the eyes of the first graduates in project 6.0
Pioneer stories: the university through the eyes of the first graduates in project 6.0
What unites a university employee, teacher, enterprise manager, doctor, scientist and engineer? They are the first graduates of University of Peoples' Friendship ...
The heroes of the project are graduates of 1965 and 1966 from Cuba, Lebanon, Mexico, Nigeria and Russia. Read about the first lessons and the origin of student life, about friendship and love, and also about professional achievements and views on the future of alma mater in the project 6.0 "First Graduates".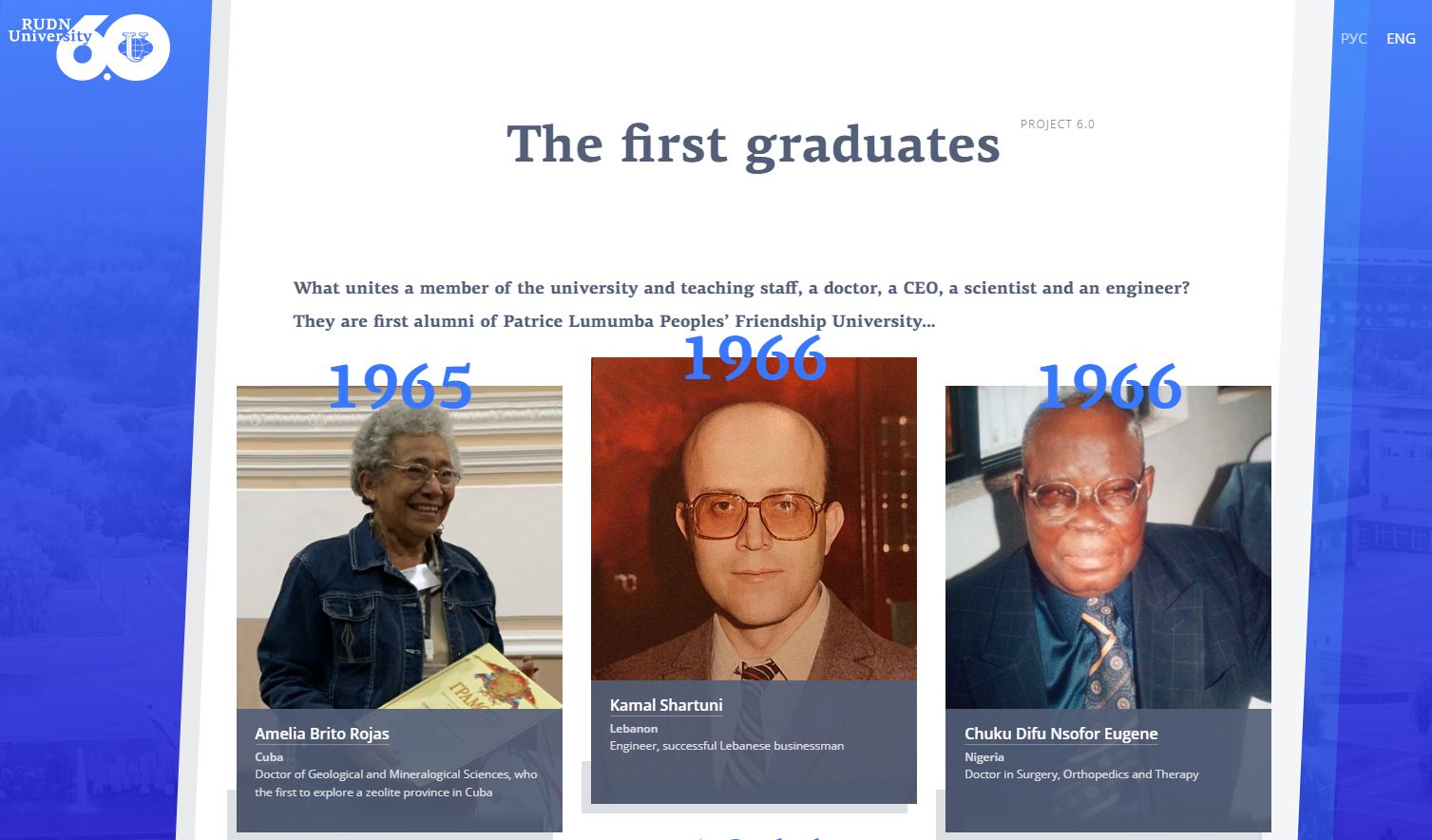 Life in RUDN
19 Jan
"I want to help countries and people in establishing a dialogue": an Iranian student on his motivation to moving to Russia
How to find the strength to write two diplomas, study in three countries, and develop a creative talent? RUDN student Danieal Ranjbar from Iran shared the secrets of his working capacity and confessed his love for his future profession.