RUDN University accepts congratulations on the anniversary
RUDN has become alma mater for many talented people, trained more than one generation of true professionals who make the world a better place. Birthday is an occasion to unite and once again say: "I love RUDN!"
Interesting acquaintances that became the beginning of a strong friendship; knowledge that served as the foundation for professional achievement; good stories and events that warm the soul with memories of life at the university, and of course, love - RUDN University has remained in the heart of everyone who has ever come into contact with it.
You can write congratulations to your university in the "Congratulate RUDN" section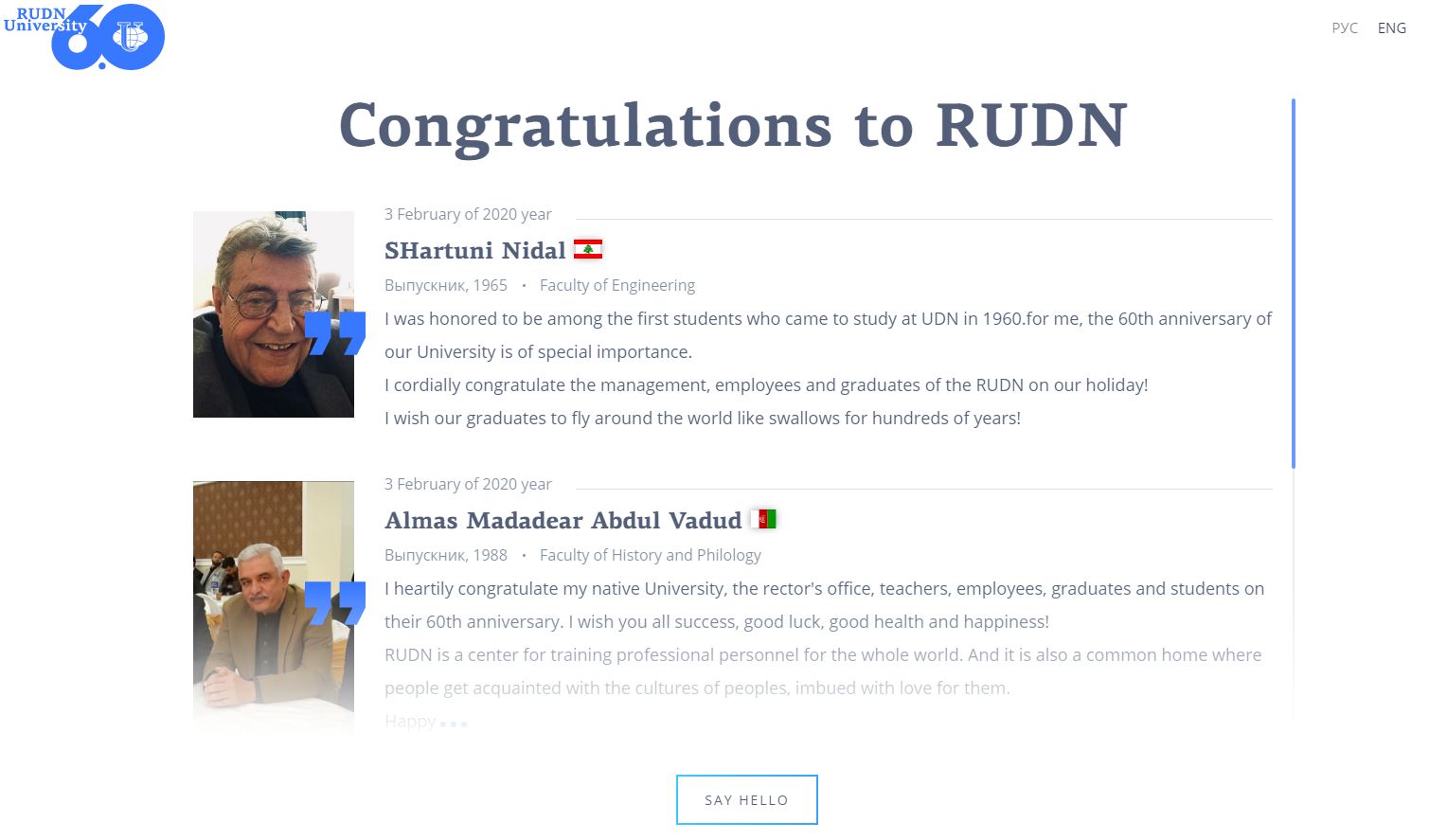 Life in RUDN
02 Apr
Instruction for international students of RUDN University who can return from their countries
International students who:
Life in RUDN
25 Mar
How Moscow roads surprised a student from Kenya
Roads consist mostly of holes that can be mixed with potholes — that's how Alex Oganga, a master student from Kenya, describes the village where he spent his childhood. Moscow and Russia impressed him not only with the roads, but also with the organization of traffic and its accuracy. He is studying mathematics, although, to be perfectly honest, since childhood he was attracted to physics and materials science.
Life in RUDN
25 Mar
"Russia is not for leisure, but for work," — Argirios Tasoulas, PhD student at the Faculty of Humanities and Social Sciences
As a child, he read Homer's Iliad, later he flew to Moscow to study the archives, and then published an article in the Byzantine and Modern Greek Studies Journal of the Cambridge University Press. Historian Argirios Tasoulas from Greece speaks about his life.