Professor Emeritus of RUDN Zhanna Kobalava celebrates her anniversary
Honored Scientist of the Russian Federation, Professor Emeritus of RUDN Zhanna Kobalava celebrates her 60th birthday.
We sincerely congratulate you on your anniversary wishing you many happy returns of the day and new scientific achievements!
Zhanna Kobalava is the author of more than 400 scientific articles published in Russian and foreign journals, and various works, including 10 monographs. She is among the top 100 most quoted Russian scientists according to elibrary.ru
Zhanna Davidovna was born in 1958, in the city of Tkvarcheli (Abkhazia).
In 1978, she entered Patrice Lumumba University of Peoples' Friendship to major in General Medicine and graduate with honors.
1989 - defended her thesis on "Clinically important aspects of pharmacodynamics of clonidine in hypertension".
1997 - received the title of Doctor of medical sciences.
In 2005, she headed the department of propedeutics of internal diseases of the Medical faculty of the RUDN University.
12 years later she is Head of the department of internal diseases with a course of cardiology and functional diagnostics of RUDN. She also heads the department of cardiology and clinical pharmacology of the Faculty of advanced training of medical workers.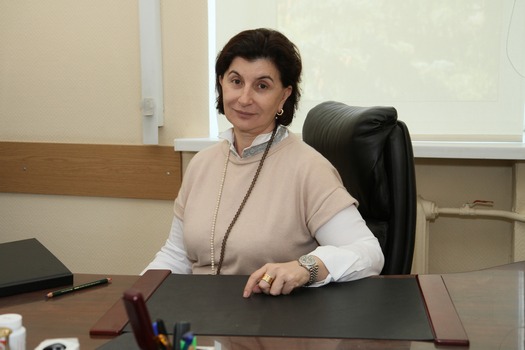 Life in RUDN
22 Jan
The involvement in a family business led to finding yourself: how a RUDN student found his calling
Qais Abdulqader from Yemen deliberately chose his future profession. He studied hard and being a third-year student he took the first place at an international oil companies forum. The student revealed the secret how to get the maximum benefit from studying at RUDN University and not be disappointed with your profession.
Life in RUDN
19 Jan
"I want to help countries and people in establishing a dialogue": an Iranian student on his motivation to moving to Russia
How to find the strength to write two diplomas, study in three countries, and develop a creative talent? RUDN student Danieal Ranjbar from Iran shared the secrets of his working capacity and confessed his love for his future profession.
Life in RUDN
15 Jan
As a child I didn't play house with dolls, I interviewed them instead
"I am deeply convinced that if the goal is to change the world, journalism is the most effective weapon for this," a master's student of RUDN would readily agree with these words of the Oscar-winning British screenwriter. She believes that the profession of a journalist is the best way for a person with ambition and sharp tongue.