"Youth is the driver of the future": the Friendship Cultural and Sports Festival takes place at RUDN University
"Youth is the driver of the future": the Friendship Cultural and Sports Festival takes place at RUDN University
November 29, 2018, the Torch of Friendship International Cultural and Sports Festival was held at the Peoples' Friendship University of Russia, which gathered participants from 23 countries of the world.
Together with RUDN, the organizers are the Federal Agency for Youth Affairs, the Association of Foreign Students of Russia, the Youth Assembly of the Peoples of Russia, and the Federal Agency for Nationalities Affairs.
One of the events of the festival was a cultural and educational conference "Ways to strengthen interethnic relations of the countries of the world in the 21st century". More than 280 students, experts from all-Russian organizations and federal agencies took part in its work. Students presented their work on interethnic relations in their countries, possible problems and ways to solve them. They shared their vision of interethnic peace and mutual understanding between representatives of different nationalities.
The experts of the cultural and educational conference "Torch of Friendship" are:
• President of the Association of Foreign Students of Russia Adu Yao Nikaz
• Lead Consultant, Federal Agency for Nationalities Affairs Aykaz Mikayelyan
• Leading Specialist in the Management of Youth Projects and Programs of the Federal Agency for Youth Affairs Alexey Belenky
• Chairperson of the All-Russian Public Movement "Youth Assembly of the
According to the results of the conference, experts identified 3 winners: 1st place - Ilya Zakharov (Russia), 2nd place - Elena-Anastasia Neuhausen (Germany), 3rd place - Joshua Orabiyi (Nigeria).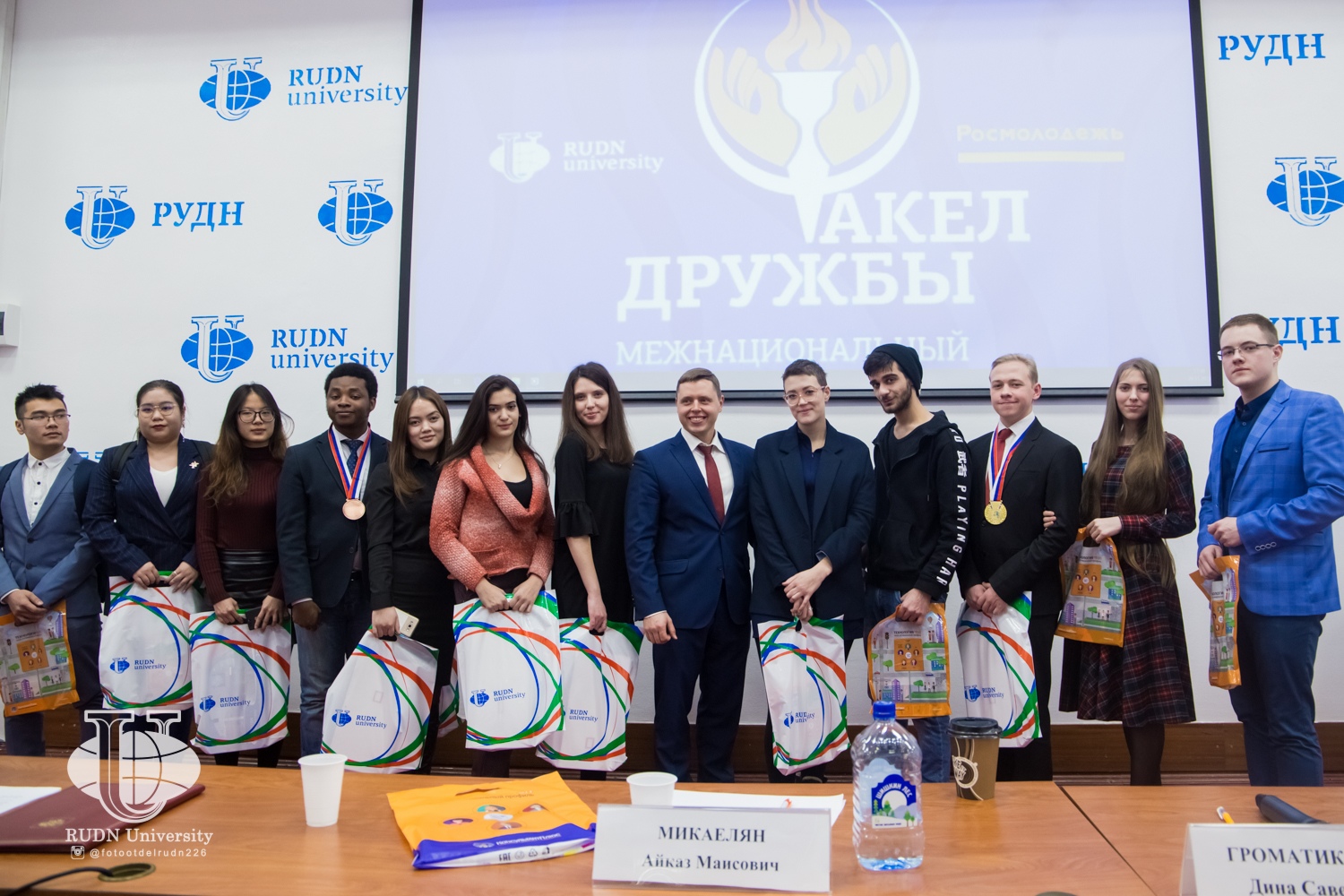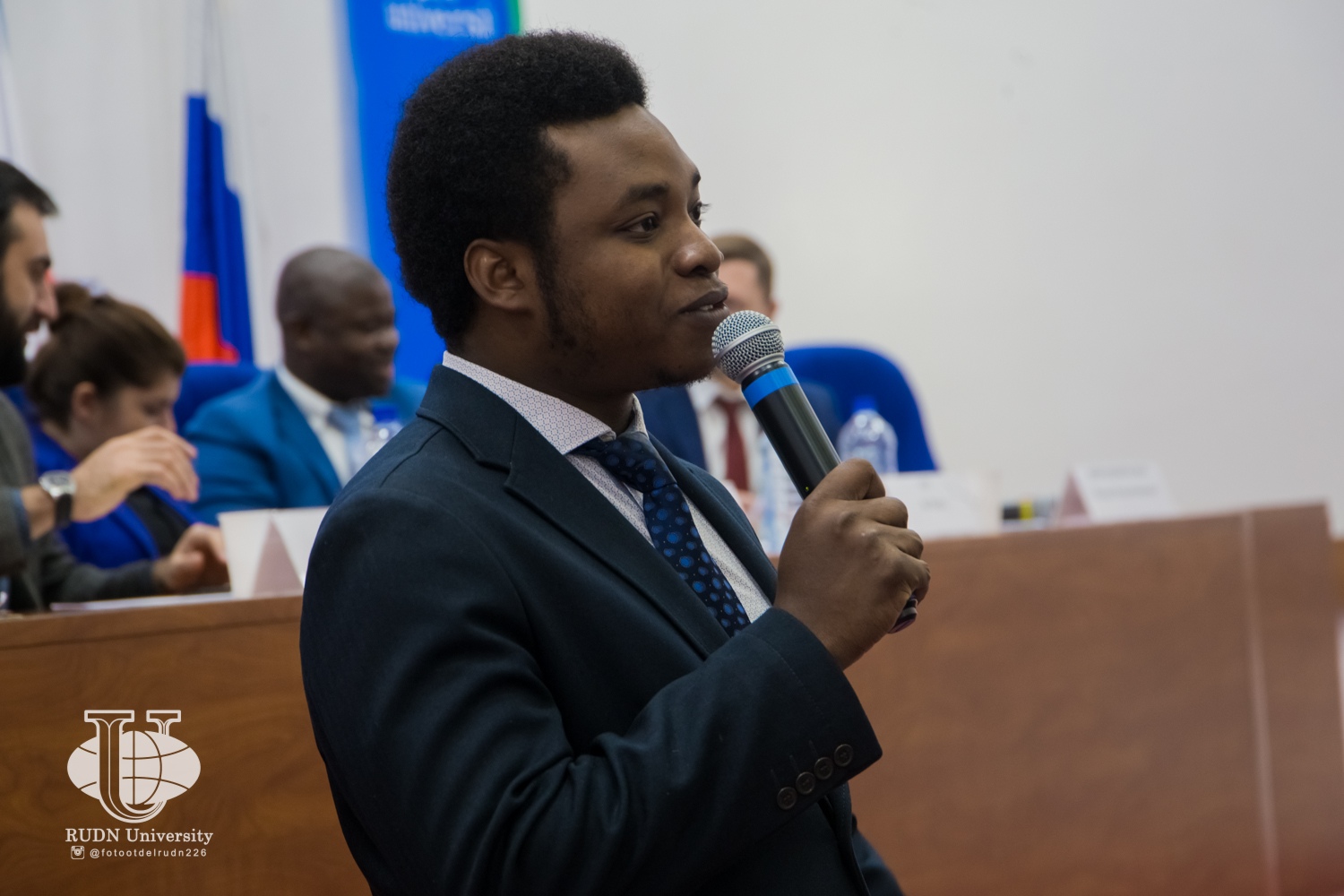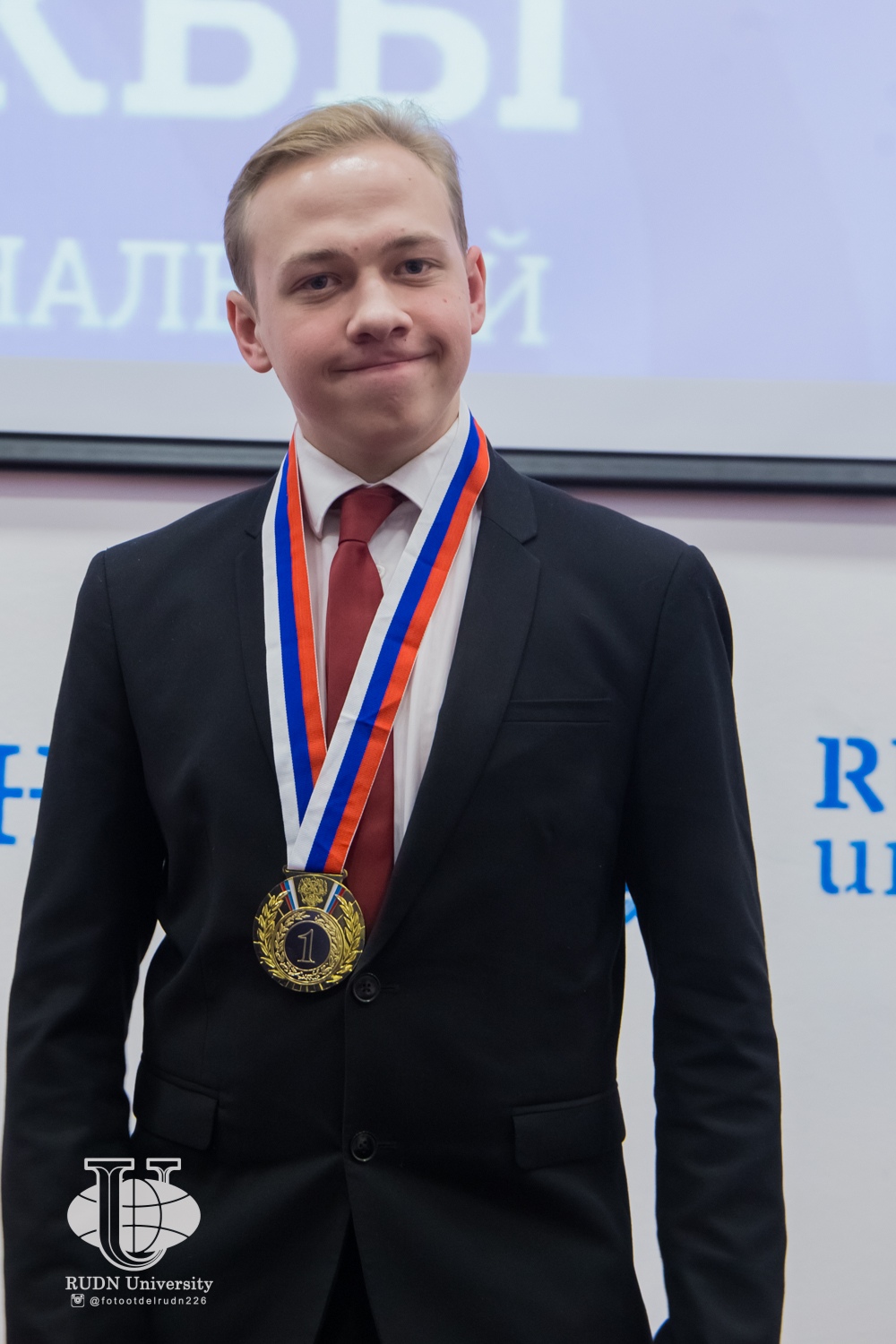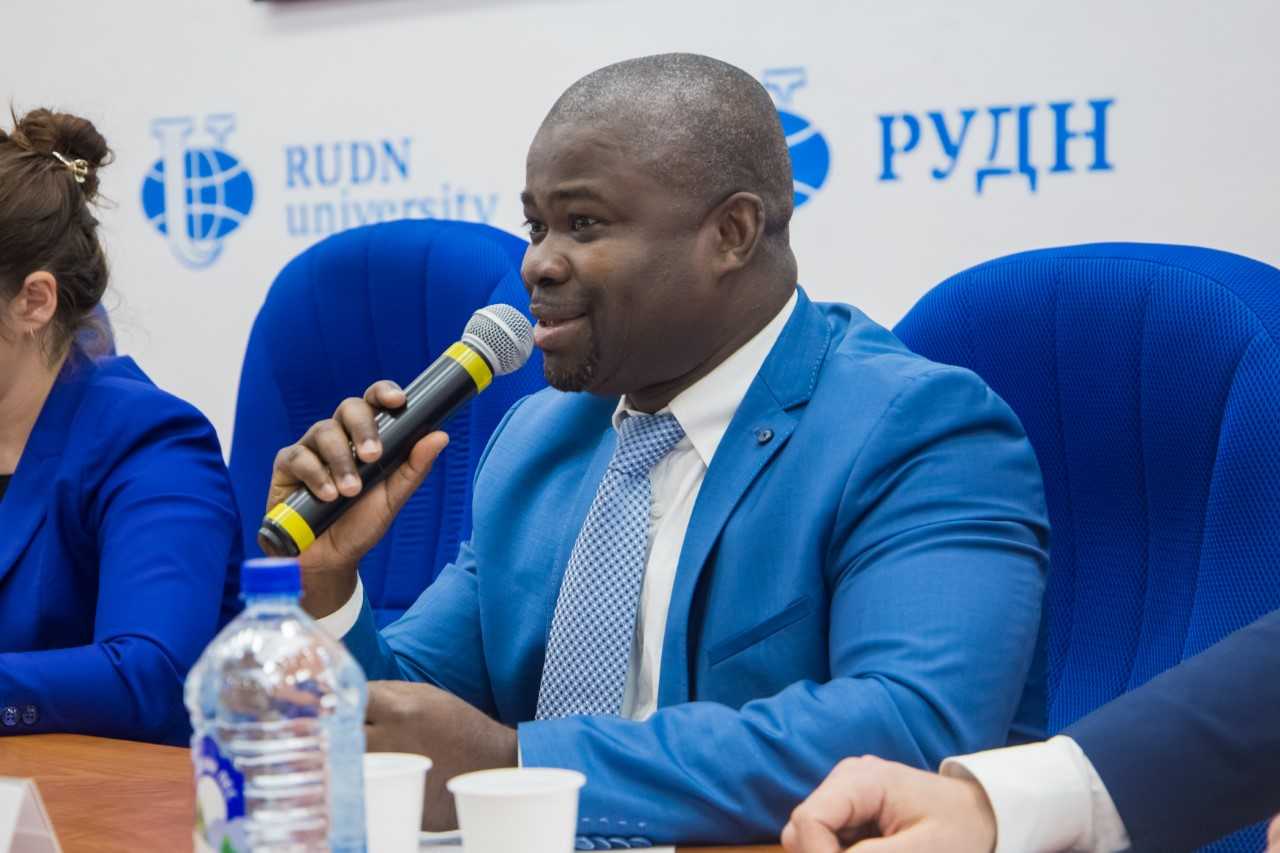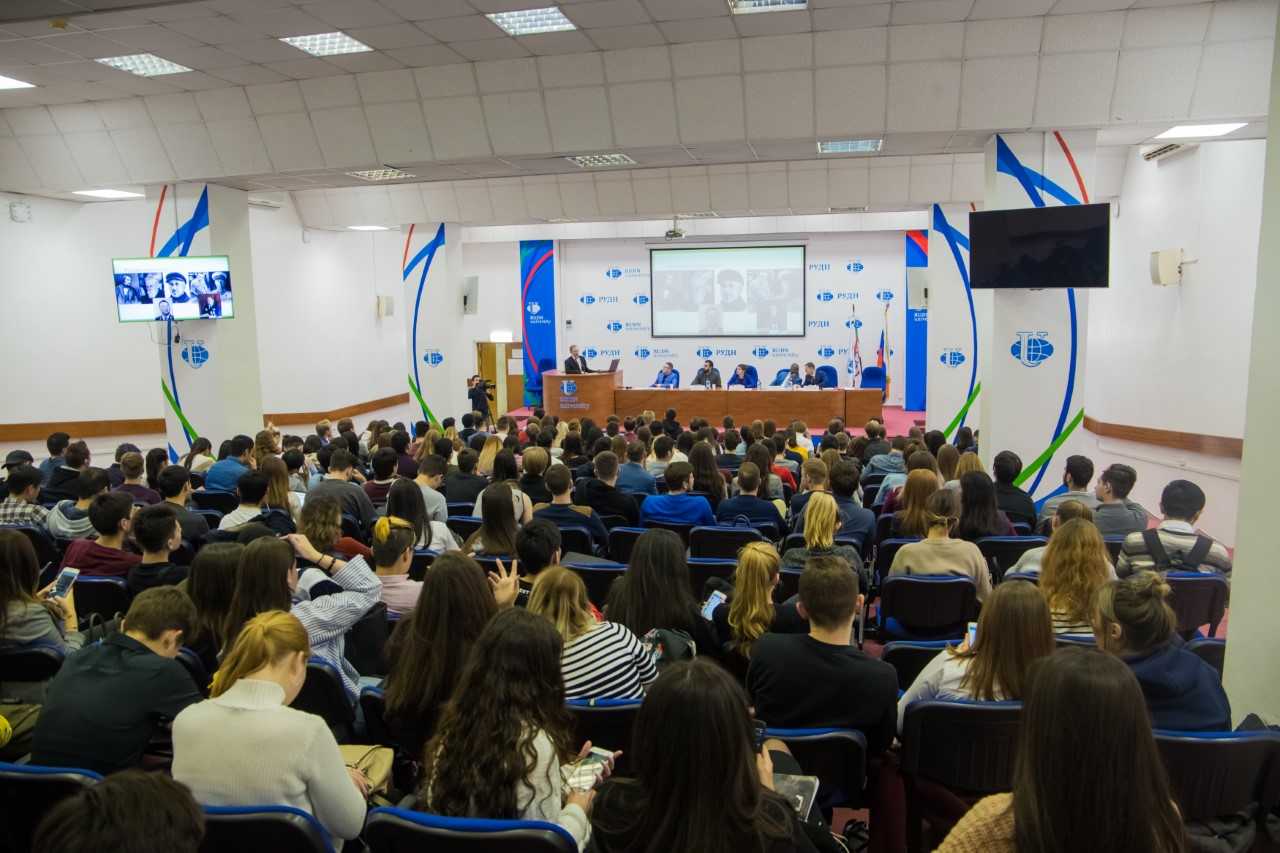 Life in RUDN
15 Jan
As a child I didn't play house with dolls, I interviewed them instead
"I am deeply convinced that if the goal is to change the world, journalism is the most effective weapon for this," a master's student of RUDN would readily agree with these words of the Oscar-winning British screenwriter. She believes that the profession of a journalist is the best way for a person with ambition and sharp tongue.
Life in RUDN
13 Jan
How studying at RUDN became part of building a career in the Ministry of Foreign Affairs of Azerbaijan
For a postgraduate student of RUDN Ulvi Ocaqli the University is part of a carefully planned career track. Studying is applied knowledge that is necessary for work.
Life in RUDN
12 Jan
Language as a new world: why Chinese students study Russian
An uncompromising desire to learn Russian led a Chinese student, Zhao Jielin, to a master's degree, and then to a postgraduate course at RUDN. But in Russia, the girl chose international relations, not linguistics. As Zhao says, she has always wanted to discover new worlds and work in the field of communications. And that's why advanced Russian could be an absolute advantage, because "international relations require excellent knowledge of the language".