Volunteer school of social design: 52 RUDN students present their social projects
Volunteer school of social design: 52 RUDN students present their social projects
How to transform an idea into a real project? What do you need to know about doing projects? How to make the documentation? Answers to these and other questions were given at the School of Social Design, which took place on September 15 – 16, in RUDN University.
52 participants of the School divided into groups, listened to lectures and attended master classes on project creation. The main speakers of the two days were President of the Association of Business Incubators of Russia Maria Sirotinina, curator of the regional programs of the Foundation for Economic Initiatives Elena Polyakova and the expert in the field of social design Valeria Gaydamaka.
During the training, students received professional advice on projects that they would like to implement on the territory of the University concerning social problems-adaptation of foreign citizens at the university, separate waste collection, creation of accessible environment for people with special needs, etc.
The final presentation of the projects together with the expert group will be held in the hall of the Main Building on September 28, at 1:00 pm.
The school is supported by the Federal Agency for Youth Affairs (Rosmolodezh).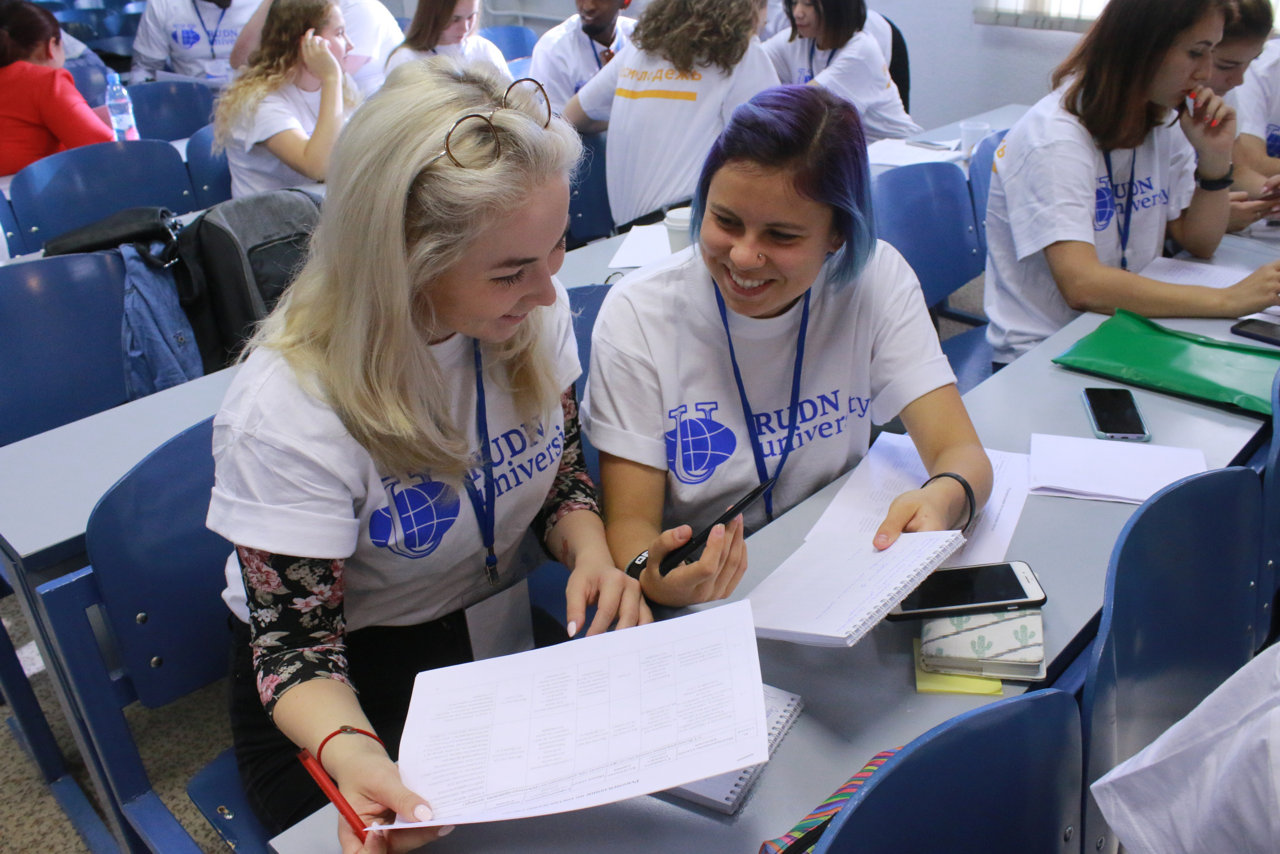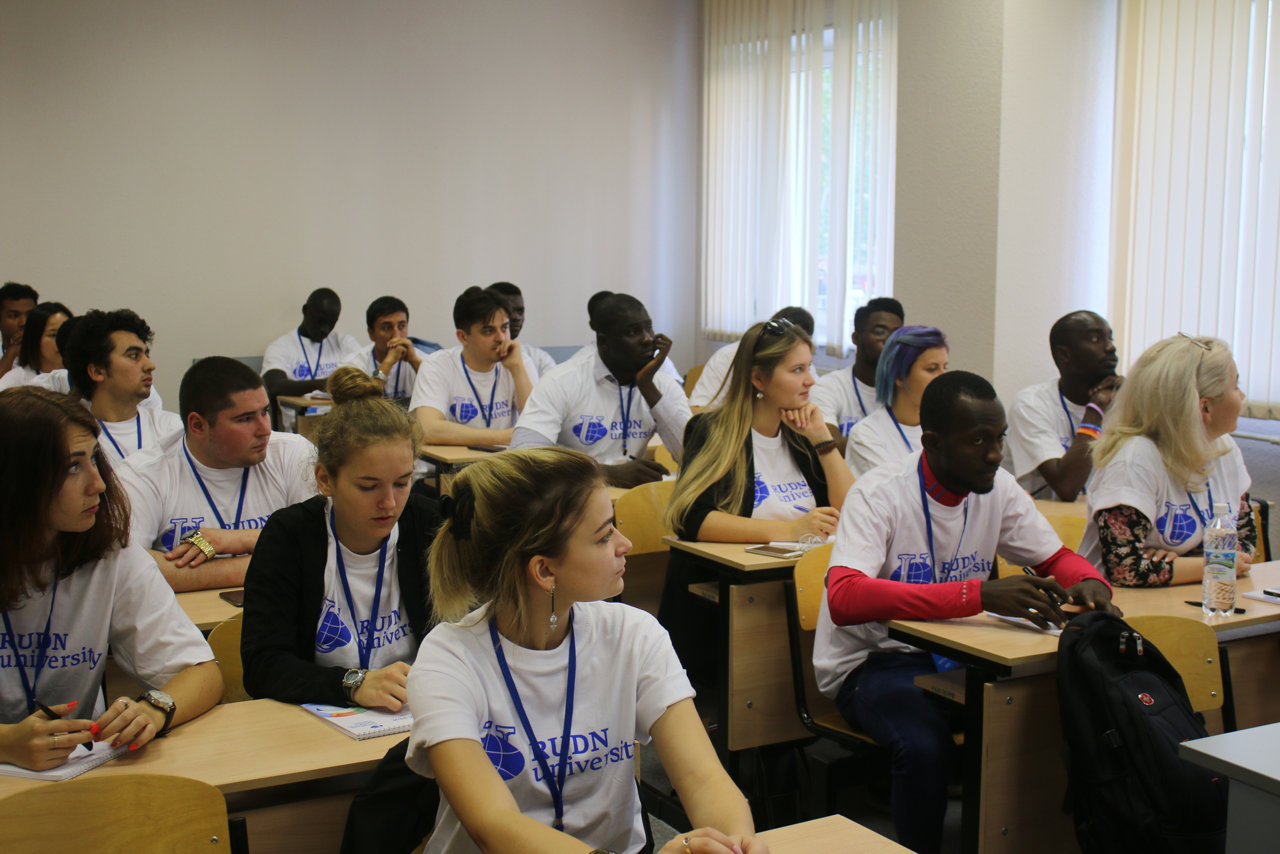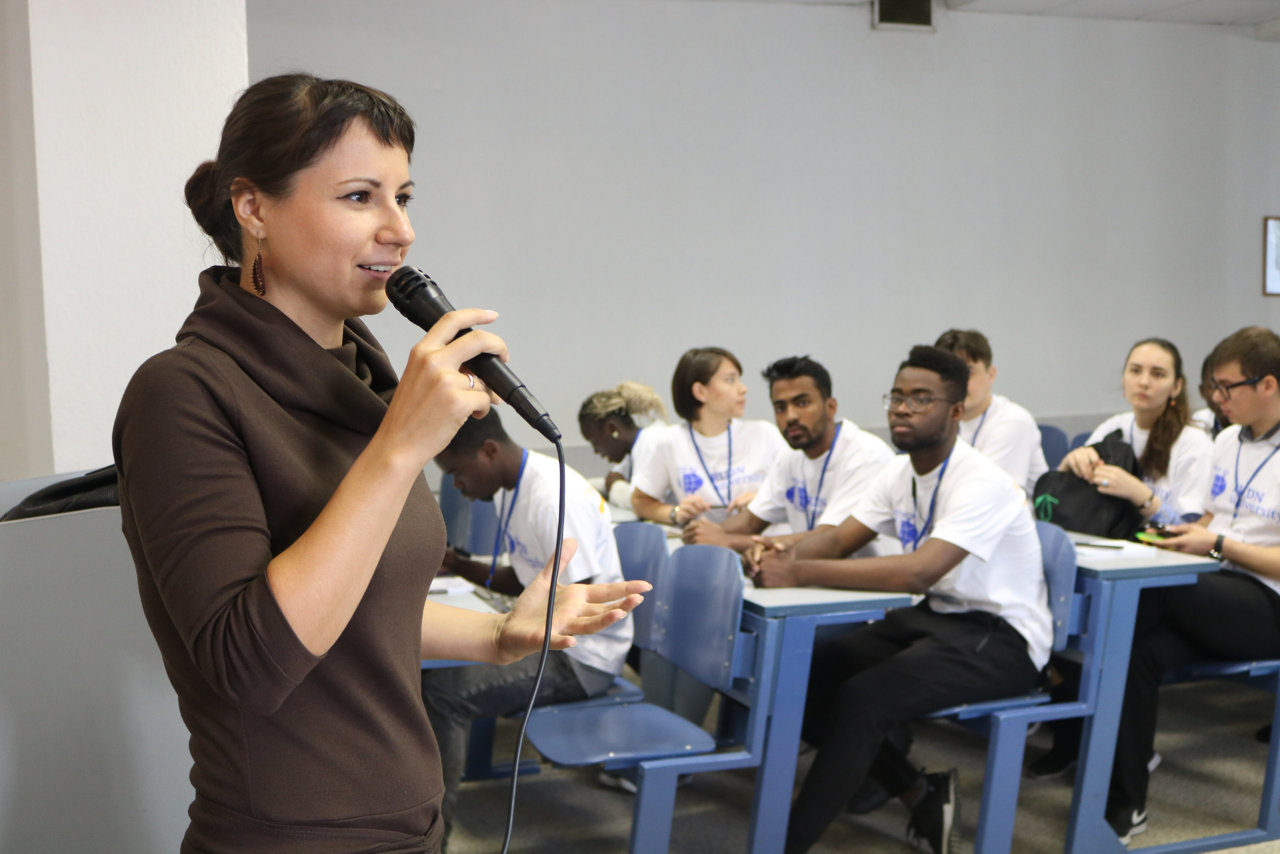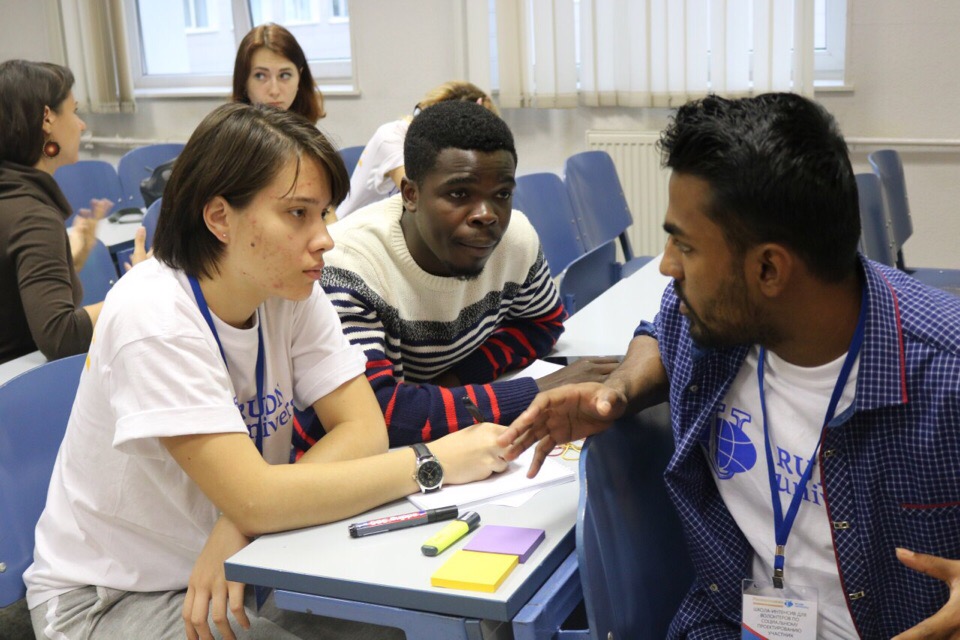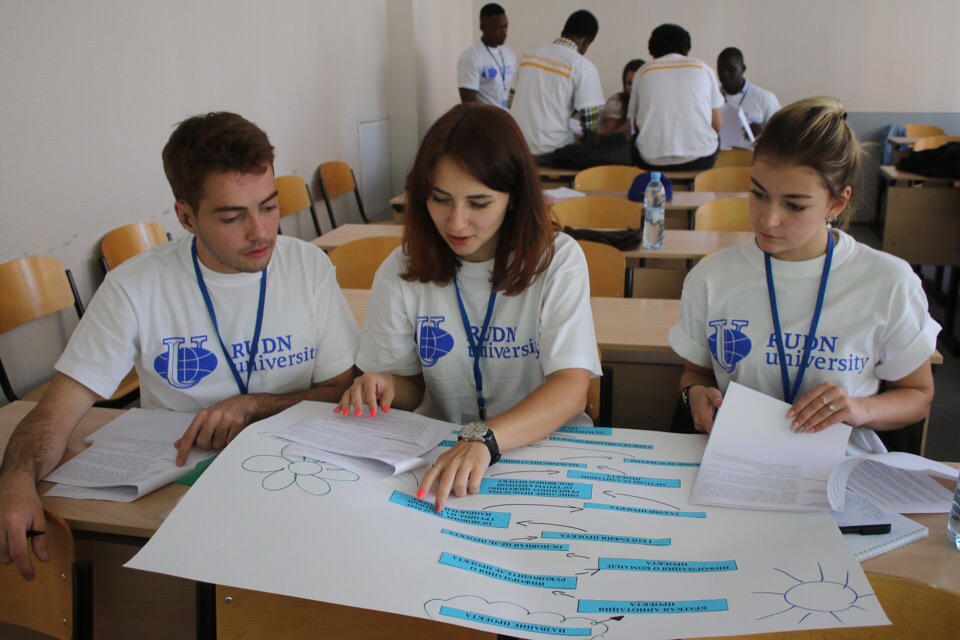 Life in RUDN
04 Dec
They came from Palestine, citizenship - Jordan, but when asked where they are from, they answer - from RUDN
If you're searching for an example of "sibling goals", look at Rima and Mohammed Lafi. Rima is a year younger, but you can't feel the age gap, because they're doing the same course at the Institute of Medicine at RUDN University; they speak synchronously and tell the same jokes. "We've just been together for a long time, and everyone thinks we're twins", Rima laughs.
Life in RUDN
26 Nov
"At school I was naive to believe that a doctor could know everything and make a diagnosis in all cases," says Olga Primak, excellent student of the Medical Institute
5 years of excellent studies to be a doctor, speaking at conferences on neuroinformatics, helping the elderly, teaching biology to schoolchildren. At the same time, doing dancing, athletics, writing poetry ... and staying in love with medicine. Read about life hacks, cardiology and the first patients in Olga Primak's interview before RUDN University A-student assembly.
Life in RUDN
24 Nov
"Do not confuse relaxation with laziness," says Kristina Demarchek, RUDN University student
Kristina Demarchek, a student at RUDN Academy of Engineering, is a combination of creativity and technical mindset. Read about architecture, five years of excellent studies and the most difficult architectural tasks in an interview with Kristina.