Volunteer school of social design: 52 RUDN students present their social projects
Volunteer school of social design: 52 RUDN students present their social projects
How to transform an idea into a real project? What do you need to know about doing projects? How to make the documentation? Answers to these and other questions were given at the School of Social Design, which took place on September 15 – 16, in RUDN University.
52 participants of the School divided into groups, listened to lectures and attended master classes on project creation. The main speakers of the two days were President of the Association of Business Incubators of Russia Maria Sirotinina, curator of the regional programs of the Foundation for Economic Initiatives Elena Polyakova and the expert in the field of social design Valeria Gaydamaka.
During the training, students received professional advice on projects that they would like to implement on the territory of the University concerning social problems-adaptation of foreign citizens at the university, separate waste collection, creation of accessible environment for people with special needs, etc.
The final presentation of the projects together with the expert group will be held in the hall of the Main Building on September 28, at 1:00 pm.
The school is supported by the Federal Agency for Youth Affairs (Rosmolodezh).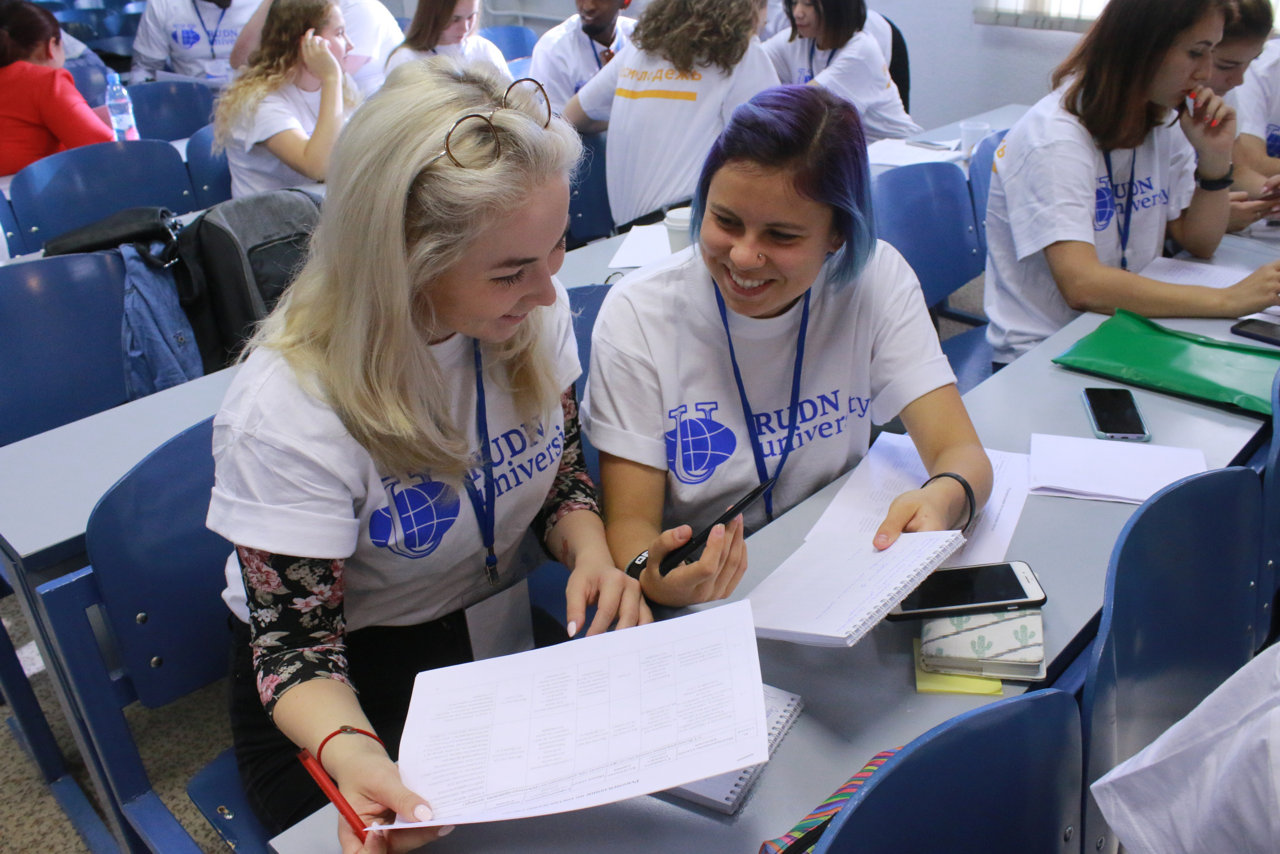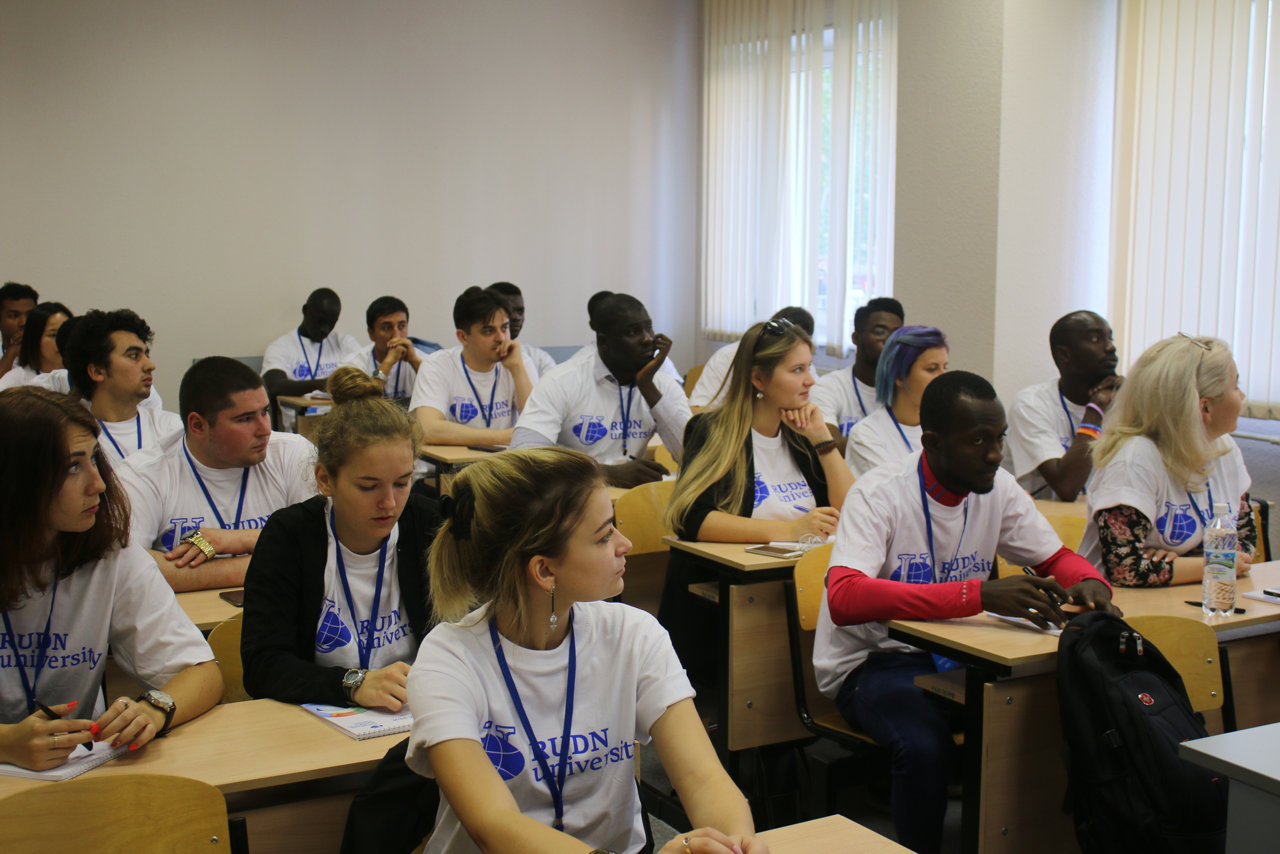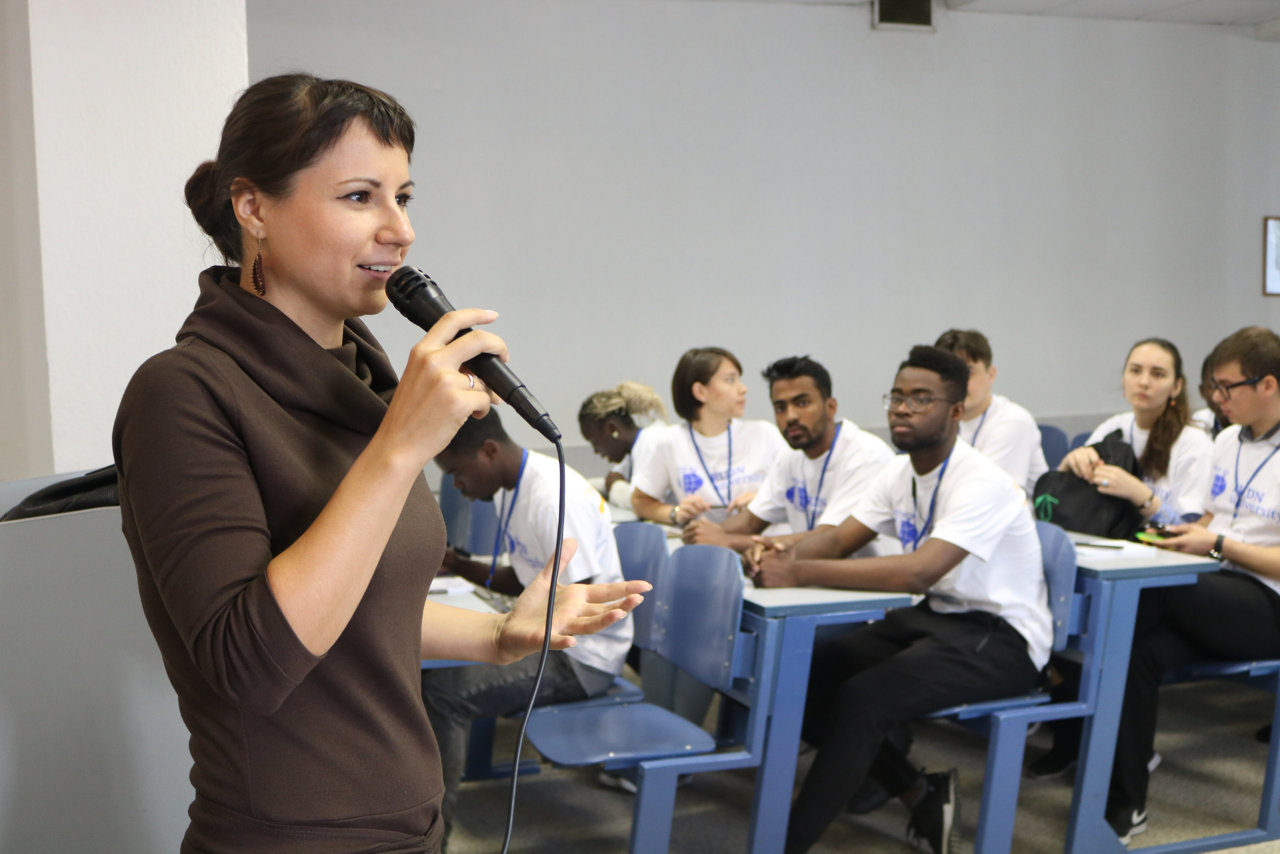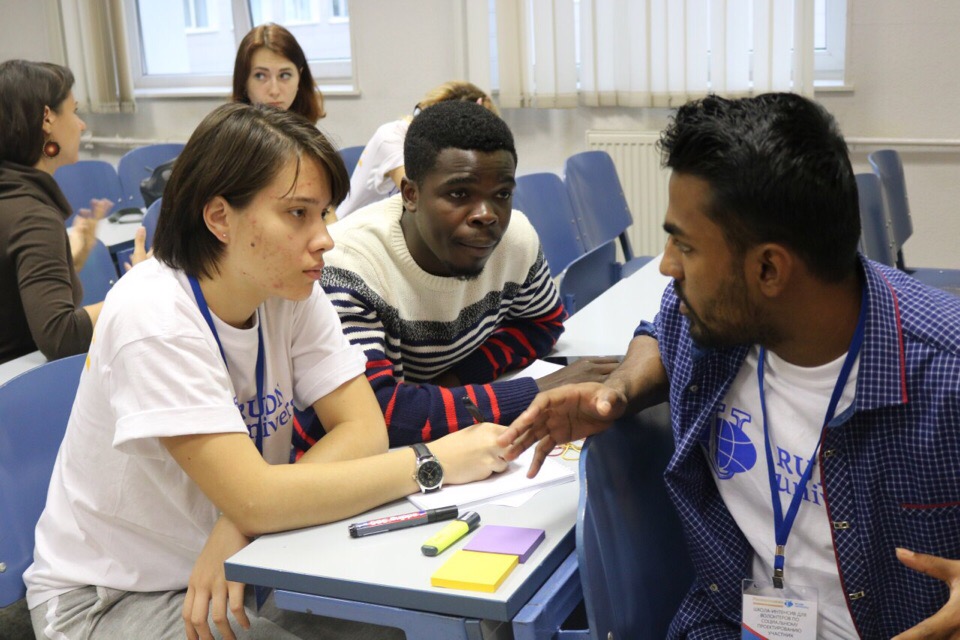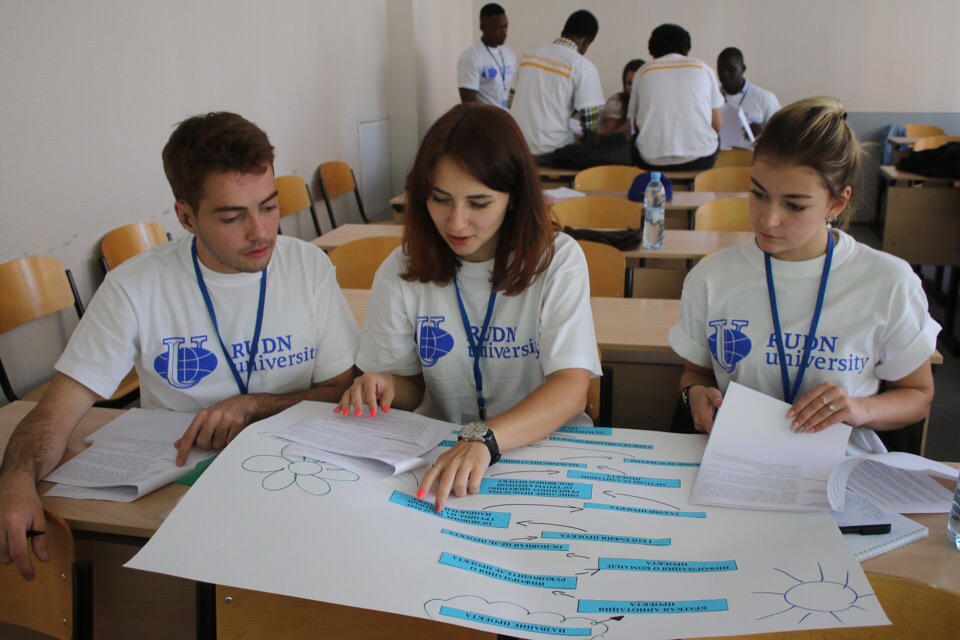 Life in RUDN
02 Jul
Russian President Vladimir Putin meets RUDN volunteers
June 26, Russian President Vladimir Putin had a televised live meeting with the participants of the campaign #МыВместе (We are together). One of the sites was RUDN coworking zone. The organizers of the campaign and our volunteers from Albania, Bangladesh, Guinea, Nigeria, China, Colombia and Russia went live on the Russia 24 television channel.
Life in RUDN
23 Jun
"I consider it a huge advantage if people know their rights and obligations" - Maria Kutovaya, graduate No. 400 from Ukraine
An excellent student of the Law Institute of RUDN University, Maria Kutovaya, along with lectures at the university, takes gold medals at international swimming competitions, and simultaneously manages to get a second higher education. Maria Kutovaya, graduate No.400 from Ukraine talks about how she manages to keep up with everything, whether it is difficult to combine professional sports and studies, and why she has chosen the profession of a lawyer.
Life in RUDN
18 Jun
Three students of RUDN Medical Institute awarded medals of the President of the Russian Federation
Many RUDN students have been helping in Moscow hospitals in recent months. Three received medals of the President of the Russian Federation "For an selfless contribution to the organization of the All-Russian Mutual Assistance Campaign # WeAreTogether". We've told stories of Maria Mamontova and Anastasia Brailovskaya. Today we present you Mark Ryberg — a 2nd year student at the Medical Institute, future dentist.