FS RUDN team - absolute leader in the overall standings of «Formula student» Russian stage
FS RUDN racing team has become an absolute leader in the overall standings of «Formula student» Russian stage and took first prizes in Acceleration, Autocross and Endurance. FS RUDN – Champions of Russia 2017 in «Formula student».
The competition took place 21 - 23 September, 2017, and brought together 12 best teams from Russia and Europe. It was organized by the Department of science, industrial policy and entrepreneurship of Moscow in cooperation with SMP Racing, Power Wheels, Rosatom, Association of Automobile Engineers, Certina, ISIC, 5th Wheel, Popular Mechanics, Dni.Ru, Moskva-24, m24.ru, Aktualnaya Moskva.
Participants:
FS RUDN (RUDN, Moscow)
Bauman Racing Team (Bauman University, Moscow)
FDR Moscow (Moscow Polytechnic Institute, Moscow)
FS MADI (Moscow Automobile and Road University, Moscow)
Formula Electric MADI (Moscow Automobile and Road University, Moscow)
Togliatti Racing Team (TSU, Togliatti)
Shukhov Racing Team (Shukhov Technical University, Togliatti)
Dream Style Garage (Nosov Technical University, Magnitogorsk)
Neftegaz Engineering (TEU, Tyumen)
NCM Polytech (SPPU, St.Petersburg)
TU BRNO Racing (Brno, Czech)
FS Team Tallin (Tallinn, Estonia)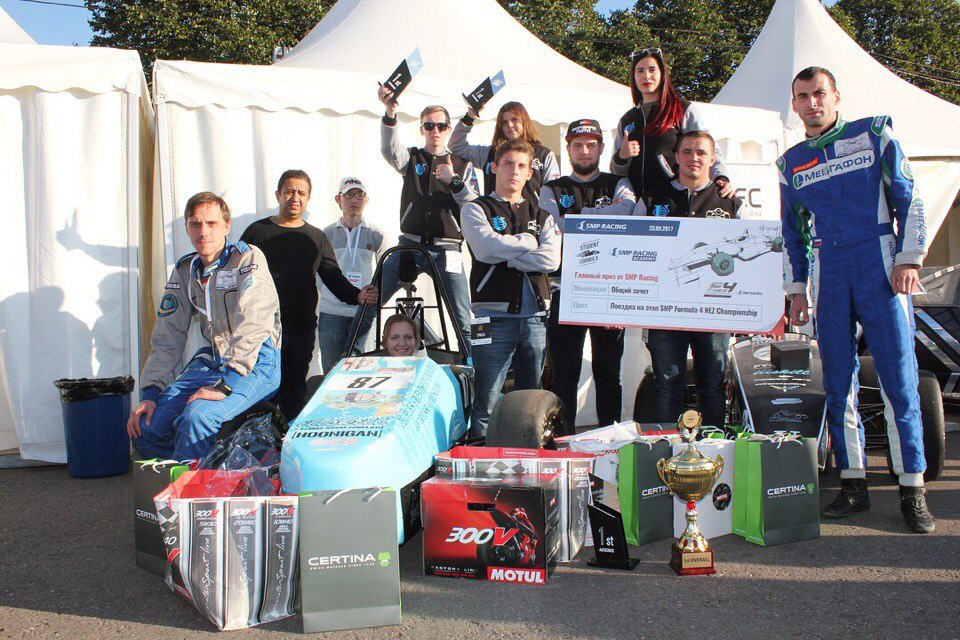 Science
20 Jan
An associate professor from RUDN University developed a computer model that describes all types of vehicle body damage caused by fatigue failure
Un profesor de RUDN University desarrolló un modelo computacional que describe completamente el daño que ocurre en la carrocería de automóviles por fatiga de materiales. El experimento computacional demostró que en carreteras irregulares, la velocidad baja provoca daños más graves en la carrocería que la velocidad promedio. Este descubrimiento ayudará a evaluar con mayor precisión la resistencia de los vehículos a las cargas.
Science
18 Jan
RUDN University research team of mathematicians suggested a new decision making algorithm
A research team from RUDN University developed an algorithm to help large groups of people make optimal decisions in a short time. They confirmed the efficiency of their model using the example of the market at which the outbreak of COVID-19 began. The model helped the administration and sellers agree on closing the market and reach a consensus about the sums of compensations in just three steps.
Science
23 Dec 2020
RUDN University chemists developed a method to synthesize compounds for the pharmaceutics
A team of chemists from RUDN University suggested a universal method to synthesize thienoindolizine derivatives. Because of their special properties, these substances can be used to manufacture antibacterial and antitumor drugs, as well as new materials for optoelectronics.