"Our technique allows us to do express analysis and select high-quality medicinal plant materials, which means improving the quality of drugs based on them," - Vera Zhilkina, IBCTN, RUDN University
July 6-11, RUDN experts presented papers at the 44th Congress of the Federation of European Biochemical Societies "From Molecules to Living Systems" in Poland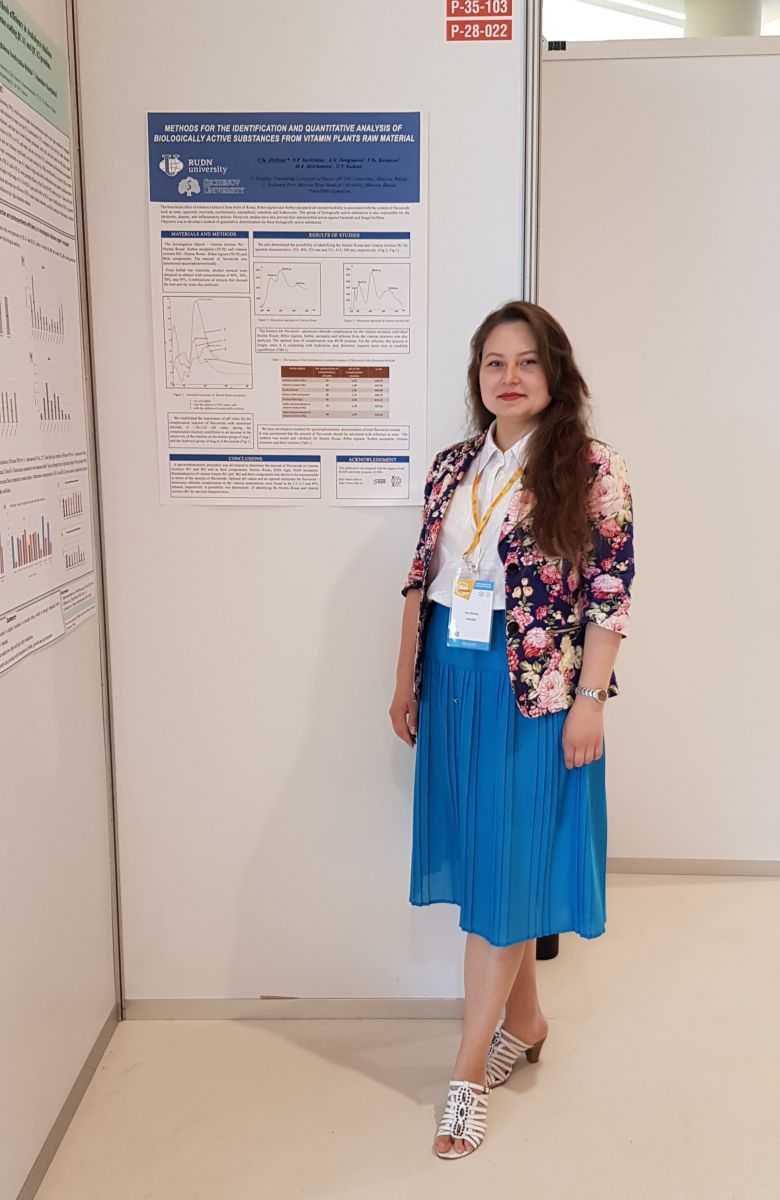 July 6-11, Poland hosted the 44th Congress of the Federation of European Biochemical Societies "From molecules to living systems" bringing together scientists from Austria, Brazil, Germany, Spain, Italy, the USA, France, Sweden and other countries. RUDN University was presented by researchers from the Institute of Biochemical Technology and Nanotechnology (IBCTN) – assistant lecturer Vera Zhilkina and graduate student Anastasia Stoynova.
Among the key topics of the congress are plant biotechnology, bionanotechnology, polymer synthesis for biomedicine, synthetic networks and systems, analysis and visualization of individual cells, women in science, education in the field of biochemistry and molecular biology. Vera Zhilkina made a presentation "Methods for the identification and quantitative analysis of biologically active substances from vitamin plants raw material" in the section "Plant biotechnology". Abstracts were published in a special issue of FEBS Open Bio, indexed in WoS.
"In the production of medicines from plant materials, standardization is important - what parameters to use for standardization, whether it is possible to use the material, what is the chemical composition of the raw materials, how many biologically active substances - for example, flavonoids there are. Using the example of wild rose and vitamin brew No. 1, we have proved the effectiveness of the spectral identification technique for three absorption maxima. This technique allows for express analysis and selection of high-quality medicinal plant materials, which means improving the quality of drugs. We also established parameters that increase the selectivity of the method in the quantitative analysis of raw materials and preparations based on them. We patented this technique, so the result of the work of a full scientific cycle was presented at the Congress, " said Vera Zhilkina, Assistant lecturer of the Institute of Biochemical and Nanotecnology.
Anastasia Stoynova made a report "Diagnosis of the thyroid gland diseases: nanotechnology in the development of diagnostic test systems" in the section "Bionanotechnology".
"The goal of the FEBS community is to organize an international forum for the direct exchange of knowledge and ideas in the field of molecular life sciences. The event has become a successful platform for close international cooperation and scientific collaborations," said Anastasia Stoynova, graduate student of IBCTN, RUDN University.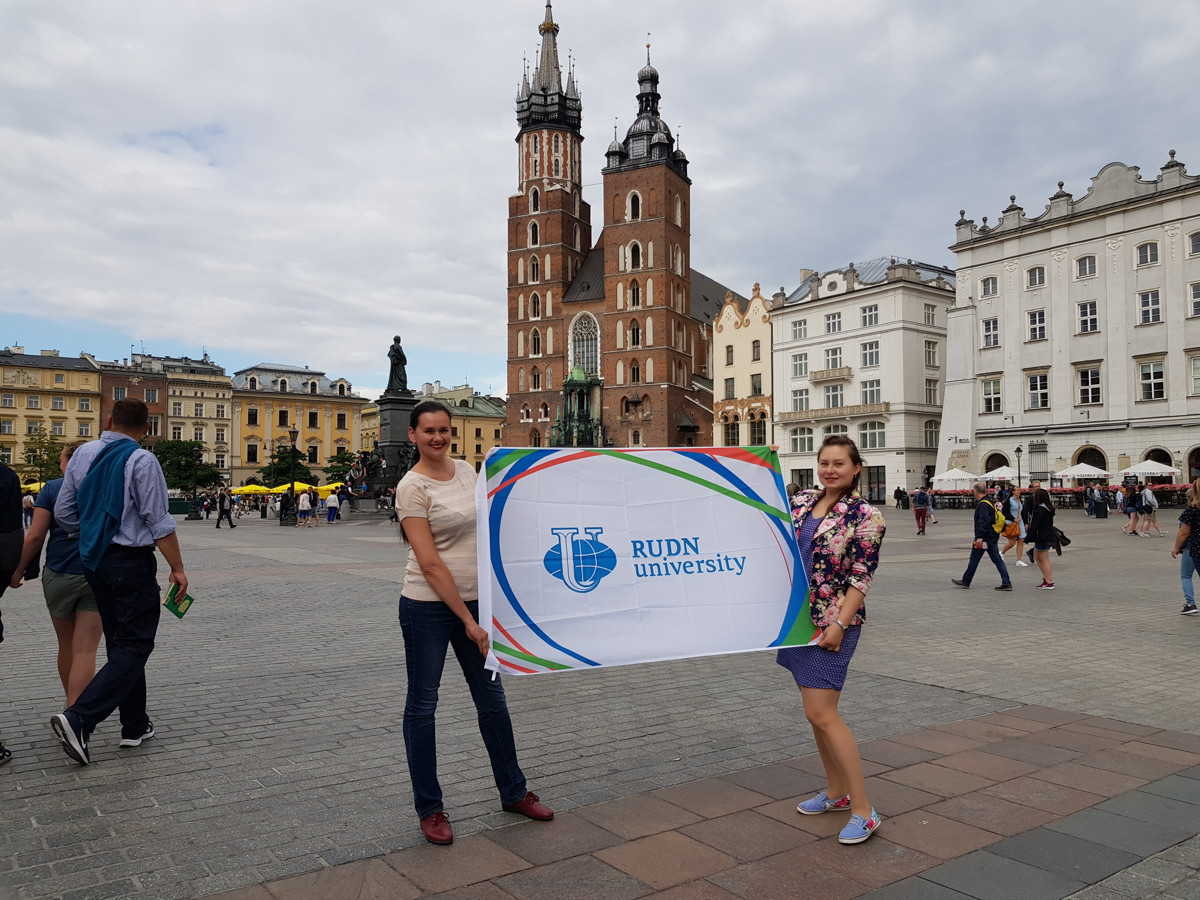 Science
12 Aug
RUDN doctors discovered high levels of selenium in wheat grown in selenium-rich areas
RUDN doctors found an increased level of selenium and other significant microelements in wheat bread and wheat from selenium-rich areas. Thanks to this, bread and wheat can be used as a source of selenium for people with selenium deficiency.
Science
03 Aug
A chemist from RUDN University and TIPS RAS analysed a new way to make heavy-duty polyethylene
The new polyethylene production technology made it possible to double the length of ethylene chains in comparison with those obtained by existing methods for polymers synthesis. To achieve that, the authors synthesised new types of reagents. The results of products structure study obtained by the RUDN University chemist will allow producing more durable and flexible material.
Science
27 Jul
Mathematicians from RUDN University and the Free University of Berlin proposed a new way of using neural networks for working with noisy high-dimensional data
Mathematicians from RUDN University and the Free University of Berlin have proposed a new approach to studying the probability distributions of observed data using artificial neural networks. The new approach works better with so-called outliers, i.e. input data objects that deviate significantly from the overall sample.