RUDN researchers tell about the evolution of the Earth surface deformation at the World Multidisciplinary Earth Science Symposium
Abnormal horizontal deformations can be symptoms of the coming earthquake – this was the topic of report of V.Kaftan and A.Melnikov, experts from RUDN Agrarian and Technological Institute at the World Multidisciplinary Earth Science Symposium – WMESS held in Prague in September 2017.
Researchers demonstrated results of many years of experiments and observations and suggested an approach to building a scale of earthquakes potential danger with the help of satellite navigation systems.
The Russian delegation comprised 15 representatives of the RF research and academic institutions. Reports of RUDN experts will be published in IOP Earth and Environmental Sciences, indexed in Web of Science and SCOPUS.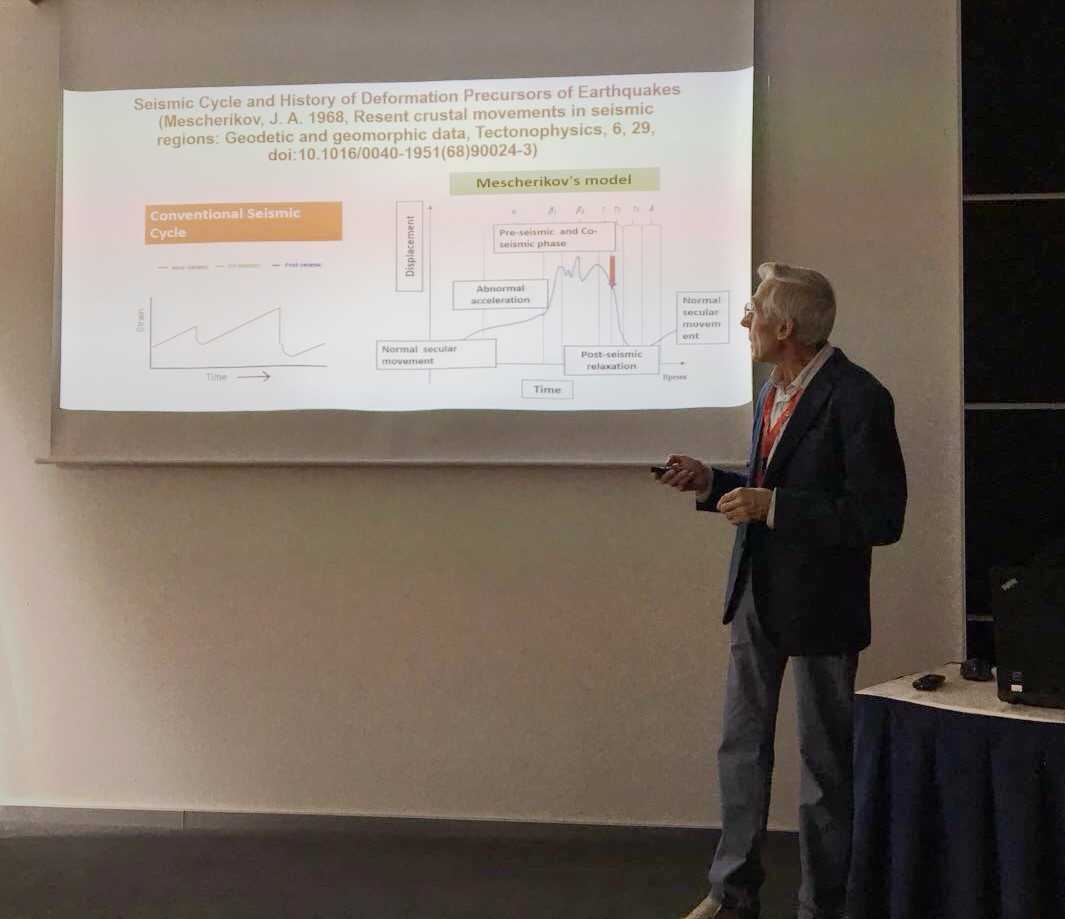 Science
02 Mar
Highest recognition of scientific merits to the university: congratulations to the winners of RUDN University prize in the field of science and innovation
February 15, RUDN University annual award in the field of science and innovation was presented. The highest award of the university was received by associate professor of the Faculty of Science Fyodor Zubkov and the team of authors of the Law Institute: Aslan Abashidze, Alexander Solntsev and Denis Gugunsky.
Science
23 Feb
Start of the Year of Science and Technology: RUDN is ready for the year of science
Mathematics, chemistry, physics, medicine and modern languages - there are five priority areas of development at RUDN University along the path of a research university. RUDN University has a developed laboratory base, it encourages publication activity, forms teams of scientists and educates talented young researchers.
Science
18 Feb
RUDN University physicists analyzed the role of gravity in elementary particles formation
Gravity might play a bigger role in the formation of elementary particles than scientists used to believe. A team of physicists from RUDN University obtained some solutions of semi-classical models that describe particle-like waves. They also calculated the ratio between the gravitational interaction of particles and the interaction of their charges.