RUDN researchers tell about the evolution of the Earth surface deformation at the World Multidisciplinary Earth Science Symposium
Abnormal horizontal deformations can be symptoms of the coming earthquake – this was the topic of report of V.Kaftan and A.Melnikov, experts from RUDN Agrarian and Technological Institute at the World Multidisciplinary Earth Science Symposium – WMESS held in Prague in September 2017.
Researchers demonstrated results of many years of experiments and observations and suggested an approach to building a scale of earthquakes potential danger with the help of satellite navigation systems.
The Russian delegation comprised 15 representatives of the RF research and academic institutions. Reports of RUDN experts will be published in IOP Earth and Environmental Sciences, indexed in Web of Science and SCOPUS.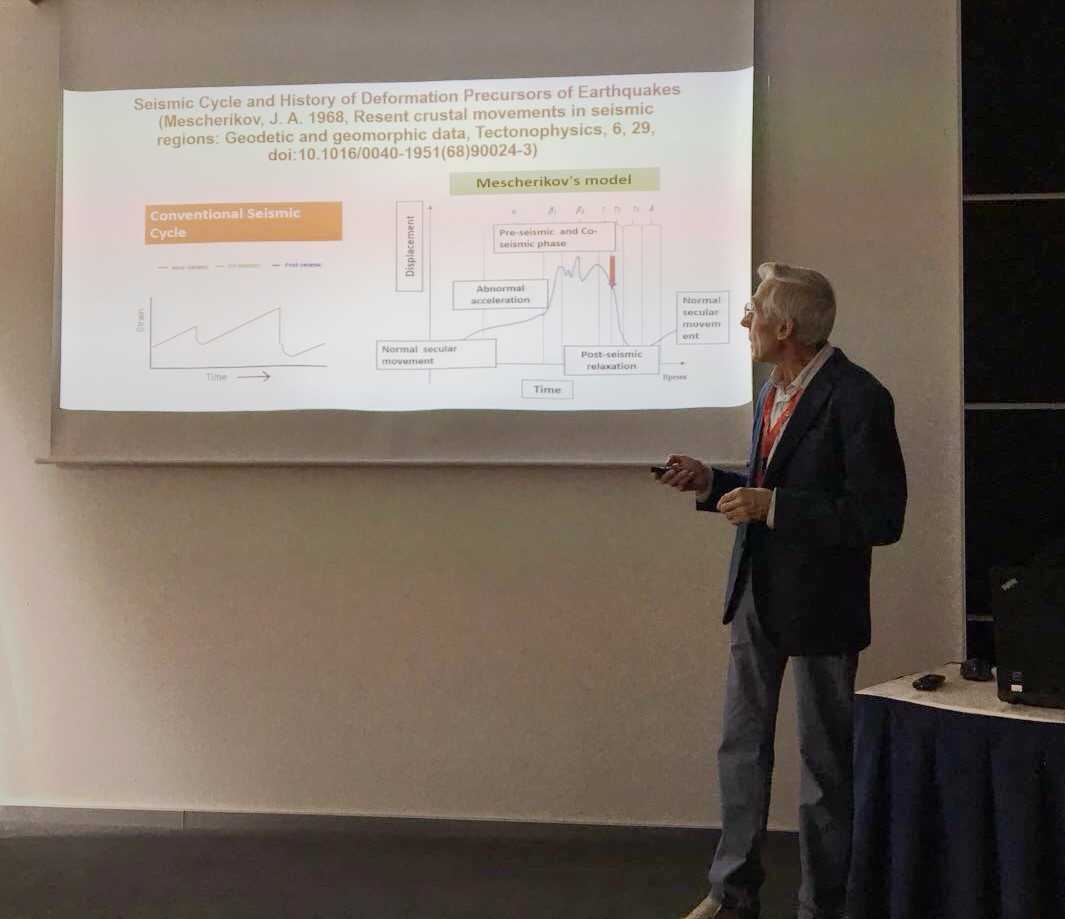 Science
06 Jul
A RUDN University chemist created anti-tumour compounds that are up to 80 times more effective than their counterparts
A chemist from RUDN University has created platinum complex compounds that are superior in activity to cisplatin, the drug for the treatment of tumour diseases. The new compounds turned out to be also less toxic to healthy cells.
Science
22 Jun
RUDN University biologist discovered that lavender enhances the immunity of carp
Biologist from RUDN University Morteza Yousefi has found that lavender extract added to the food reduces stress and improves immunity in carp in fish farms. The discovery may be used in fish farming.
Science
22 Jun
Leading oncologists release Russia's first encyclopedia of pediatric thoracoabdominal oncological surgery
Every year in Russia, about 4 thousand children need help of cancer surgeons. The lives of children depend on the professionalism and knowledge of surgeons. RUDN experts share relevant information and many years of experience for the first time in Russia, presenting systemic knowledge of pediatric thoracoabdominal oncological surgery in an encyclopedia published by a professor at the Faculty of Continuing Medical Education of RUDN University, Doctor of medical sciences Andrey Ryabov. The book is edited by the former chief oncologist of Russia, a brilliant oncologist surgeon, legendary academician Mikhail Davydov.