RUDN researchers tell about the evolution of the Earth surface deformation at the World Multidisciplinary Earth Science Symposium
Abnormal horizontal deformations can be symptoms of the coming earthquake – this was the topic of report of V.Kaftan and A.Melnikov, experts from RUDN Agrarian and Technological Institute at the World Multidisciplinary Earth Science Symposium – WMESS held in Prague in September 2017.
Researchers demonstrated results of many years of experiments and observations and suggested an approach to building a scale of earthquakes potential danger with the help of satellite navigation systems.
The Russian delegation comprised 15 representatives of the RF research and academic institutions. Reports of RUDN experts will be published in IOP Earth and Environmental Sciences, indexed in Web of Science and SCOPUS.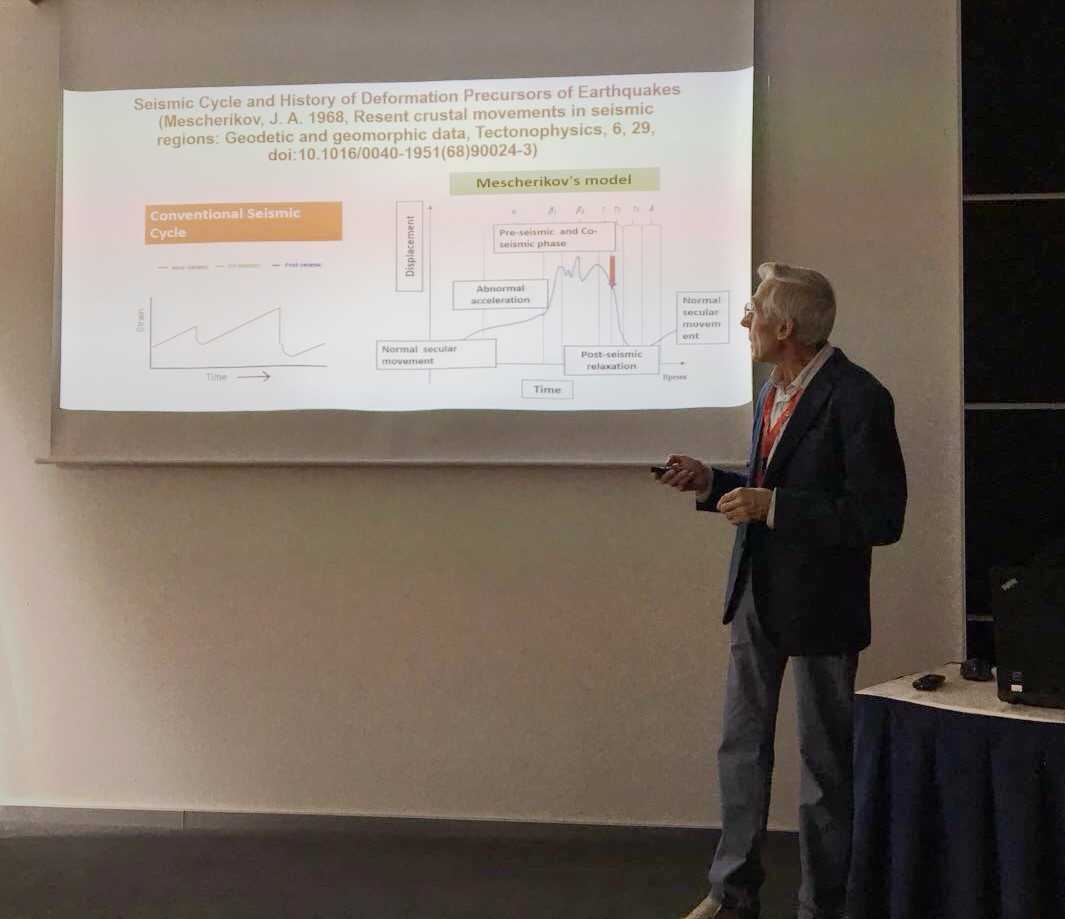 Science
18 Sep
RUDN soil scientists developed a new method for assessing soil fertility
RUDN soil scientists have revealed a direct correlation between the rate of soil formation of carbon dioxide, called CO2 emissions, and the content of microbial biomass in it. It is known that CO2 emission from soil is mainly conditioned by respiration of soil microorganisms and plant roots. The more CO2 soil emits, the more microbial biomass it usually contains. It was shown that CO2 emission by chernozem of different ecosystems (or different types of land use) correlates with the content of microbial biomass, and most closely with the rate of its microbial respiration. And the soil with good microbial properties has the "best quality", is more fertile, provides the highest yield of crops and other plant biomass.
Science
17 Sep
RUDN chemist developed a new catalyst for "green" biofuels
A RUDN chemist has synthesized a catalyst for the production of gamma-valerolactone — an energy-intensive "green" biofuel. The catalyst based on zirconium dioxide and zeolite has shown high efficiency in converting the waste of wood plant materials — methyl levulinate — to gamma-valerolactone.
Science
16 Sep
RUDN University biochemists linked polyphenols in peach leaves to the antioxidant effect of their extract
Biochemists from RUDN University determined which substances in peach leaves provide the antioxidant effect their extract has. They investigated the composition of the powders obtained from leaves of several varieties of peach and found that high polyphenol content correlates with antioxidant properties. The results will help start production of antioxidants from natural sources.