RUDN researchers tell about the evolution of the Earth surface deformation at the World Multidisciplinary Earth Science Symposium
Abnormal horizontal deformations can be symptoms of the coming earthquake – this was the topic of report of V.Kaftan and A.Melnikov, experts from RUDN Agrarian and Technological Institute at the World Multidisciplinary Earth Science Symposium – WMESS held in Prague in September 2017.
Researchers demonstrated results of many years of experiments and observations and suggested an approach to building a scale of earthquakes potential danger with the help of satellite navigation systems.
The Russian delegation comprised 15 representatives of the RF research and academic institutions. Reports of RUDN experts will be published in IOP Earth and Environmental Sciences, indexed in Web of Science and SCOPUS.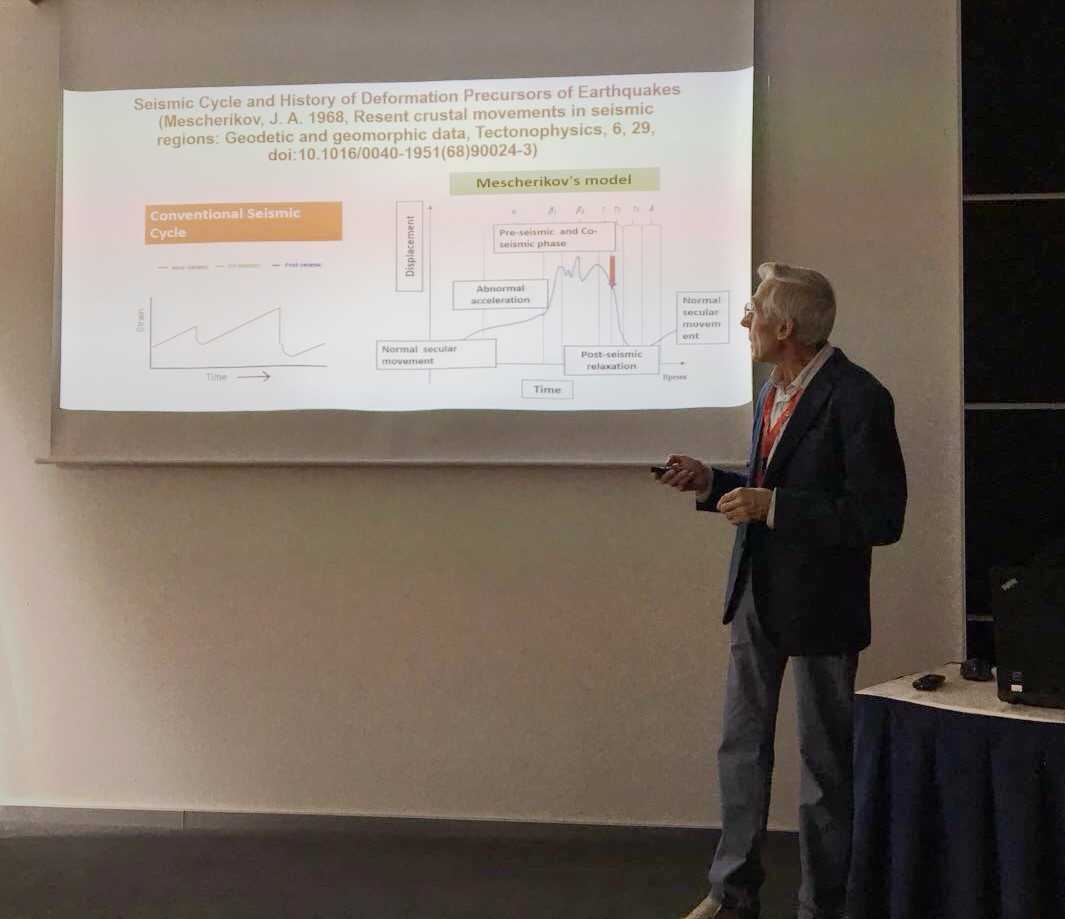 Science
27 Apr
Vocabulary Size Affects One's Ability to Differentiate Between Vowels in a Foreign Language, Say Linguists from RUDN University
A team of linguists from RUDN University established that a person's ability to accurately differentiate between vowel sounds of a foreign language correlates with the size of their vocabulary in said language.
Science
22 Apr
A Bifidobacterial Protein Capable of Reducing Inflammation in Patients with COVID-19 and Other Diseases Was Discovered by a RUDN University Geneticist
A geneticist from RUDN University studied the effect of Bifidobacterium (intestinal bacteria) on the inflammatory process and discovered that their surface protein is capable of stopping excessive or uncontrollable inflammation, like the one observed in COVID-19 patients. A fragment of this protein can be used as an anti-inflammatory medication when treating coronavirus and other diseases.
Science
13 Apr
RUDN University mathematician suggested new approach to cooperative game
A mathematician from RUDN University developed a matrix representation of set functions. This approach is vivid and easy to check, and it makes the calculations easier. Among other things, the new development can be applied to cooperative game theory.