Medicinal drugs prototypes, innovative pharmaceutical production and search for medicines for Alzheimer - RUDN chemists open «Molecular design and synthesis of innovation compounds for medicine» scientific center
14 December, RUDN opened «Molecular design and synthesis of innovation compounds for medicine» scientific center, which is going to be the main site for joint collaboration of chemists looking for cheaper and more effective medicinal drugs and synthesis of new active substances.
RUDN researchers are working together on heterocycle compounds to use them in medicine.
In December, «Molecular design and synthesis of innovation compounds for medicine» scientific center was opened. The Center is headed by professor Andrey Malkov (Loughborough University, Great Britain) and has already attracted chemists from Italy, India, China and Indonesia
RUDN researchers are looking for more efficient ways of producing more qualitative and cheaper products and synthesizing new substances including new biologically active compounds for medicine.
Viktor Khrustalev, Director of RUDN United Chemical Institute: «Currently we are on a fundamental stage. In our laboratory we can create prototypes for further testing and industrial production of substances for medicine and other fields».
RUDN researchers are working together with Italian colleagues from Bari University have already started a project on improving medicines for Alzheimer experimenting with nitrogen-containing heterocycle compounds and showing the possibility of more qualitative and cheaper product. In the laboratory some chemical reactions last 2-4 minutes instead of regular 3-4 days and are cleaner and safer.
Chemists will start with a precise mathematical model of the process using digital technologies, thus shortening the experimental period and increasing efficiency.
The Center is opened in the frame of 5-100 Project.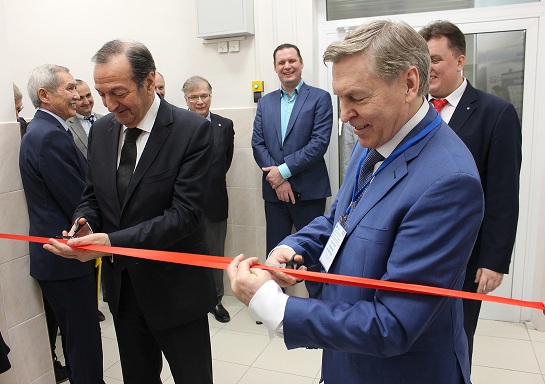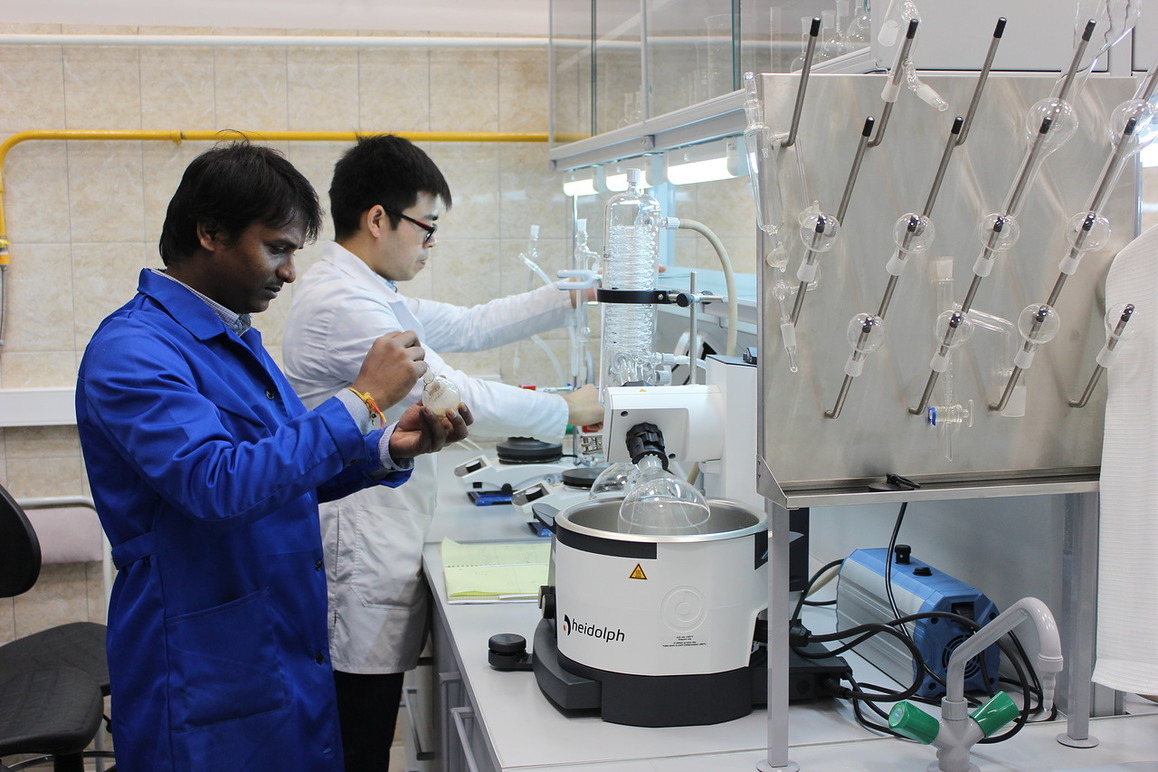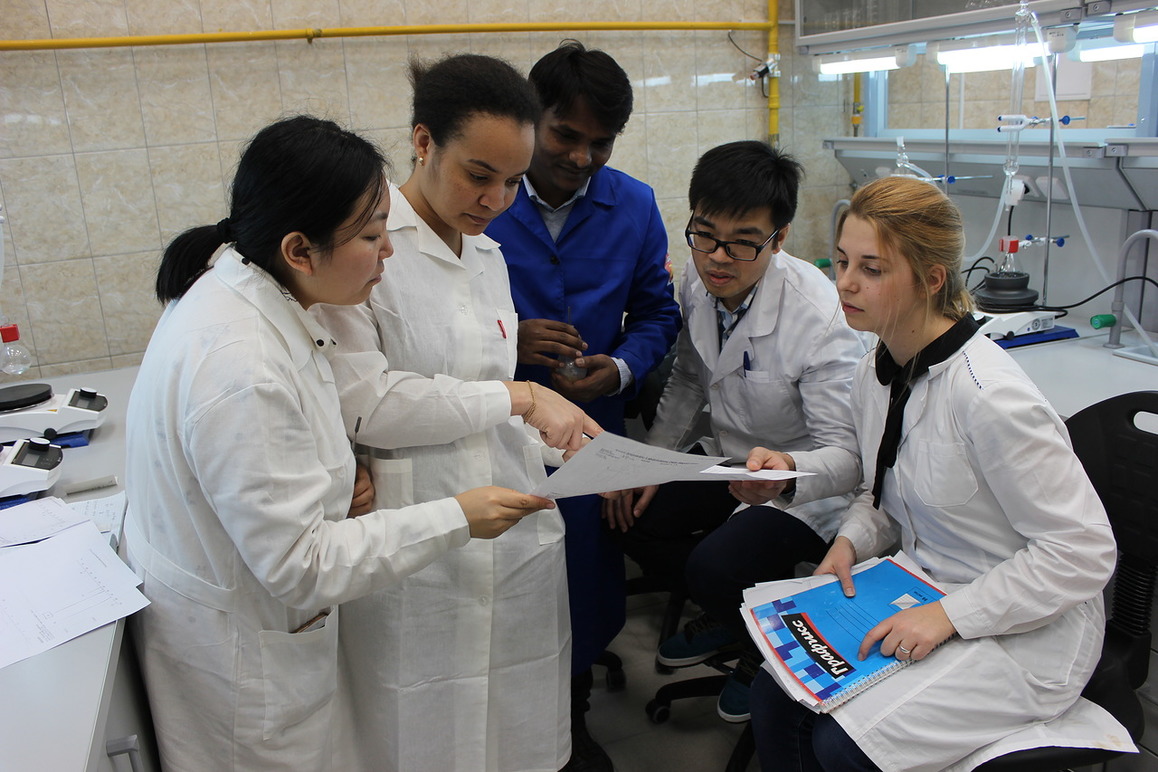 Science
27 Nov
RUDN professor Yakov Kuzyakov is recognized as one of the most cited scientists in the world
Yakov Kuzyakov, a well-known soil scientist, a leading scientist at RUDN Agricultural and Technological Institute and a professor at the King Saud University, has been awarded the title of highly cited researcher in the field of agricultural sciences (according to Clarivate).
Science
20 Oct
RUDN chemist created an efficient catalyst for organic sulfides synthesis
A RUDN chemist has obtained a new compound — a dumbbell-shaped phosphate-bridged molybdenum cluster. The cluster accelerates the reaction of the formation of sulfides from oxides and can be used in pharmaceutical and cosmetic manufacturing.
Science
19 Oct
RUDN University mathematicians created a method for study the properties of porous materials
Mathematicians from RUDN University have studied the properties of compositional operators in spaces with mixed Lebesgue norms. It will help describe the diffusion of liquids in materials with cracks and in porous materials. Such spaces are also useful for obtaining estimates for solutions to the Navier-Stokes equation.