Medicinal drugs prototypes, innovative pharmaceutical production and search for medicines for Alzheimer - RUDN chemists open «Molecular design and synthesis of innovation compounds for medicine» scientific center
14 December, RUDN opened «Molecular design and synthesis of innovation compounds for medicine» scientific center, which is going to be the main site for joint collaboration of chemists looking for cheaper and more effective medicinal drugs and synthesis of new active substances.
RUDN researchers are working together on heterocycle compounds to use them in medicine.
In December, «Molecular design and synthesis of innovation compounds for medicine» scientific center was opened. The Center is headed by professor Andrey Malkov (Loughborough University, Great Britain) and has already attracted chemists from Italy, India, China and Indonesia
RUDN researchers are looking for more efficient ways of producing more qualitative and cheaper products and synthesizing new substances including new biologically active compounds for medicine.
Viktor Khrustalev, Director of RUDN United Chemical Institute: «Currently we are on a fundamental stage. In our laboratory we can create prototypes for further testing and industrial production of substances for medicine and other fields».
RUDN researchers are working together with Italian colleagues from Bari University have already started a project on improving medicines for Alzheimer experimenting with nitrogen-containing heterocycle compounds and showing the possibility of more qualitative and cheaper product. In the laboratory some chemical reactions last 2-4 minutes instead of regular 3-4 days and are cleaner and safer.
Chemists will start with a precise mathematical model of the process using digital technologies, thus shortening the experimental period and increasing efficiency.
The Center is opened in the frame of 5-100 Project.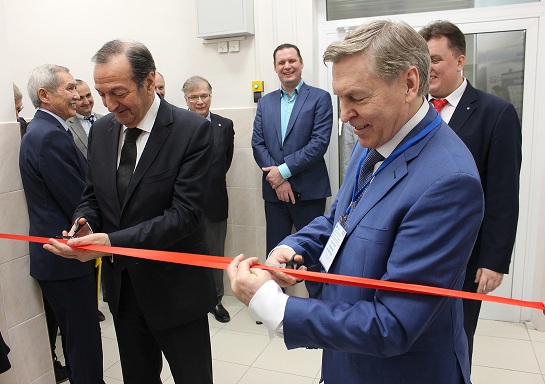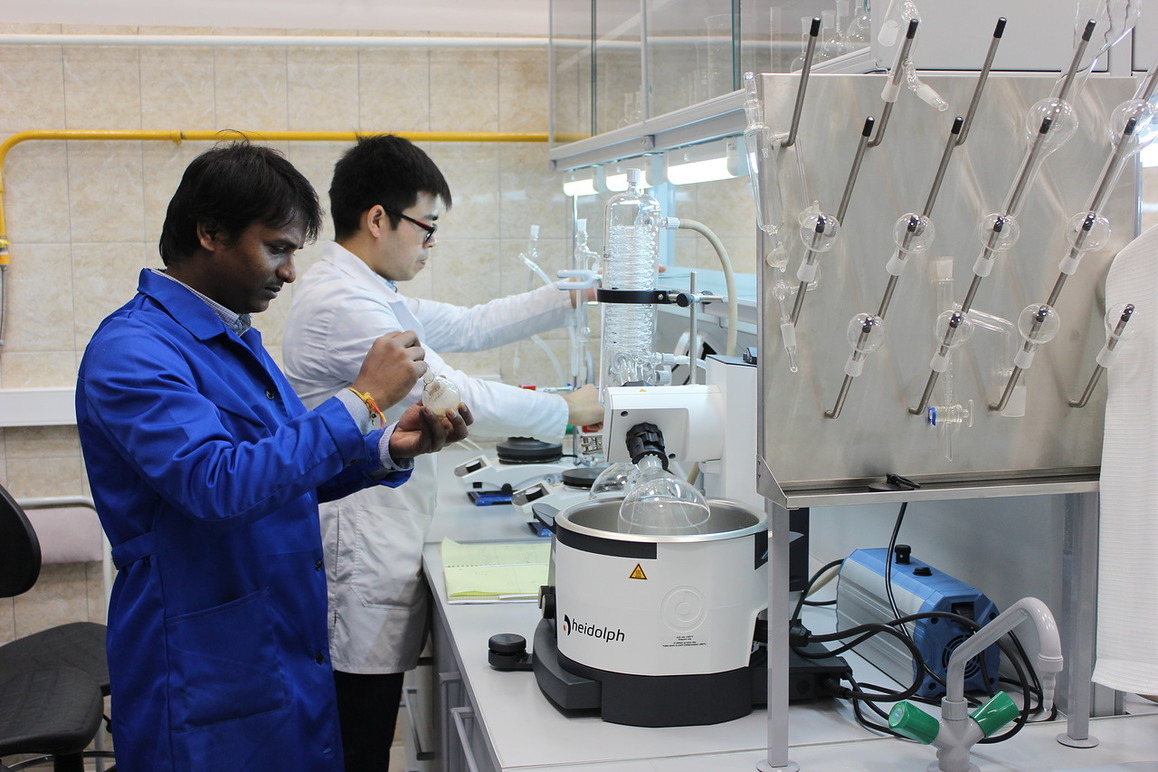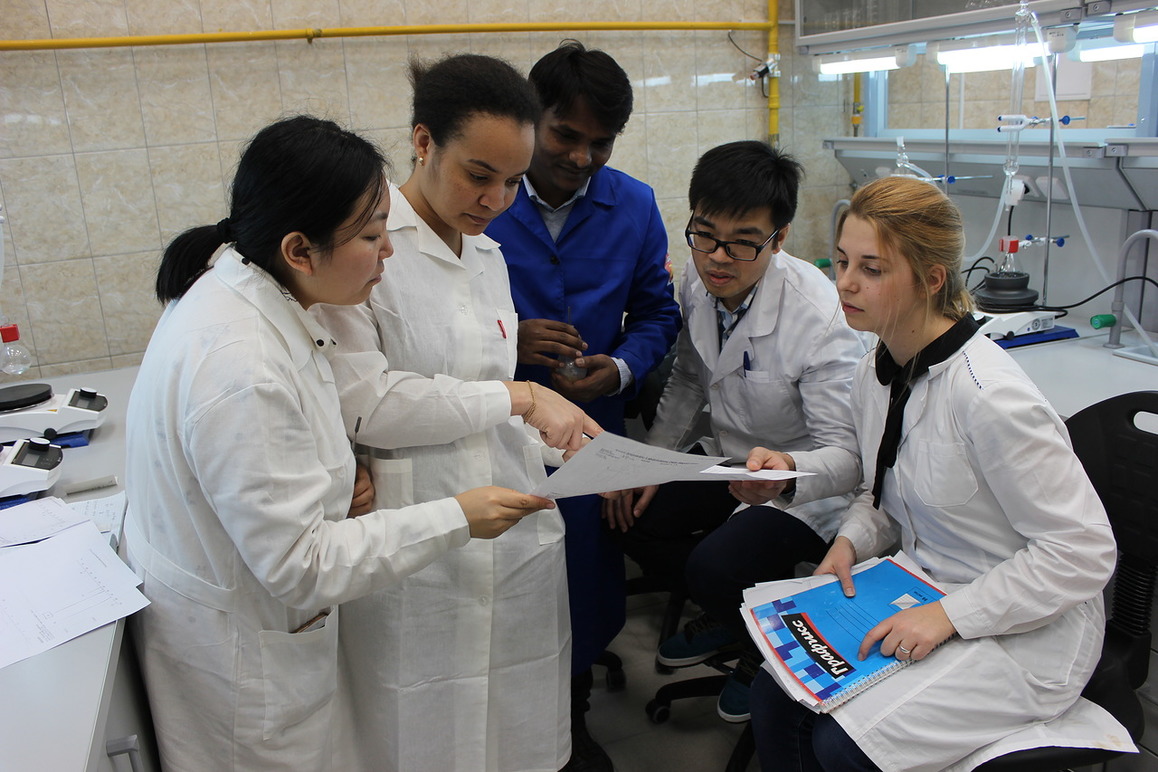 Science
23 Sep
RUDN chemist creates catalyst to produce anti-mosquito substances
A chemist from RUDN University has developed a catalyst for the production of eugenol acetate, a substance that destroys the larvae of mosquitoes transmitting dangerous diseases, being a safe chemical for human health.
Science
18 Sep
RUDN soil scientists developed a new method for assessing soil fertility
RUDN soil scientists have revealed a direct correlation between the rate of soil formation of carbon dioxide, called CO2 emissions, and the content of microbial biomass in it. It is known that CO2 emission from soil is mainly conditioned by respiration of soil microorganisms and plant roots. The more CO2 soil emits, the more microbial biomass it usually contains. It was shown that CO2 emission by chernozem of different ecosystems (or different types of land use) correlates with the content of microbial biomass, and most closely with the rate of its microbial respiration. And the soil with good microbial properties has the "best quality", is more fertile, provides the highest yield of crops and other plant biomass.
Science
17 Sep
RUDN chemist developed a new catalyst for "green" biofuels
A RUDN chemist has synthesized a catalyst for the production of gamma-valerolactone — an energy-intensive "green" biofuel. The catalyst based on zirconium dioxide and zeolite has shown high efficiency in converting the waste of wood plant materials — methyl levulinate — to gamma-valerolactone.