Students of the Institute of Space Technologies got Yury Gagarin scholarships
27 October, the winners of the Open contest for Yury Gagarin scholarship were awarded in Zvezdny Gorodo, among them – RUDN IST students.
Four 2nd-year students (Kair Zhanibekov, Alexander Lakin, Viktoria Zhuravleva and Irina Andreichikova) of RUDN IST got diplomas and certificates for research of assessment of labor-intensive training of astronauts. The experts highle appreciated their work «Improving methodological tools of assessing intensiveness of labor when planning work of Gagarin Training Center».
«Our victory is a result of hard work. We participate in conferences on space branch economic issues. We offer our solutions based on detailed analysis. We learn to be professionals and it takes a lot of research», say the winners.
Tatiana Kokuitseva, Vice-Director of IST says that «hi-tech production takes intellectual labor. At our institute we concentrate on practical approach – straight after internship our students do concrete projects».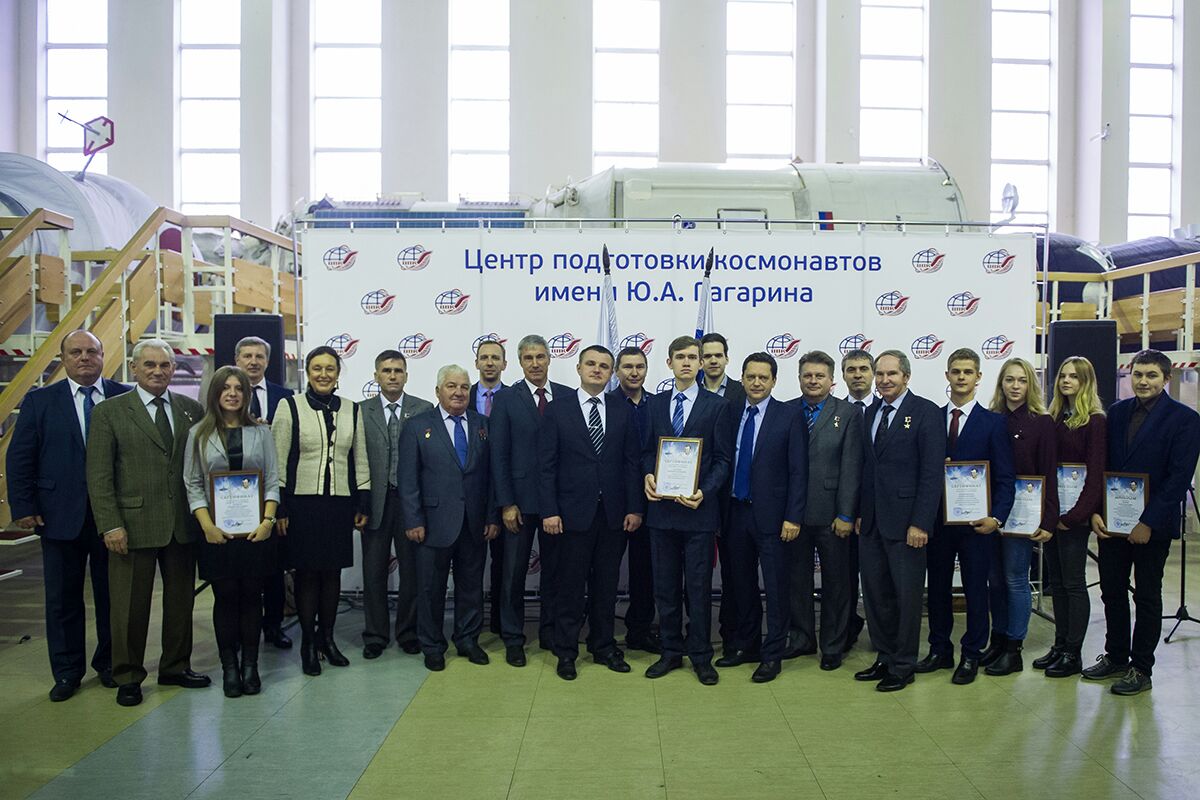 Science
23 Feb
Start of the Year of Science and Technology: RUDN is ready for the year of science
Mathematics, chemistry, physics, medicine and modern languages - there are five priority areas of development at RUDN University along the path of a research university. RUDN University has a developed laboratory base, it encourages publication activity, forms teams of scientists and educates talented young researchers.
Science
18 Feb
RUDN University physicists analyzed the role of gravity in elementary particles formation
Gravity might play a bigger role in the formation of elementary particles than scientists used to believe. A team of physicists from RUDN University obtained some solutions of semi-classical models that describe particle-like waves. They also calculated the ratio between the gravitational interaction of particles and the interaction of their charges.
Science
15 Feb
Iron Is to Blame for Carbon Dioxide Emissions from the Soil, Says a Soil Scientists from RUDN University
Iron minerals and bacteria can be the main agents of carbon dioxide emissions from the soil. A soil scientist from RUDN University made this conclusion after studying the process of organic plant waste decomposition of the micro-level. Iron and hydrogen peroxide enter into a reaction, as a result of which active oxygen forms (oxygen radicals) are formed. The radicals destroy plant waste in the soil and promote carbon dioxide emissions.