Experts of RUDN faculty of Economics determine BRICS education systems monitoring criteria
14-15 November, RUDN faculty of Economics presented general statistical approaches to the analysis of the education systems of Brazil, Russia, India, China and SAR in a substantial research paper «Elaboration of methodological principles and tools of analyzing statistical data of BRICS countries education for information-analytical support of solutions on the basis of monitoring national education systems» aimed at harmonization of education statistical systems of BRICS countries to activate academic mobility of joint research and educational projects.
Larisa Efremova, Vice-Rector for international activity said: «Creating network forms of interaction in education, especially in interregional space is a very complicated challenge. We have to choose the languages of instruction, compare standards and find something in common in curricula … It all takes common approaches and criteria. RUDN has been studying statistics and national priorities in educational systems».
RUDN specialists have elaborated methods of forming unified indexes of education statistics in BRICS countries after analyzing dozens of indicators: number of graduates, population size of this age category, data about entrants, average duration of studies, student-teacher ratio etc. They also revealed different priorities countries have – Brazil, India and SAR want to improve population literacy, while China and Russia concentrate on education informatization. BRICS countries' graduates have huge potential – Brazil, Russia, India and China train more than half engineers of the world.
Experts have come to the conclusion that all levels of education need harmonization – from pre-school to postgraduate since there are a lot of discrepancies. Among them – different study period at school (11-12 years), statistical gaps, different currencies in financial reports etc.
RUDN economists gave recommendations for increasing efficiency of further analysis and solutions. This project gives new impetus to the development of BRICS Network University coordinated by RUDN University.
The obtained results were summarized at the web-seminar with the representatives of BRICS ministries of education and experts. The topicality of research is proved by one of the chapters of BRICS Leaders Xiamen Declaration signed 4 September, 2017, in China.
The project was initiated by the RF Ministry of education and science to implement the Declaration signed at the Moscow meeting of BRICS ministers of education in November 2015.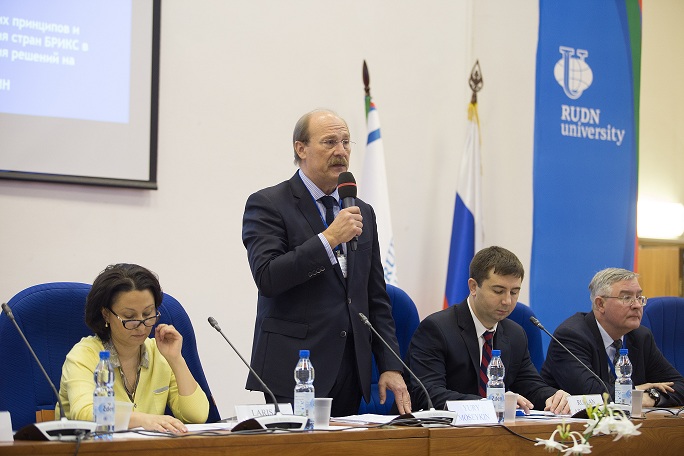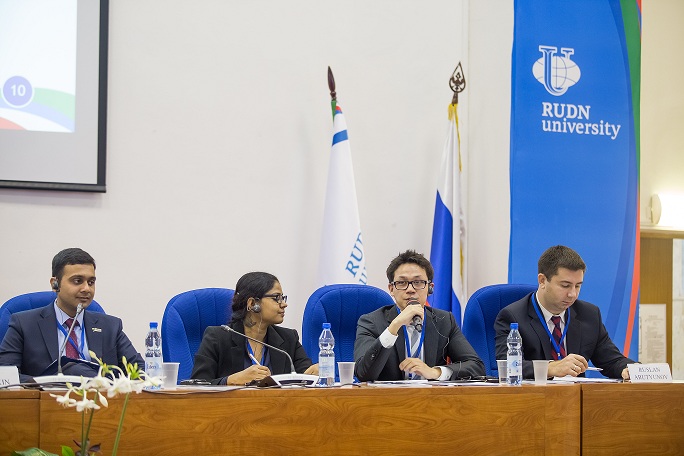 Education
23 Nov 2020
RUDN University is switching to distance learning
From November 13, 2020, to February 6, 2021, RUDN University will completely switch to distance learning. Classes in all areas of training are held online using platforms: Teams, ZOOM, Moodle, TUIS, Pruffme.
Education
16 Nov 2020
There are no right or wrong answers in literature
They gave me a D-grade because I disagree with the teacher ... What did the author mean? I'd better read the abridged version ...
Are these phrases familiar? Do you feel bad? Not only you.
Education
29 Oct 2020
Second module of the academic year: study mode