18 - 21 October, RUDN welcomed representatives of the Asia-Pacific Institute of Management, one of the leading private HEIs of India.
The delegation was headed by professor Rima Chadhuri, Faculty of Business communications. On the first day the Indian colleagues met Rector V.Filippov and Vice-Rector L.Efremova to discuss the MBA program «Management in healthcare» to be launched in September 2018. The guests also met representatives of the Institute of Comparative educational policy and RUDN Faculty of Economics. The parties discussed joint programs in the field of healthcare and education management, in particular international education management, which could be in demand in India. RUDN organized a big cultural program including a tour of University and a sightseeing tour of Moscow.
REFERENCE
RUDN has long been cooperating with the leading Indian universities like Kerala Institute of medical sciences, D.Neru University, Gujarat Ayurvedic university, Pune University, Calicut University, University of English and foreign languages in Hyderabad, the Central Council for Ayurvedic research and the Himalayan Research and Cultural Foundation.
Since its foundation RUDN has graduated 1,382 students from India, among them Mr.Raghav, CEO of "Uralred-met", Mr.Rajan, founder and President of the Association of RUDN graduates and friends in India, leading specialist of Kerala Institute of medical sciences, Director of the Center for traditional medicine, President of the Indian Association of clinical cardiologists and Gupta Sudhir, President of Amtel, founder of 40 scholarships for RUDN students. Currently there are 47 Indian students at RUDN, including 28 people at the Medical Institute, 4 at the Faculty of Economics, 3 at the Philological faculty, 2 at the Faculty of Humanitarian and Social Sciences, 1 at the Institute of Space Technologies, 1 at IHBiT and 8 postdoc students.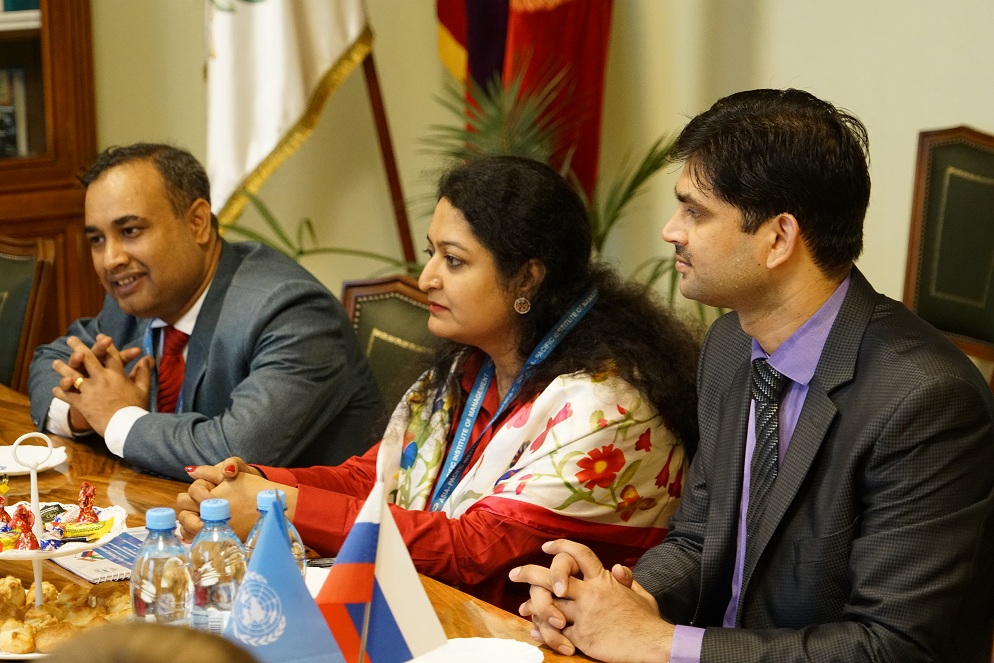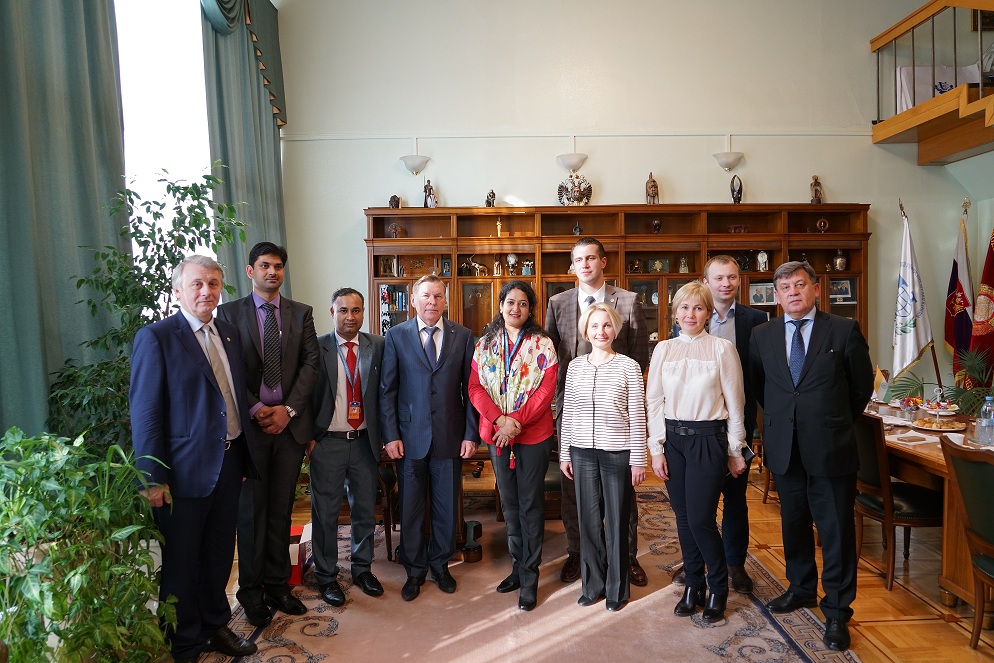 International cooperation
24 Dec 2020
The first QS Subject Focus Summit "Languages and Migration in the Context of Globalization" held at RUDN University
December 15, on the basis of RUDN University, the first QS subject summit in the areas of "Modern Languages" and "Linguistics" started. The topic of the QS Subject Focus Summit is "Languages ​​and Migration in the Context of Globalization".
International cooperation
23 Dec 2020
First-hand: more than 1,000 schoolchildren of resource centers at the exhibition "Time to Study in Russia"
During the first hour of work, 1,000 schoolchildren from resource centers in Mongolia, Syria, Turkey, Bulgaria, Tajikistan, Moldova and Kyrgyzstan visited the online exhibition "Time to Study in Russia". On December 17, the online opening of the exhibition took place at RUDN University site.
International cooperation
19 Nov 2020
RUDN University opens a Resource Center at the Al-Asseya school, Syria
November 12, a delegation of the Russian Ministry of Education and Science and Larisa Efremova, Vice-Rector for International Affairs of RUDN University, opened the Resource Center for Russian Education on the basis of the private school "Al-Asseya" in Damascus, Syrian Arab Republic.