18 - 21 October, RUDN welcomed representatives of the Asia-Pacific Institute of Management, one of the leading private HEIs of India.
The delegation was headed by professor Rima Chadhuri, Faculty of Business communications. On the first day the Indian colleagues met Rector V.Filippov and Vice-Rector L.Efremova to discuss the MBA program «Management in healthcare» to be launched in September 2018. The guests also met representatives of the Institute of Comparative educational policy and RUDN Faculty of Economics. The parties discussed joint programs in the field of healthcare and education management, in particular international education management, which could be in demand in India. RUDN organized a big cultural program including a tour of University and a sightseeing tour of Moscow.
REFERENCE
RUDN has long been cooperating with the leading Indian universities like Kerala Institute of medical sciences, D.Neru University, Gujarat Ayurvedic university, Pune University, Calicut University, University of English and foreign languages in Hyderabad, the Central Council for Ayurvedic research and the Himalayan Research and Cultural Foundation.
Since its foundation RUDN has graduated 1,382 students from India, among them Mr.Raghav, CEO of "Uralred-met", Mr.Rajan, founder and President of the Association of RUDN graduates and friends in India, leading specialist of Kerala Institute of medical sciences, Director of the Center for traditional medicine, President of the Indian Association of clinical cardiologists and Gupta Sudhir, President of Amtel, founder of 40 scholarships for RUDN students. Currently there are 47 Indian students at RUDN, including 28 people at the Medical Institute, 4 at the Faculty of Economics, 3 at the Philological faculty, 2 at the Faculty of Humanitarian and Social Sciences, 1 at the Institute of Space Technologies, 1 at IHBiT and 8 postdoc students.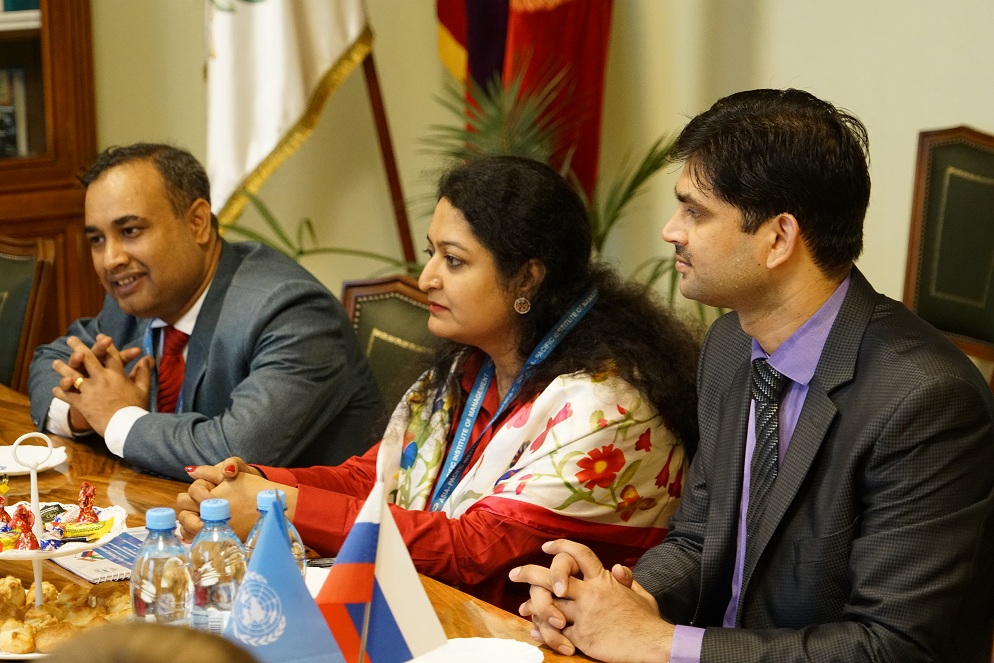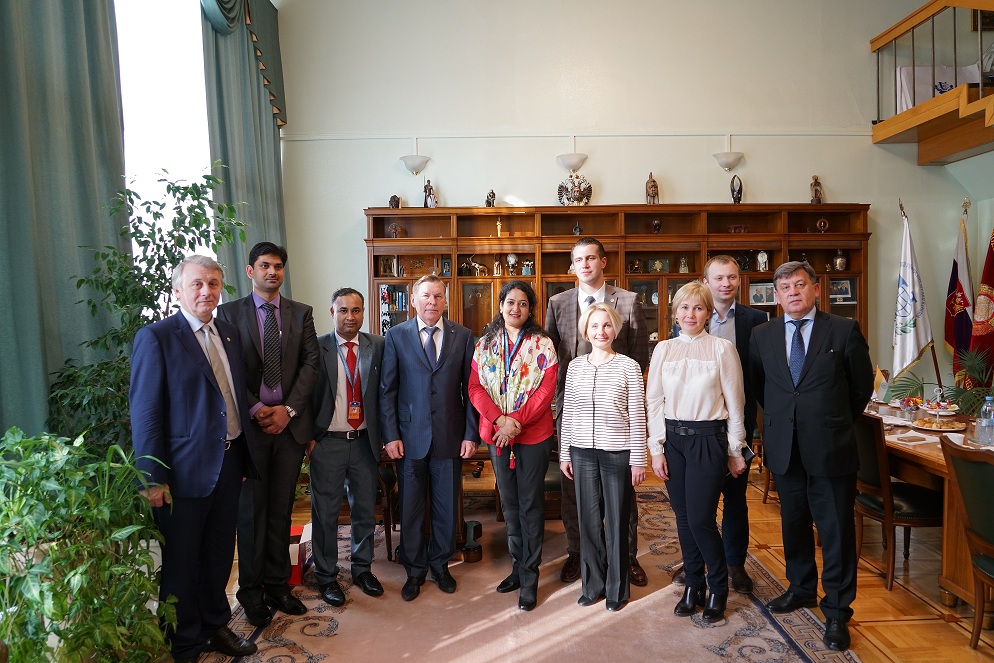 Education
22 Feb 2017
International scientific-practical conference dedicated to the 100th anniversary of the birth of Nikolai Sergeevich Prostakov
On February 19, in 2017, Nikolai Sergeyevich Prostakov would have turned 100 years old.
Life in RUDN
16 Mar 2017
Dear entrants, students and alumni, meet the English-speaking channel in YouTube – RUDN University Planet
Dear entrants, students and alumni, meet the English-speaking channel in YouTube
Life in RUDN
12 Mar 2018
Student from SAR becomes Mister RUDN Association of African students - 2018
2 March, RUDN chose the King of Africa or Mister RUDN Association of African students – Zim Sankvella (SAR), first-year student of the Agrarian and Technological Institute who won over students from Cameroon, Chad, Namibia, Angola, Ethiopia and SAR. Vice-Mister was Binga Medesh (Angola), third place was taken by Naftalu Kuume (Namibia).