Project 6.0 "Green University": RUDN planting "trees of friendship" around the world
Project 6.0 "Green University": RUDN planting "trees of friendship" around the world
RUDN University has launched the Green University project. Together with partner universities, it plants "trees of friendship" in different countries. Each tree is a step towards preserving the green world.
The greenest university in Russia is strengthening friendship with foreign colleagues, jointly greening the planet. Lebanon and Ecuador, Kenya and Armenia, Bolivia and Cote d'Ivoire ... Country by country, the geography of the project is expanding.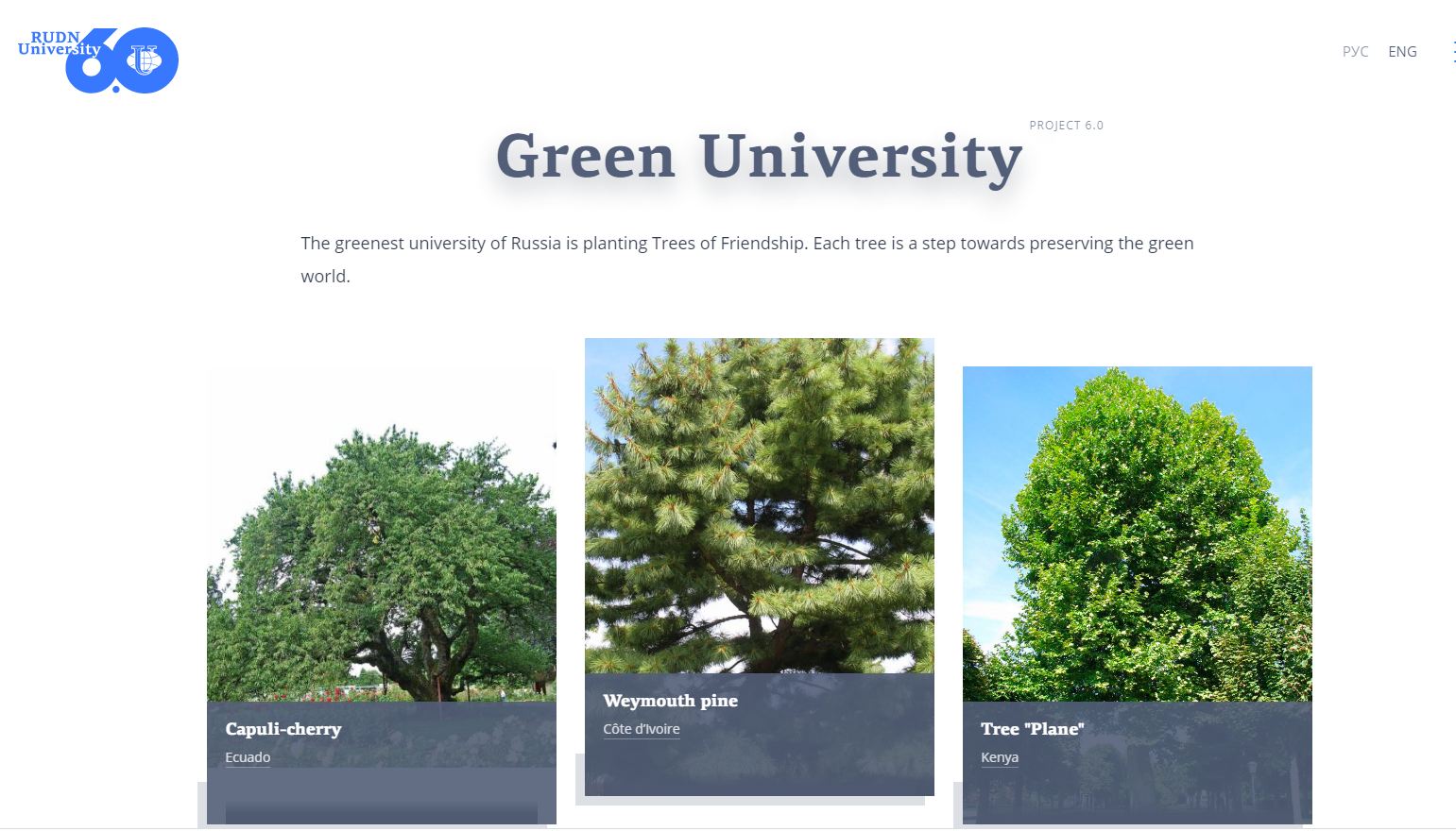 Life in RUDN
19 Feb
We can be different people, live on lands with different climates, but the common love for plants always remains unshakable
32-year-old Emmanuel Nkweto from Zambia is studying in Russia a specialty that he loves with all his soul. The master's student found a lot in common between our countries in the approach to work. He was happy to talk about his formation, family and practice at RUDN.
Life in RUDN
17 Feb
I know, there will be a city here: young architect Khaula Mutaz on her plans to create cultural centers and parks in Sudan
Khaula Mutaz is completing a bachelor's degree at the Engineering Academy of RUDN. She dreams of returning to Sudan and establishing herself as a professional artist. So, she decided to enter the master's program "Modern landscape architecture and urban design" and get another profession. And, as Khaula says, the way to suc-cess in the creative profession is hard.
Life in RUDN
12 Feb
RUDN University in the second semester, 2020-2021 academic year
RUDN has resumed full-time training in compliance with the recommendations of Rospotrebnadzor.