Project 6.0 "Green University": RUDN planting "trees of friendship" around the world
Project 6.0 "Green University": RUDN planting "trees of friendship" around the world
RUDN University has launched the Green University project. Together with partner universities, it plants "trees of friendship" in different countries. Each tree is a step towards preserving the green world.
The greenest university in Russia is strengthening friendship with foreign colleagues, jointly greening the planet. Lebanon and Ecuador, Kenya and Armenia, Bolivia and Cote d'Ivoire ... Country by country, the geography of the project is expanding.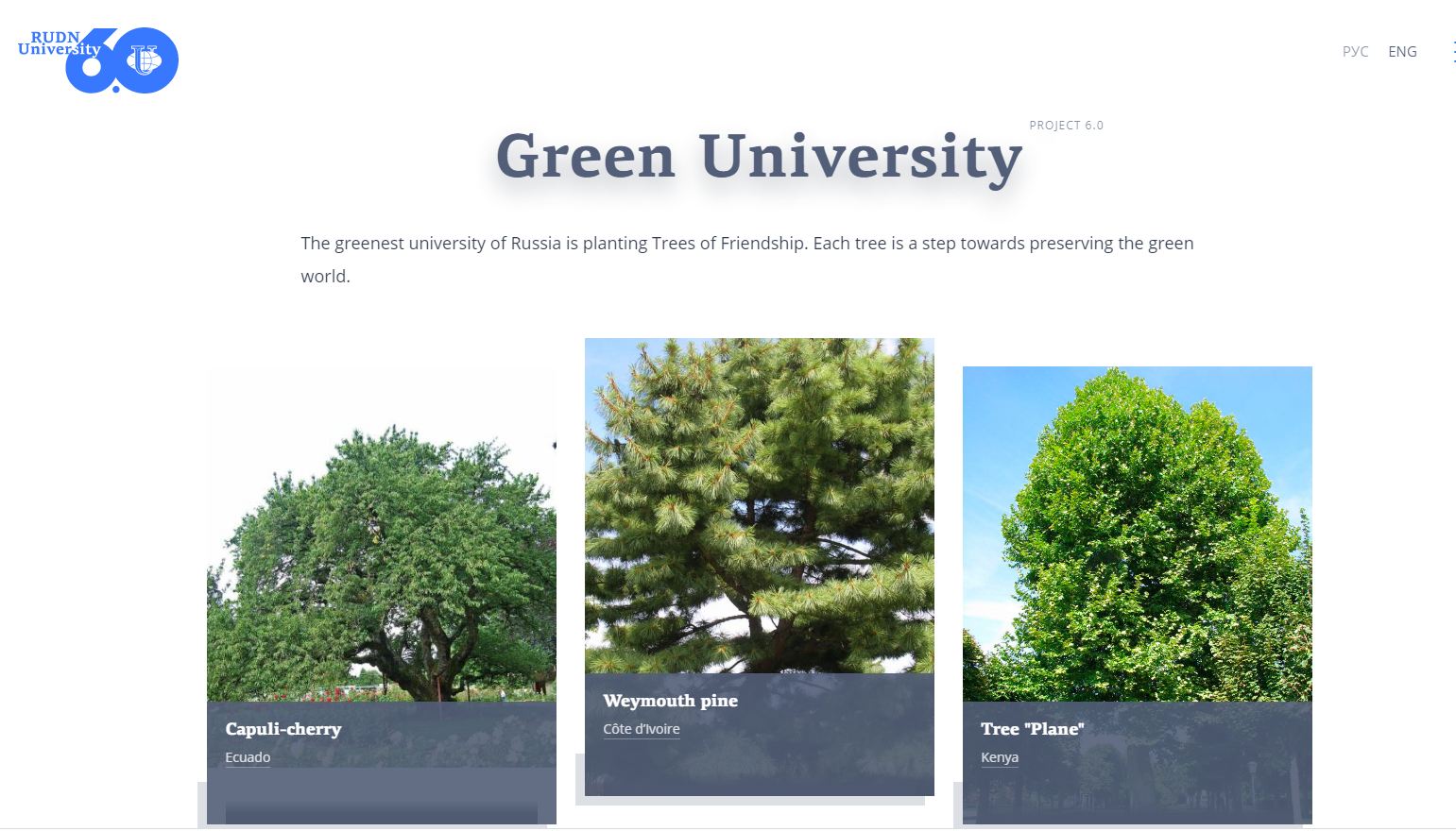 Life in RUDN
24 Nov
"Do not confuse relaxation with laziness," says Kristina Demarchek, RUDN University student
Kristina Demarchek, a student at RUDN Academy of Engineering, is a combination of creativity and technical mindset. Read about architecture, five years of excellent studies and the most difficult architectural tasks in an interview with Kristina.
Life in RUDN
19 Nov
Our shared dream is to travel
Mikhail and Alexandra met in their first year at a lecture in philosophy. During 6 years at RUDN University, they managed to complete "International Relations" program and build the Chernyaev family. November 25, they will have twice more chances to win a car at the RUDN University A — students assembly.
Life in RUDN
18 Nov
"There are few good neurosurgeons in the world. In Ghana, there are 5-7 of them. I want to become one of them ", says Kpevu Michel Mavugno, excellent student of RUDN Medical Institute
Kpevu Michel Mavugno from Ghana has been an A — student for 5 years. Michel and I talked about adaptation to Moscow, the mission of the doctor and the strength of mind on the eve of RUDN University A — Students Meeting.