Project 6.0 "Green University": RUDN planting "trees of friendship" around the world
Project 6.0 "Green University": RUDN planting "trees of friendship" around the world
RUDN University has launched the Green University project. Together with partner universities, it plants "trees of friendship" in different countries. Each tree is a step towards preserving the green world.
The greenest university in Russia is strengthening friendship with foreign colleagues, jointly greening the planet. Lebanon and Ecuador, Kenya and Armenia, Bolivia and Cote d'Ivoire ... Country by country, the geography of the project is expanding.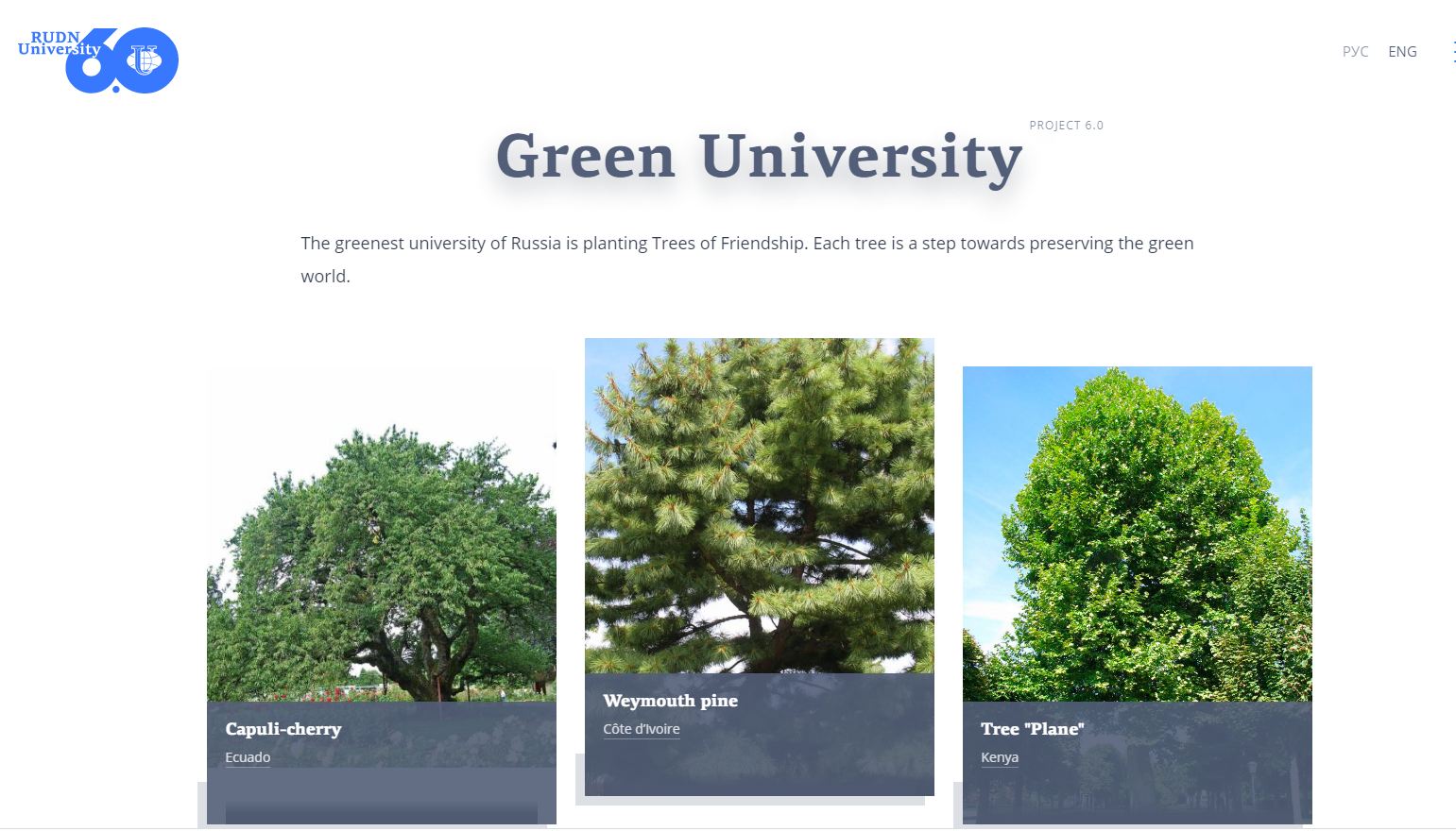 Life in RUDN
08 Sep
RUDN University starts the academic year
September 1, 3,090 Russian students joined the RUDN University family, 945 of them went to the state-funded mode, 2,145 to the contract mode. This year RUDN received 59,730 applications — 7,186 more than last year — this is almost 34 applications for 1 budget place. In 2019, this figure was 27.92.
Life in RUDN
24 Jul
Safety and health measures for RUDN students and applicants
Life in RUDN
14 Jul
Tatyana Lebedeva, Olympic champion in athletics heads RUDN Sport Center
Tatyana Lebedeva is the new Head of RUDN Sport Center. She has a lot of new ideas for the development of sports at the university.