Project 6.0 "Man of the first Year": the history of the university in the words of the first teachers
Project 6.0 "Man of the first Year": the history of the university in the words of the first teachers
On the eve of the 60th anniversary of RUDN University, it launches the project "Man of the year of the creation of RUDN University". The heroes of the project are teachers and staff who came to the university in the early years of its existence and connected their lives with it.
In the words of witnesses, we want to show how the university changed and grew, expanded the geography of students and blurred the boundaries of differences, took the first steps on the path from Patrice Lumumba University to RUDN University.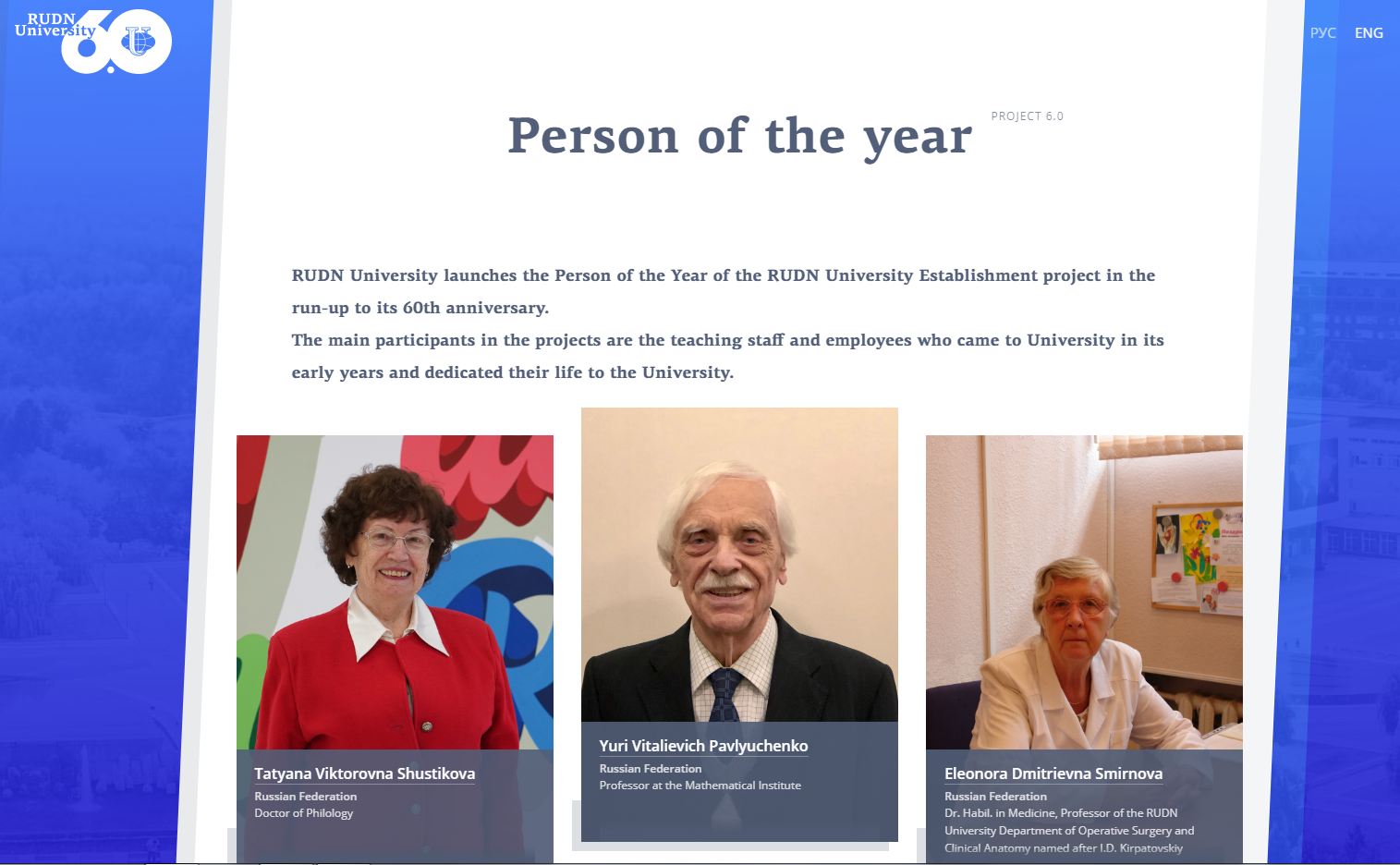 Life in RUDN
23 Oct
"Not to moralize, but to communicate sincerely," Larisa Tsukanova, coach of RUDN University national volleyball teams
Life in RUDN
08 Oct
2,500 athletes, 64 cities - participants and 1 winner - RUDN University volleyball players!
The women's volleyball team won the Championship of the Association of Sports Student Clubs of Russia. Our athletes met in the subgroup with the team of the Moscow State Pedagogical University and the Sechenov Medical University and won with the score 2:0. In the quarter-finals, they beat the Pacific State University team with the score 2:0.
Life in RUDN
28 Sep
RUDN has collected 39 tons of waste paper
In 18 months, RUDN, the "greenest" university in Russia (according to the international rating UIGreenMetric) has collected 39 tons of waste paper preserving 652 trees, and this is a hectare of forest.