Project 6.0 "Man of the first Year": the history of the university in the words of the first teachers
Project 6.0 "Man of the first Year": the history of the university in the words of the first teachers
On the eve of the 60th anniversary of RUDN University, it launches the project "Man of the year of the creation of RUDN University". The heroes of the project are teachers and staff who came to the university in the early years of its existence and connected their lives with it.
In the words of witnesses, we want to show how the university changed and grew, expanded the geography of students and blurred the boundaries of differences, took the first steps on the path from Patrice Lumumba University to RUDN University.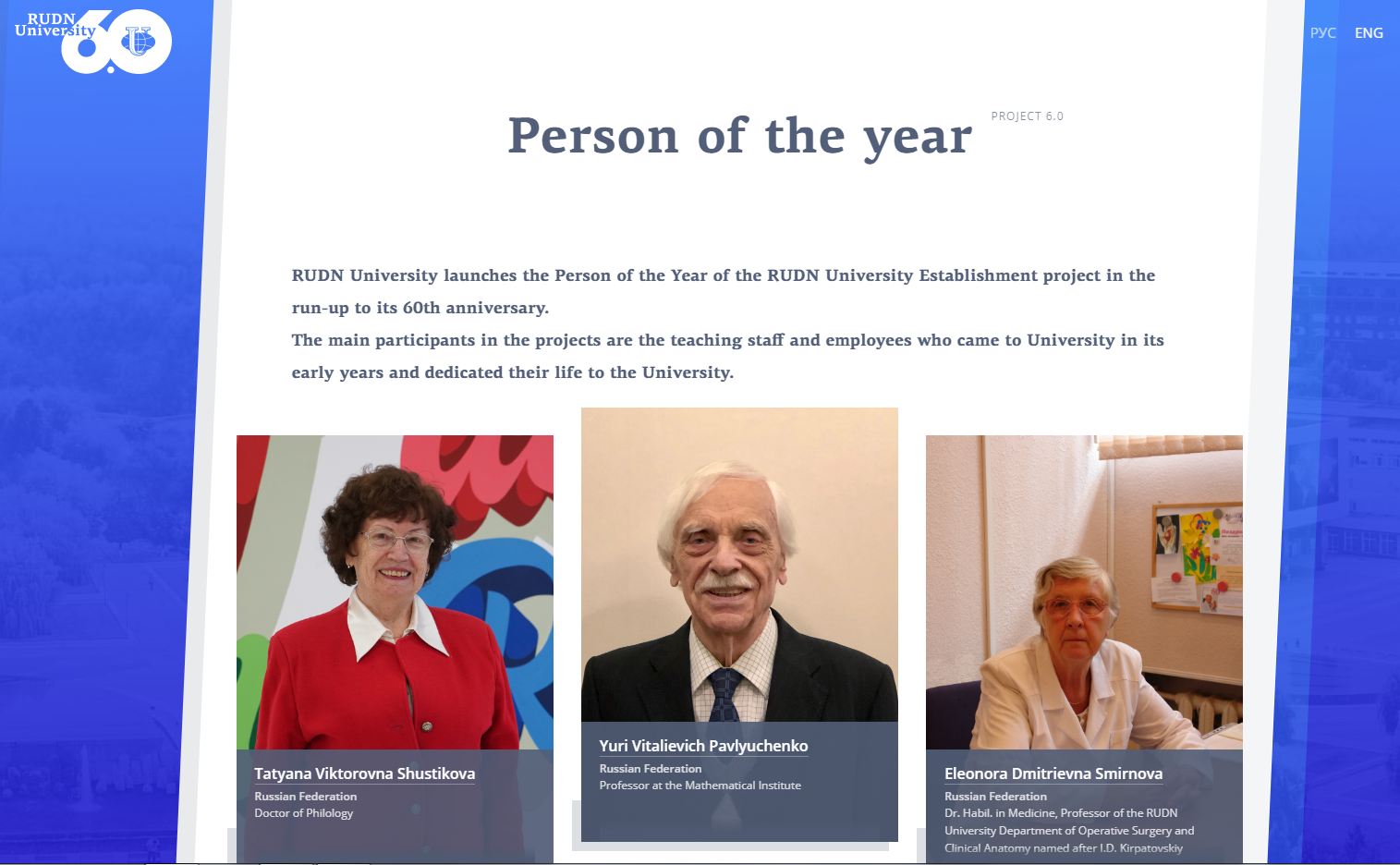 Life in RUDN
16 Apr
I always felt Russian in my heart
Pushkin's fairy tales, love for children, launching of a new educational program and a future dissertation at Oxford. How childhood affections influenced the choice of University? What role did the prestige of the RUDN University play in Sri Lanka? And how does student Kasuni Pokunegoda see her future?
Life in RUDN
15 Apr
Congratulations on the anniversary of Vladimir Filippov — President of RUDN University
The university has always been top-of-mind for him 24/7. They have become inseparable. We do not know anyone who loves RUDN University as much as he does, anyone who has invested so much strength, soul, mind and energy in the development of the University. And this love is mutual.
Life in RUDN
02 Apr
Instruction for international students of RUDN University who can return from their countries
International students who: