Project 6.0 "Man of the first Year": the history of the university in the words of the first teachers
Project 6.0 "Man of the first Year": the history of the university in the words of the first teachers
On the eve of the 60th anniversary of RUDN University, it launches the project "Man of the year of the creation of RUDN University". The heroes of the project are teachers and staff who came to the university in the early years of its existence and connected their lives with it.
In the words of witnesses, we want to show how the university changed and grew, expanded the geography of students and blurred the boundaries of differences, took the first steps on the path from Patrice Lumumba University to RUDN University.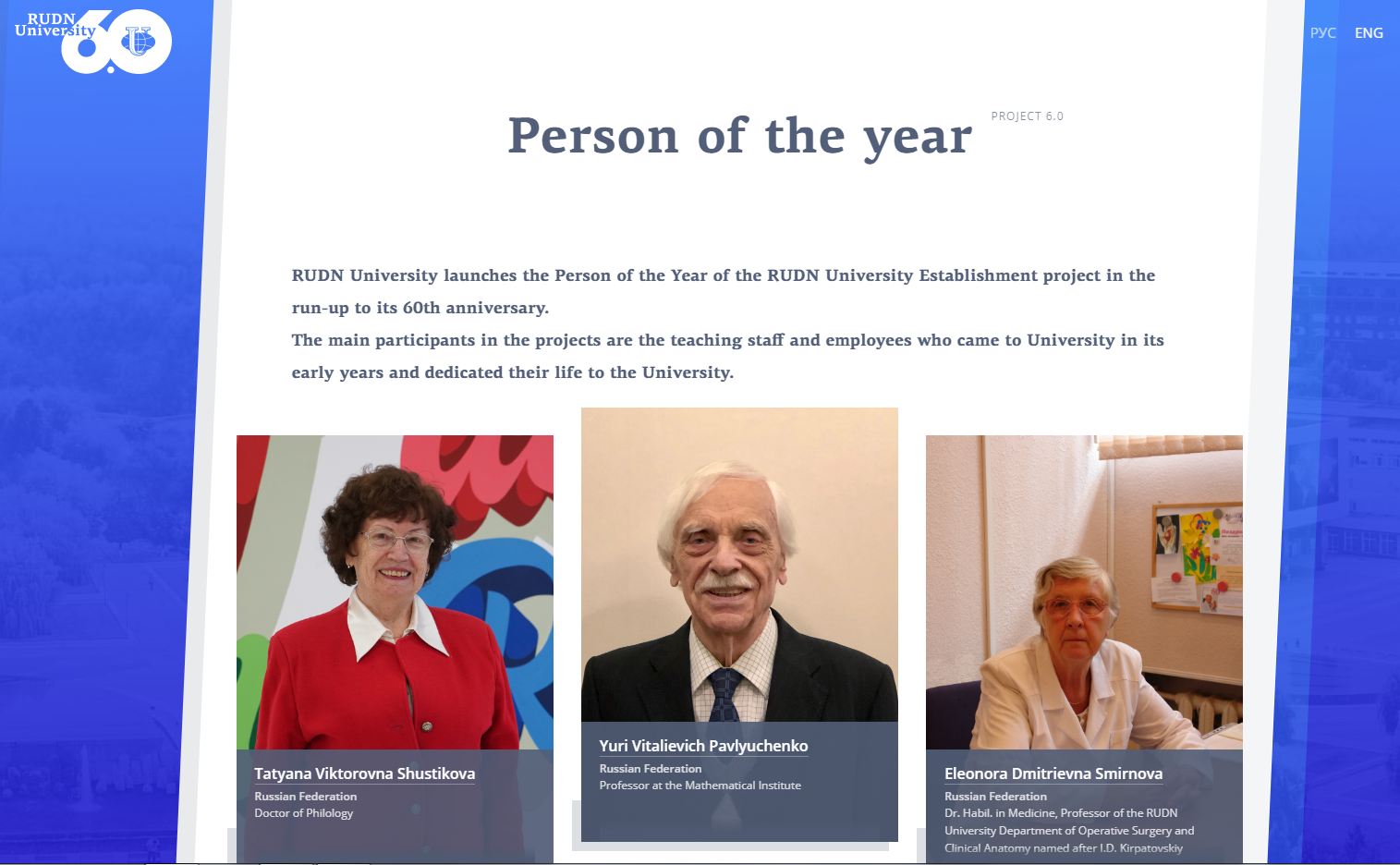 Life in RUDN
19 Jan
"I want to help countries and people in establishing a dialogue": an Iranian student on his motivation to moving to Russia
How to find the strength to write two diplomas, study in three countries, and develop a creative talent? RUDN student Danieal Ranjbar from Iran shared the secrets of his working capacity and confessed his love for his future profession.
Life in RUDN
15 Jan
As a child I didn't play house with dolls, I interviewed them instead
"I am deeply convinced that if the goal is to change the world, journalism is the most effective weapon for this," a master's student of RUDN would readily agree with these words of the Oscar-winning British screenwriter. She believes that the profession of a journalist is the best way for a person with ambition and sharp tongue.
Life in RUDN
13 Jan
How studying at RUDN became part of building a career in the Ministry of Foreign Affairs of Azerbaijan
For a postgraduate student of RUDN Ulvi Ocaqli the University is part of a carefully planned career track. Studying is applied knowledge that is necessary for work.