"I wish the following year to be full of positive emotions, warm meetings and bright discoveries. Be healthy, happy and successful!", Vladimir Filippov
"I wish the following year to be full of positive emotions, warm meetings and bright discoveries. Be healthy, happy and successful!", Vladimir Filippov
Dear colleagues and friends,
Another year is behind us. We thank it for the achievements, experience and opportunities it gave us, and we are looking forward to the New Year with new hopes!
Let 2020 bring you closer to achieving your goals, instill determination to implement ambitious plans, and give you faith in goodness, miracles, and your own strength!
I wish the following year to be full of positive emotions, warm meetings and bright discoveries. Be healthy, happy and successful!
2020 will be a special year for us – RUDN University is celebrating its 60th anniversary!
Together we create the history of a university that brings together students from 157 countries - a university that is unique!
Happy New Year!
Rector of RUDN University, Academician of the Russian Academy of Education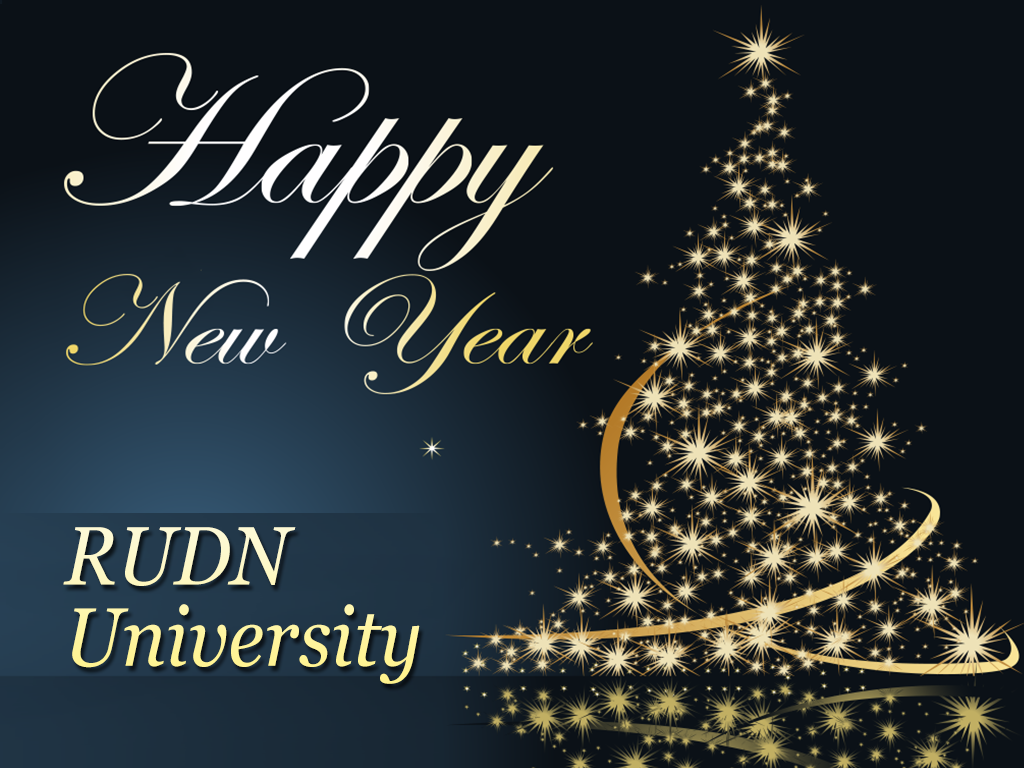 Life in RUDN
22 Apr
"Nowadays you'll rarely see a student who is truly enjoying working ona coursepaper or diploma. I'm exactly this student!" says Alexandra Antonova, a student of the Faculty of Science
Alexandra Antonova, a first year student, in simple words tells us about scientific articles, her love for chemistry, which started at school and about getting bachelor's and master's degrees.
Life in RUDN
21 Apr
RUDN University receives a platinum certificate in the FISU Healthy Campus project
RUDN University scored 93 points out of 100 possible on the certification of the FISU Healthy Campus project. The university met more than 91 criteria receiving the highest assessment in the project and a platinum certificate.
Life in RUDN
16 Apr
I always felt Russian in my heart
Pushkin's fairy tales, love for children, launching of a new educational program and a future dissertation at Oxford. How childhood affections influenced the choice of University? What role did the prestige of the RUDN University play in Sri Lanka? And how does student Kasuni Pokunegoda see her future?