Students from different countries of the world start the Fountain of the Russian University of Peoples' Friendship
Students from different countries of the world start the Fountain of the Russian University of Peoples' Friendship
April 26, first time in 2018, RUDN Fountain started working.
A touching symbol of the ceremony was RUDN University paper boats sailed by dozens of students from Russia, Asia, Africa, Latin America, Europe and Arab countries as symbols of success, dreams, wishes of happiness to the world. The program of the event was continued by a dance flashmob under umbrellas - even the rain did not scare the students!
The fountain complex is a gift of the Moscow Government to the University, the opening ceremony was held in 2001. The grandiose two-level composition impresses at first sight. From the bottom of the first level, vertical "geysers" rise, while the upper part is a pool with a smooth water surface with the area of 2,500 sq.m.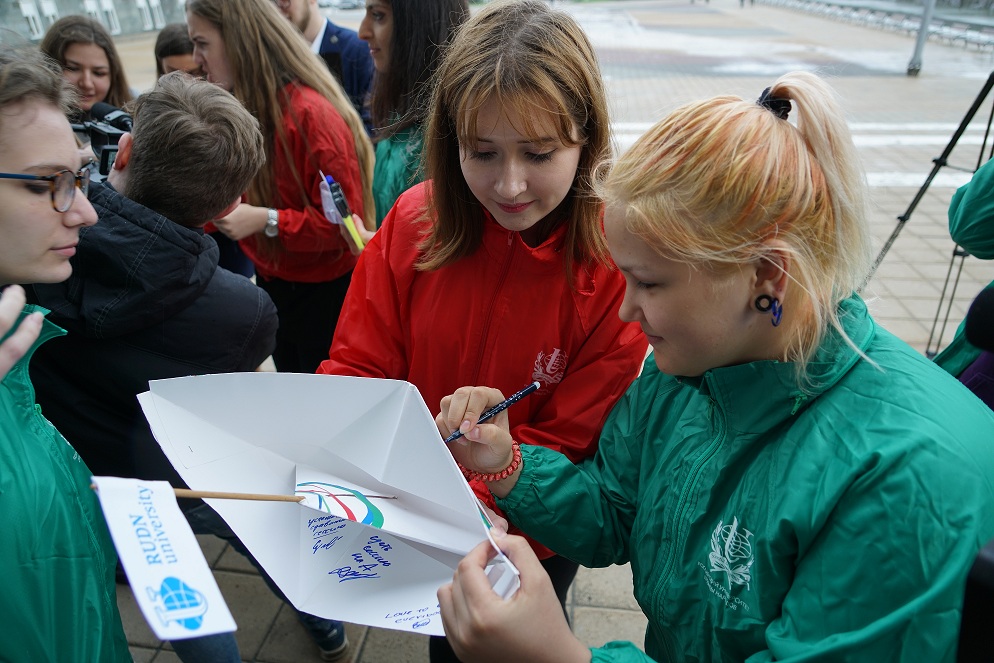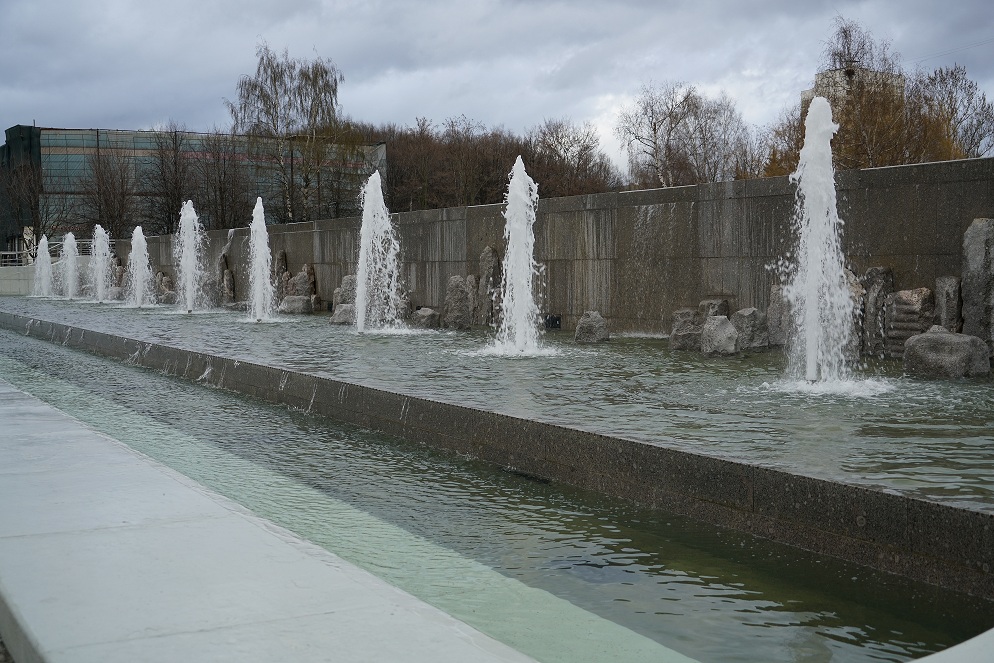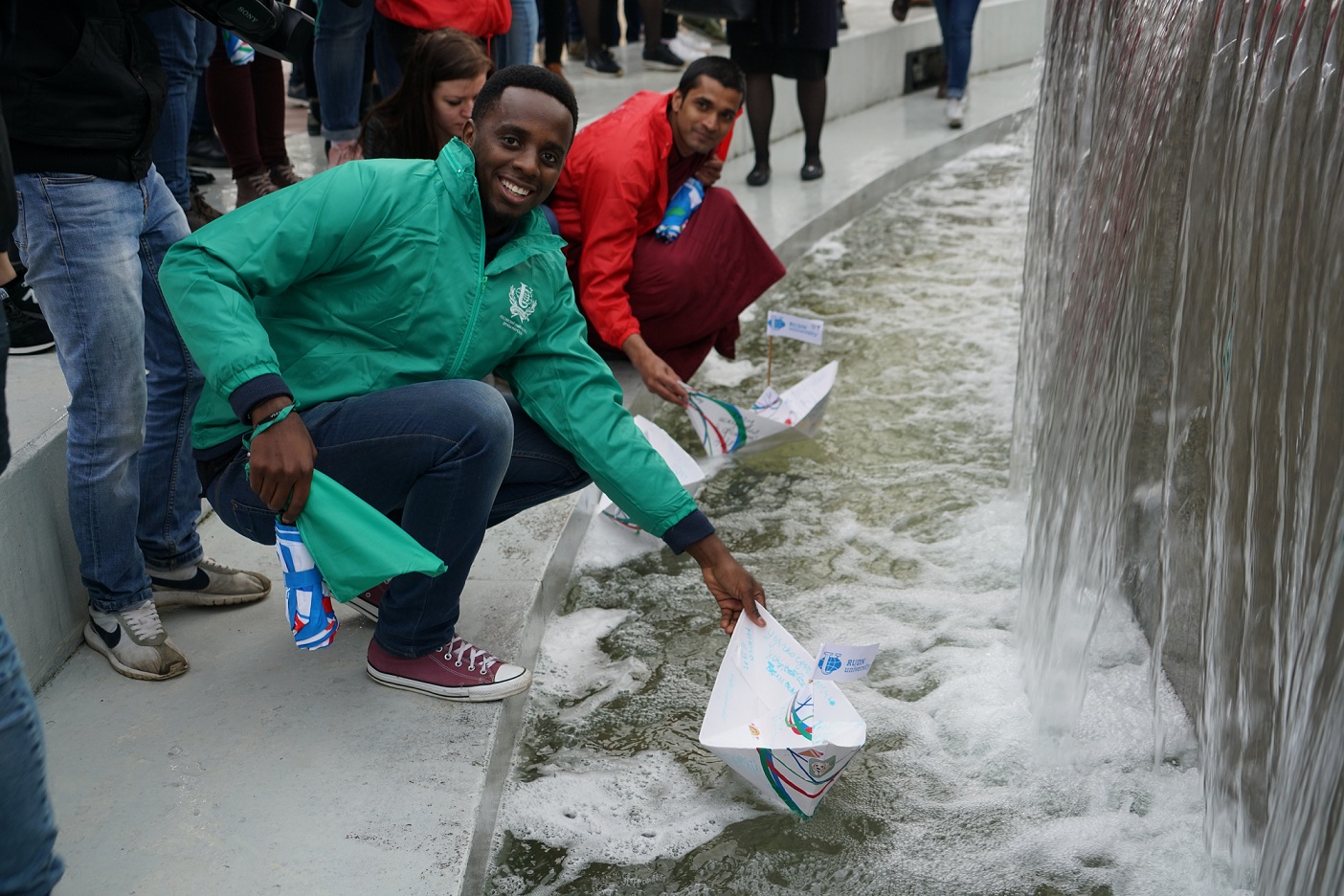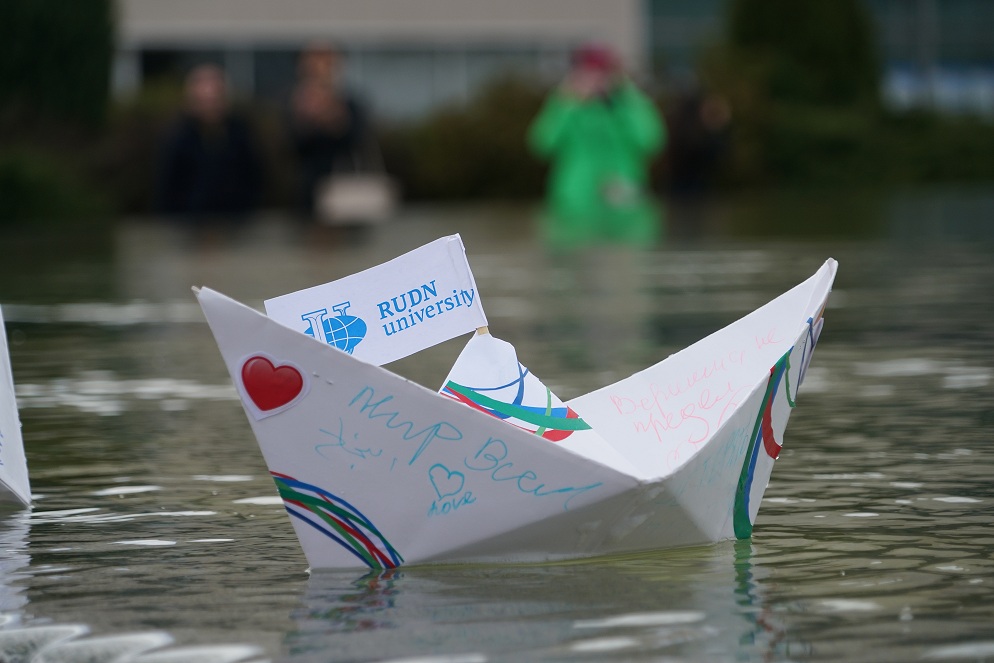 Life in RUDN
22 Apr
"Nowadays you'll rarely see a student who is truly enjoying working ona coursepaper or diploma. I'm exactly this student!" says Alexandra Antonova, a student of the Faculty of Science
Alexandra Antonova, a first year student, in simple words tells us about scientific articles, her love for chemistry, which started at school and about getting bachelor's and master's degrees.
Life in RUDN
21 Apr
RUDN University receives a platinum certificate in the FISU Healthy Campus project
RUDN University scored 93 points out of 100 possible on the certification of the FISU Healthy Campus project. The university met more than 91 criteria receiving the highest assessment in the project and a platinum certificate.
Life in RUDN
16 Apr
I always felt Russian in my heart
Pushkin's fairy tales, love for children, launching of a new educational program and a future dissertation at Oxford. How childhood affections influenced the choice of University? What role did the prestige of the RUDN University play in Sri Lanka? And how does student Kasuni Pokunegoda see her future?