RUDN students will take part in testing a nanosputnik in space
RUDN students will take part in testing TNS-0 #2 nanosputnik created by «Russian space systems» holding (RSS is part of Roscosmos state corporation)
RUDN students will take part in testing TNS-0 #2 nanosputnik created by «Russian space systems» holding (RSS is part of Roscosmos state corporation).
In summer RUDN students will learn sputnik operation technologies at the RUDN Mission control center. Together with RSS professionals future specialists in the field of space technologies will get acquainted with the Center's hardware and software, acquire skills necessary for communication sessions and primary processing of telemetric information.
The sputnik weighs 4 kg and despite small size can carry up to 6 kg load, first of all scientific instruments. It is equipped with all systems that larger space vehicles have – satellite navigation, solar sensors, a highly productive flight computer and an electrical power system. These machines are cheaper in manufacturing and orbiting than larger ones.
The satellite will be put into orbit late summer by one of the members of the International Space Station crew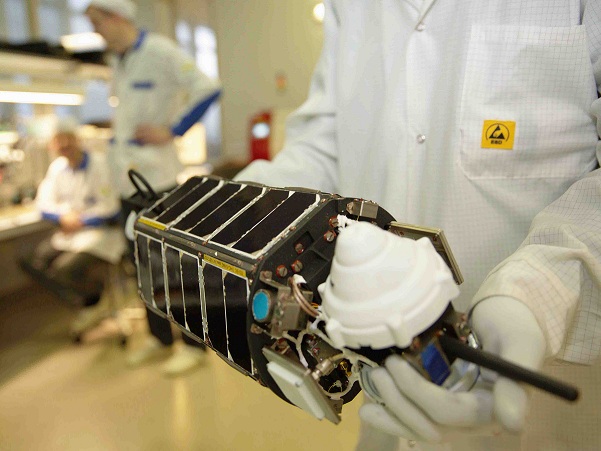 Science
20 Oct
RUDN chemist created an efficient catalyst for organic sulfides synthesis
A RUDN chemist has obtained a new compound — a dumbbell-shaped phosphate-bridged molybdenum cluster. The cluster accelerates the reaction of the formation of sulfides from oxides and can be used in pharmaceutical and cosmetic manufacturing.
Science
19 Oct
RUDN University mathematicians created a method for study the properties of porous materials
Mathematicians from RUDN University have studied the properties of compositional operators in spaces with mixed Lebesgue norms. It will help describe the diffusion of liquids in materials with cracks and in porous materials. Such spaces are also useful for obtaining estimates for solutions to the Navier-Stokes equation.
Science
09 Oct
RUDN University biophysicist modelled the behaviour of cell microtubule elements to chemically affect their growth and decay
A biophysicist from RUDN University and his colleagues modelled the molecular dynamics of growth of microtubules, the most important elements of cell activity. The researchers have built a model for the interaction of microtubule subunits, which takes into account their internal and external connections. The results will help form a more complete model of the dynamic instability of microtubules. It will allow choosing chemical agents for the treatment of certain diseases, including neoplasms and neurodegenerative pathologies.