The first Russian nanosatellite is put into orbit. RUDN students will take part in its testing. Live broadcast of the launch in RUDN Mission Control Center
17 August. 2017, the first Russian nanosatellite TNS-0 #2 will be put into orbit by astronauts Sergey Ryazansky and Fedor Yurchikhin during spacewalk.
17 August. 2017, the first Russian nanosatellite TNS-0 #2 created by «Russian space systems» holding (RSS is part of Roscosmos state corporation) will be put into orbit by astronauts Sergey Ryazansky and Fedor Yurchikhin during spacewalk.
TNS-0 №2 was delivered to the International Space Station in June 2017, by «Progress» cargo space vehicle.
The sputnik weighs 4 kg and despite small size can carry up to 6 kg load, first of all scientific instruments.
An important feature of the nanosatellite is that it is cheaper in manufacturing and orbiting compared to larger satellites.
On orbit the satellite flight computer, power system and solar batteries as well as solar sensors will be tested.
One of the focus areas in the frame of TNS-0 #2 exploitation will be university applied research development. RUDN students and more than 60 space industry specialists who are mastering specialized programs at RUDN will get access to the satellite information. It will allow them to have adequate experience in designing small space vehicles and accompanying systems.
Together with RSS professionals future specialists in the field of space technologies will get acquainted with the Center's hardware and software, acquire skills necessary for communication sessions and primary processing of telemetric information.
RUDN Mission Control System will broadcast the Russian astronauts spacewalk and TNS-0 #2 launch.
Start: 5.45 pm
Source: http://russianspacesystems.ru/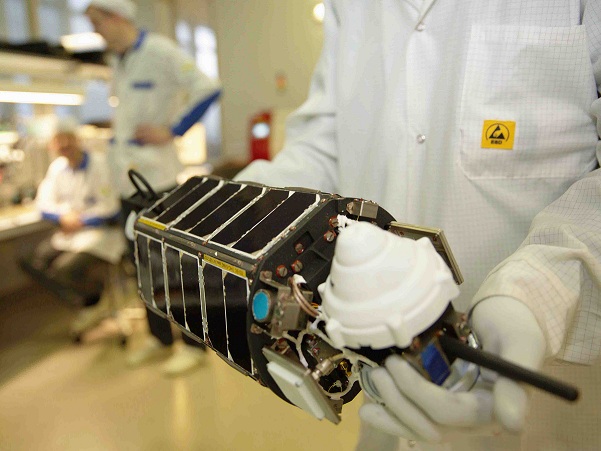 Science
22 Jan
RUDN University chemists developed new magnetic and luminescent lanthanide-siloxane-based compounds
A team of chemists from RUDN University synthesized new organosilicon compounds containing terbium and europium ions. These complexes have an unusual cage-like crystal structure that contains four metal ions. The team was the first to study the magnetic and photophysical properties of such compounds and to observe their magnetic phase transition and luminescence properties.
Science
20 Jan
An associate professor from RUDN University developed a computer model that describes all types of vehicle body damage caused by fatigue failure
Un profesor de RUDN University desarrolló un modelo computacional que describe completamente el daño que ocurre en la carrocería de automóviles por fatiga de materiales. El experimento computacional demostró que en carreteras irregulares, la velocidad baja provoca daños más graves en la carrocería que la velocidad promedio. Este descubrimiento ayudará a evaluar con mayor precisión la resistencia de los vehículos a las cargas.
Science
18 Jan
RUDN University research team of mathematicians suggested a new decision making algorithm
A research team from RUDN University developed an algorithm to help large groups of people make optimal decisions in a short time. They confirmed the efficiency of their model using the example of the market at which the outbreak of COVID-19 began. The model helped the administration and sellers agree on closing the market and reach a consensus about the sums of compensations in just three steps.